The Loop
When I opened my e-mail inbox yesterday morning there was an e-mail from Brad Sutton, the sports information director for the men's golf team at SMU. I get dozens of e-mails daily from college SIDs keeping me up to speed with the latest news on their respective teams, but I've been on the lookout for Sutton's e-mails in particular this fall thanks to something I did just prior to the start of the 2006-07 college season.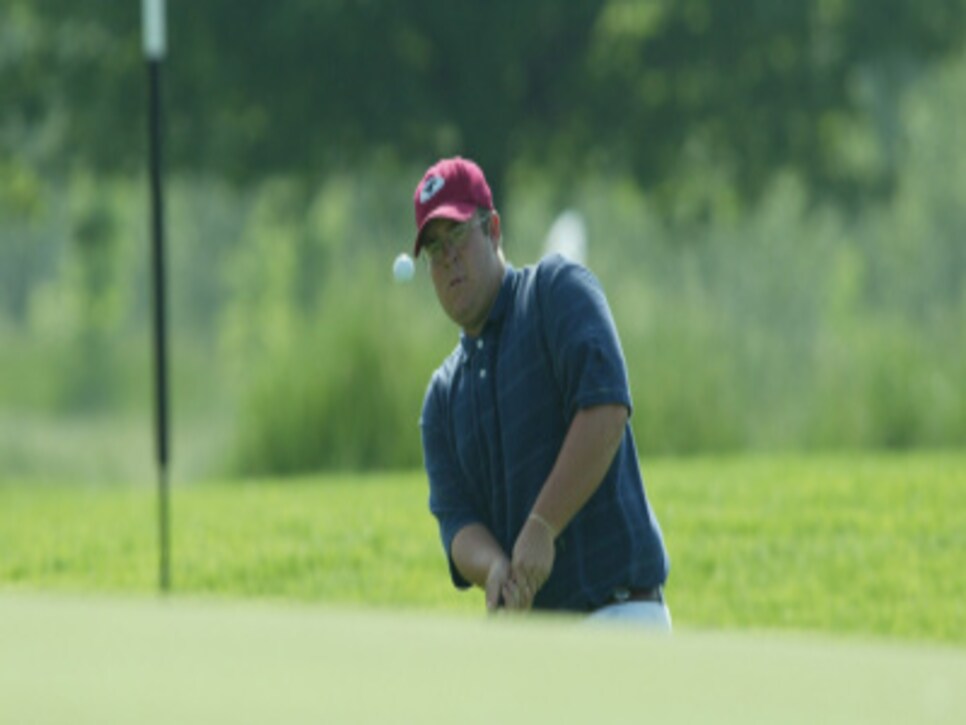 Knost's omission wasn't intended as a slight; I was well aware that the 21-year-old from Pilot Point, Texas (picture courtesy of the SMU Sports Information Department) had won three individual college titles in his career and had a solid summer this past year on the amateur circuit. It's just that when you have to narrow a list down to 50, inevitably there is a No. 51 that misses the page. Needless to say, it's not any more fun for me to keep a name off the list as it is for a player not to see his or her name on it.
Not surprisingly, in the days after we published the list in our Sept. 1 college preview issue, I began getting calls and e-mails about players I had overlooked. Among the most polite and well-written messages was one from SMU men's coach Jay Loar inquiring as to why Knost wasn't on the list. Naturally, Loar was standing up for his man, as any good coach would. I responded by explaining my predicament of shoehorning so many talented player into our space, noting that "I hoped he might prove me wrong in the coming weeks."
Back then to Sutton's e-mail from Tuesday. The subject line read: "Mustangs, Knost win Windon Classic." It marked the first time in four starts this season that SMU had claimed a team title. Meanwhile, it was the third time in four starts Knost had walked away with at least a share of the individual title.
How do you like your crow, Mr. Herrington? Blackened or fried?
Knost's 72.08 stroke average isn't outrageously low, but in winning the Rich Harvest Farms Intercollegiate (with Louisville's Derek Fathaur) by three shots, the Gopher Invitational (with Stanford's Zack Miller) by one shot and now the Windon by five shots, he has managed to defeat 188 players. (His lone non-victory was a T-10 finish at the Shoal Creek Intercollegiate.)
"He's probably the smartest player I've ever coached as far as figuring out what each course will give a player," said Loar when reached on his cell phone yesterday. "He doesn't force anything and just manages his game so well. He prepares so well and just being able to pick apart a course is his specialty."
Knost's six career wins is believed to be SMU's all-time best, most certainly the most of any player in the last 10 years.
Loar believes Knost just narrowly missed earning honorable mention All-American honors the past two years and says that coming into this season his top player made it a point that he wasn't going to leave any doubt about his being worthy this season.
Said Loar: "I think he was absolutely determined to leave no question open about his game."
Well, he has made a believer out of one scribe, that's for sure. Unfortunately I don't have a mulligan for the players to watch list at this point. Yet Knost is well on his way to earning a spot on my All-American squad.