The Loop
Kirk Cousins is canceled, but it's mostly because he loves Creed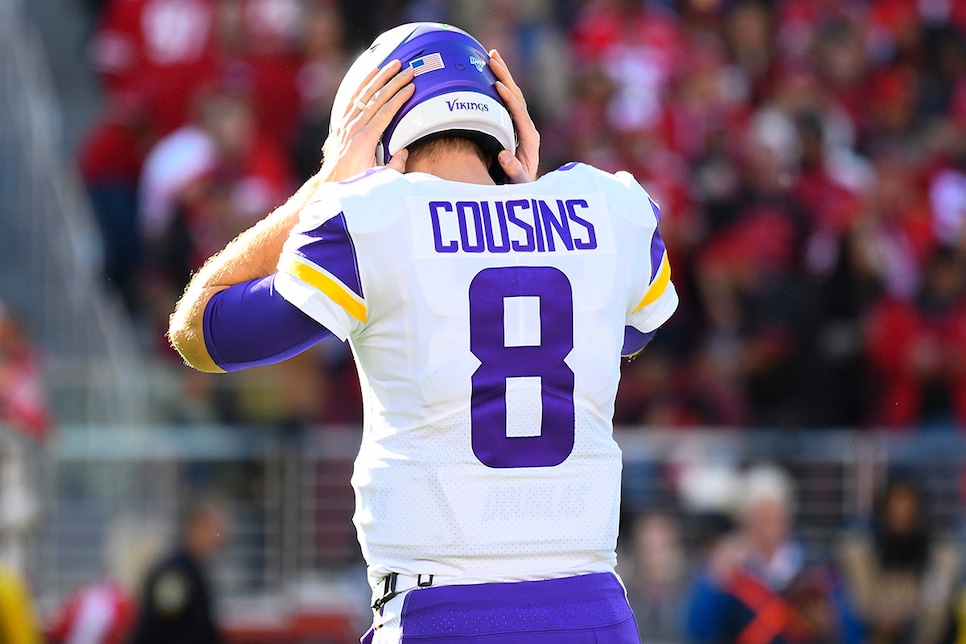 It came out on Wednesday that like many athletes, Kirk Cousins has some stupid opinions about COVID-19. On the 10 Questions with Kyle Brandt podcast, the Vikings QB revealed that when it comes to the virus, his philosophy boils down to "come at me, bro."
"I want to respect what other people's concerns are," he said, while clearly not respecting other people's concerns. "For me personally, just talking no one else can get the virus, what is your concern if you could get it, I would say I'm gonna go about my daily life. If I get it, I'm gonna ride it out. I'm gonna let nature do its course. Survival-of-the-fittest kind of approach. And just say, if it knocks me out, it knocks me out. I'm going to be OK. You know, even if I die. If I die, I die. I kind of have peace about that."
Sure, maybe he has "peace" about that, or maybe he knows that it's unlikely he'll die since he's young and healthy, and just doesn't care that he might infect other people who could die.
Anyway, it's not like his COVID take is exactly novel among athletes...or among anyone. At this point in our ongoing nightmare, it doesn't really move the outrage needle. The truly offensive content from that podcast had to do with another five-letter word beginning with C: Creed.
Turns out, Cousins is a big fan of the provably awful band, and even considered having them stage a private concert at his home. Eric Thompson sleuthed out the quote:
Forget the COVID take. This proves he's a monster, full stop. You can't even ironically enjoy a band like Creed, the way your most annoying friend might claim to enjoy Nickelback. It's a level below irony, and that subterranean hell is where Kirk Cousins makes his home. We cannot take him higher. There is no apology that can undo the damage. He wanted that band at his home. He's done. At last, cancel culture has produced a verdict we can all agree with.
And now, to cleanse your palate, please listen to this excellent David Cross bit on meeting Scott Stapp after very publicly mocking and insulting him. We'll make it through this together.