PGA Tour
Streelman: PGA Tour commissioner admitted mistake with Saudi announcement, tensions thawing between players and leadership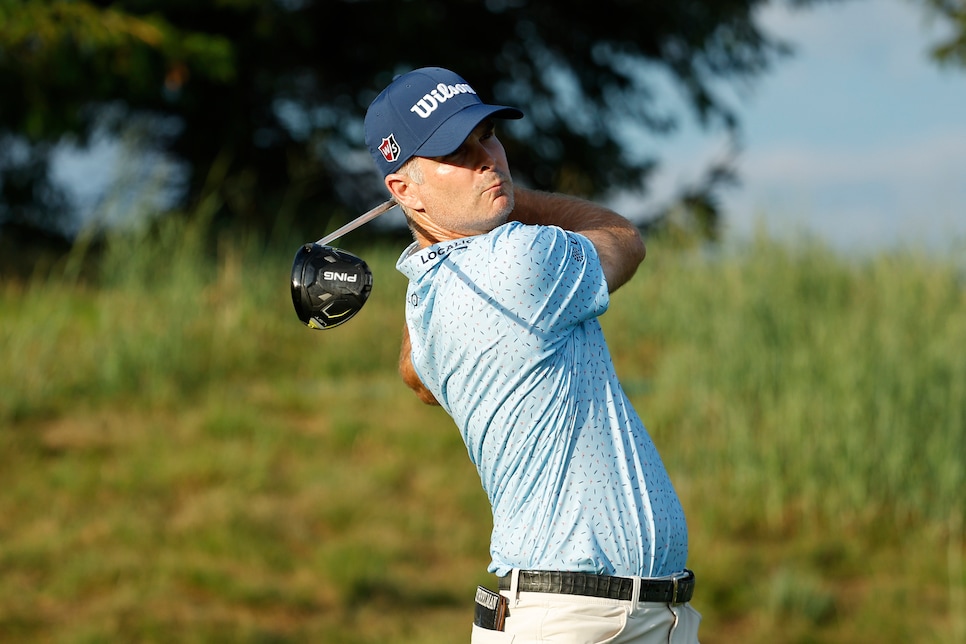 Earlier this week PGA Tour commissioner Jay Monahan released a wide-ranging memo to membership, outlining the tour's endeavors towards a deal with Saudi Arabia's Public Investment Fund as Monahan and tour leadership attempt to regain and rebuild trust with players. On Thursday, one of those players detailed the reception to Monahan's efforts.
That would be Kevin Streelman, a respected voice among his peers and a member of the tour's player advisory council. Speaking to the media after the first round of the 3M Open, the 16-year PGA Tour veteran relayed that Monahan admitted to players that he made a mistake with the announcement of the deal.
"I was on the PAC call with Jay. I thought it went really well, to be honest," Streelman said after a first-round 64. "It was our request and he obliged that we get all the other executives off the phone and just kind of talk man-to-man and just needed some honesty, which he did. He told us what happened with his health, and he told us what's happened behind the scenes. He admitted the rollout wasn't done the way it should have been, and we should have been involved. That's what we needed to hear."
Streelman mentioned that he and other members serve on the PAC "because we love the tour and we love the game," and that it is a role they do for free. So for Monahan and tour leadership to work on the PIF deal in secret, after the players were charged by Monahan to fight the LIV battle on the tour's behalf, led to sore feelings on the side of the players, Streelman said.
"When things go on behind our backs, it just kind of hurts our feelings a little bit, hurts probably our egos a little bit because we care so much," Streelman said. "So that was my biggest problem with all this that went on is we just didn't feel we were part of the team. We didn't feel we were listened to, we didn't feel something that drastically affects us, our families and our sponsors and legacies and our future, and just we care."
Streelman later said that the players got out "a lot of our animosities and our words" at the meeting, and that Monahan was receptive to those feelings and provided answers to their questions. Streelman also said the meeting alleviated a lot of the concerns he and others have about the tour's future.
Among the highlights of this week's memo was a plan to compensate players who remained loyal with the PGA Tour over the past year, along with a strategy to discipline those who defected to LIV Golf. The framework agreement between the tour and PIF calls for a deal to be reached by the end of this year, although both sides can agree to push the deadline back if more time is needed.