News
Kevin Na on his "unusual ratio," battling his slow play reputation, and overcoming actual golf nightmares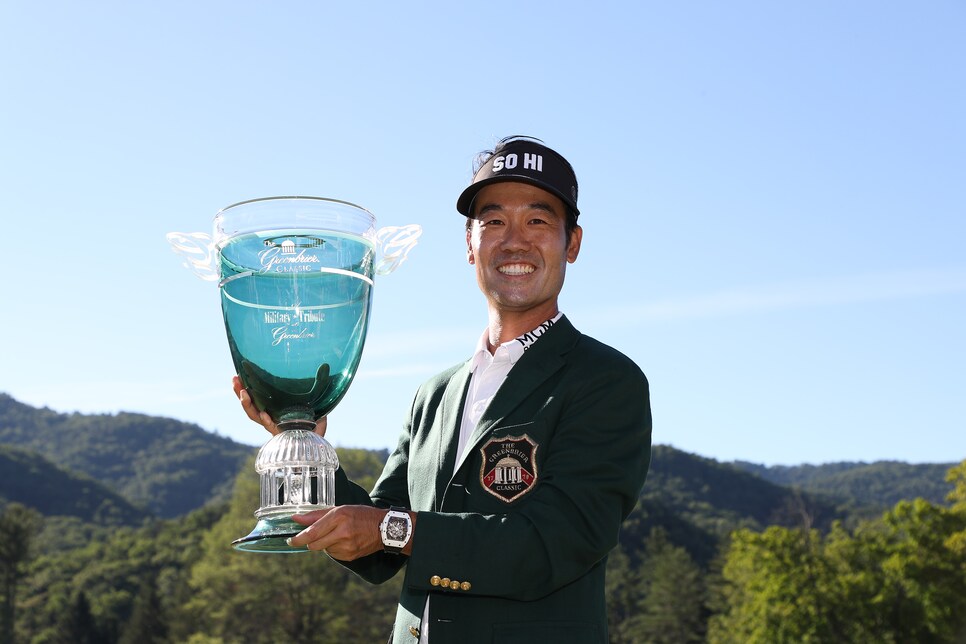 Kevin Na doesn't remember the exact tournament when it happened, but he vividly recalls Ben Crane coming up to him and saying, "Thanks, bud! You're it!" Crane was referring to Na having taken over his position as the PGA Tour's poster boy for slow play following a turbulent showing at the 2012 Players. Unfortunately, it's a reputation that has stuck.
But at the 2018 A Military Tribute at the Greenbrier, Na delivered a performance that had people talking for other reasons. Instead of his pace of play, people focused on his exciting, aggressive style of play. And when it was over, Na's raw emotions -- and a heartfelt message to his supporters in Korea -- won over plenty of fans and perhaps, even some people who cover him on a weekly basis.
"I feel like . . . there's been more articles and attention from the media that I've been getting," Na said when comparing his second PGA Tour title to his first on this week's Golf Digest Podcast. "And it feels good. It feels better than the first one."
Na also told us he's well aware that his number of PGA Tour titles doesn't seem to match up with the number of top 10s or career earnings he's amassed. But with win No. 2 (finally) secured after a bunch of close calls, he's hoping to improve on that "unusual ratio" and play his way onto this year's Ryder Cup team. Among other topics (the Na interview begins at about the 20-minute mark), we discussed the 34-year-old's unusual career path, seeing Hosung Choi's unusual swing up close, and the actual golf nightmares he's had to overcome.
Also, on the podcast, we talked about the PGA Tour's revamped schedule for next season, Steven Bowditch taking to Twitter to find a caddie, and Tony Romo's (yes, that Tony Romo) big win. Please have a listen: