The Loop
Kevin Na gets upset after being put on the clock at Colonial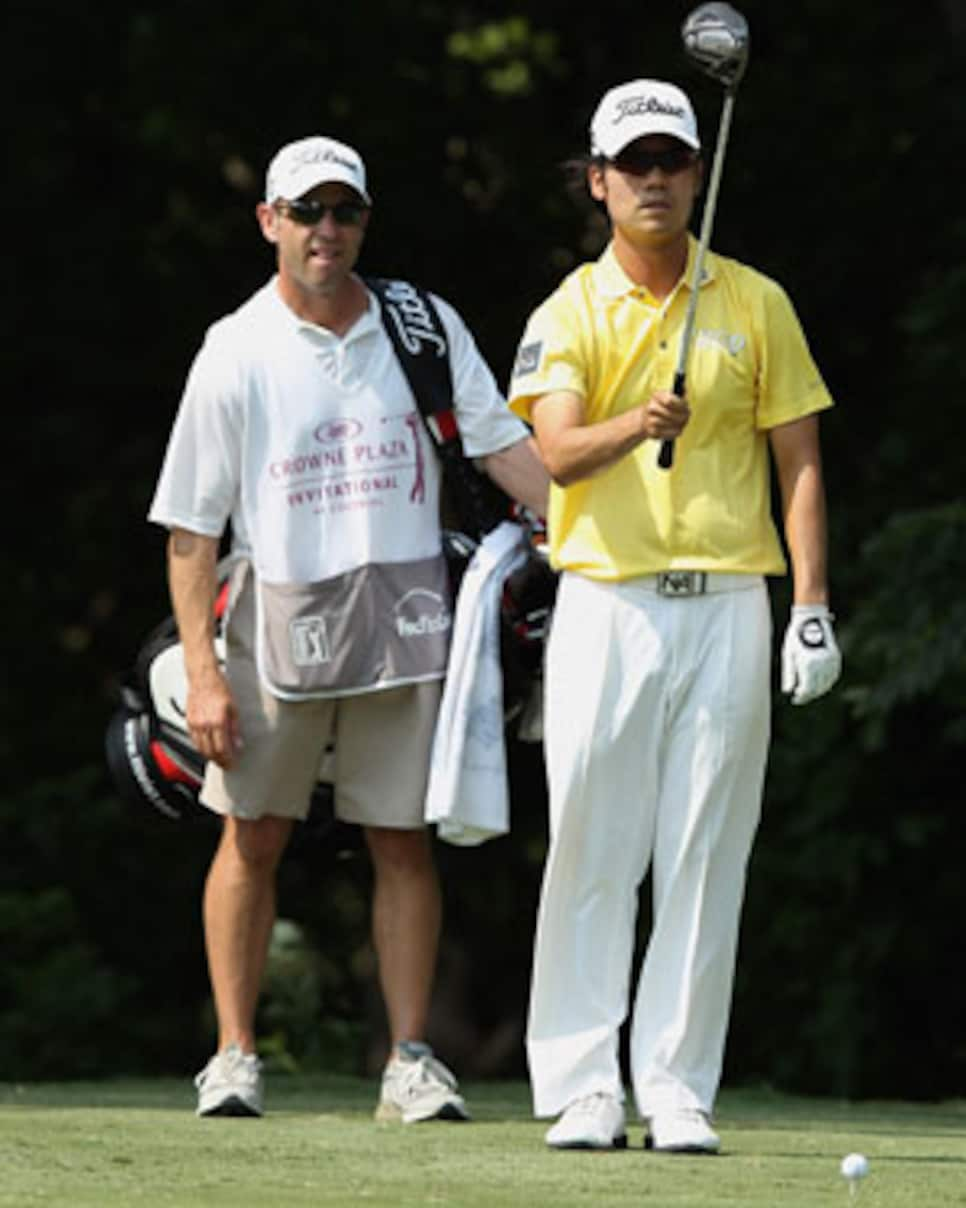 Kevin Na, the man with the stuttering golf swing, ran afoul of the law at the Crowne Plaza Invitational in Friday's second round when his threesome with Johnny Huh and Aaron Baddeley were placed on the clock for slow play. Na objected to the action strenuously. Huh shot a 66 Friday and was at four-under par through 36 holes. Baddeley's 70 left him one-over par going to the weekend. Na made three bogeys after being put on the clock -- Nos. 9, 12 and 14 -- but birdied Nos. 16 and 17 to shoot 71 and also be at one over after 36 holes. Here's what Na had to say after Friday's round at Colonial CC:
"We were in position all day. We were waiting the first few holes. I'm constantly looking where we are in position. Off the sixth tee we were in perfect position, off the seventh tee we were doing fine, we were in perfect position. We struggled a little bit on eighth, the par-3, as a group because we had long shots and long putts coming in and we stand on nine and we get off the tee and they are telling us we are on the clock. I get on nine green and I look down 10 fairway and they are on the green. We have an 11-minute interval and we are in position. After I putted on the hole I called them over and said, 'Look, we're in position, we shouldn't be on the clock.' That's all."
Asked if he thought he was being singled out, Na said: "No comment, no comment."
But he was clearly angry:
"I was pretty upset. I was upset. Probably probably. Bogeyed 9. I didn't even have time to take a look at -- My second shot was in a divot in the rough -- and I actually could have gone under the tree and gone for it but I had no time to look at the options. So I just pitched out and made bogey.
"I probably hit it in 10 seconds on 10. The flag was even down the 10th, the flag fell over and I hit it.
"Aaron agreed with me. We were in position. We shouldn't be on the clock. We did have a bad hole. We might have been a couple minutes behind. All they have to do is say. 'Hey bud you were doing fine and it looks like you had one bad hole, we'll give you a hole to catch up, make sure you don't lose that group in front of you.' There is plenty of that out here on tour but it just wasn't the case today and I was a little upset. Walking off 10, Aaron and I were talking and Aaron totally agreed with what I had to say. None of us were slow. But some times there are windy conditions and you can have bad holes but not be out of position where we should have been on the clock."