Ryder Cup
Kevin Kisner, after latest Ryder Cup snub, calls out selection process as 'too political'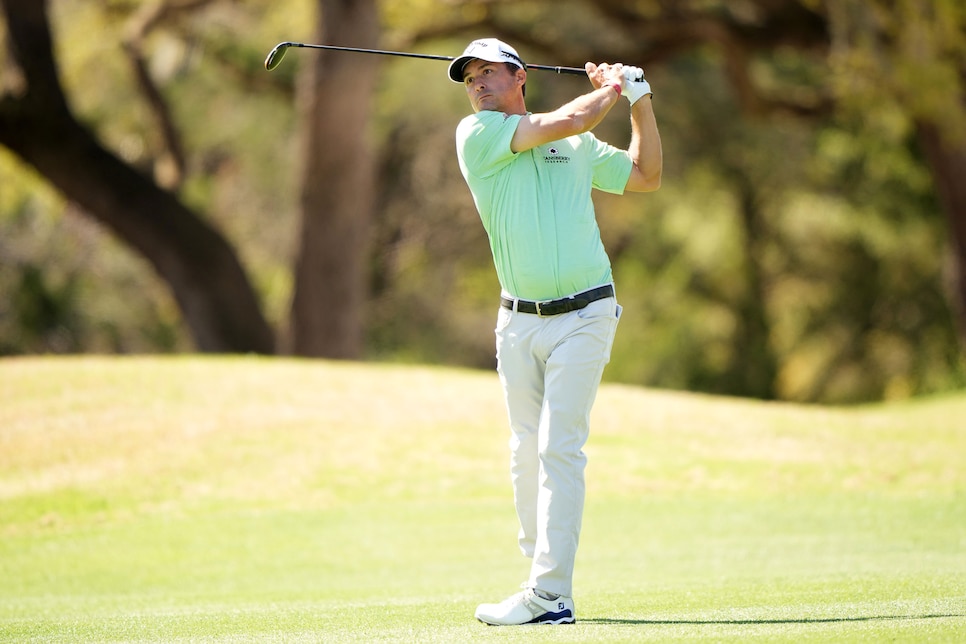 Kevin Kisner has an impressive match-play record as a pro, but it hasn't been good enough to earn him a Ryder Cup captain's pick.
Darren Carroll
Kevin Kisner is familiar with being on the Ryder Cup bubble. Perhaps too familiar.
Last August, the four-time PGA Tour winner was among the final players being considered for a captain's picks from Steve Stricker to fill out the U.S. team that would compete at Whistling Straits. But when Stricker rattled off the six golfers he chose to round out his roster, Kisner wasn't among them, repeating the outcome of his close-but-not-quite candidacies of 2016 and 2018.
Still, for some reason 2021 felt like it might be a little different, and thus might have been a little more painful. Kisner was coming off a victory at the Wyndham Championship to close out the PGA Tour regular season and boasted an impressive 16-6-2 record at the WGC-Dell Match Play over the previous five years, including a victory in 2019. But then he missed the cut at The Northern Trust and finished tied for last at the BMW Championship, the two FedEx Cup playoff events proceeding selections. That and the fact his short-but-precise game didn't seem to fit Whistling Straits' profile of a bomber's paradise, provided room for Stricker to go in another direction.
Five months removed from the Americans' runaway victory, Kisner was asked about how things shook out in a recent edition of Golf.com's Sub-Par podcast, a question that he answered with his trademark honesty.
"I don't know, man. They don't like me I, guess," Kisner said. "I've had the same phone call for about four [Ryder Cups] in a row from about every captain. 'Man, you were on the team and then you didn't play well in the playoffs.' OK, bud."
Making matters seemingly worse was that the one U.S. team Kisner played on in recent years—the 2017 American Presidents Cup squad that competed at Liberty National—he went 2-0-2. It's the kind of record that seemingly improves you stock for future teams.
When the Ryder Cup heads to Italy in 2023, Kisner will be 40, which is on the older side for being a rookie in the matches. With that, and his hard-luck track record, Kisner isn't optimistic that his chances of making the team will be any better unless he's an automatic qualifier. He also doesn't necessarily seem to mind.
"I don't know. I didn't give a s---," he said. "It's too political for me, I didn't really care, and I don't really get caught up in that s---. I love Stricker to death, but he didn't pick me this year, which I get—I didn't play worth a s--- in the playoff."
But will never having played in a Ryder Cup be a blemish on Kisner's career? To hear him talk about it, not really.
"Whatever, it's fine," he said. "I don't really care. I love playing team golf, I love representing the U.S., I'd love to be on any team possible. But if my career ended tomorrow, I'd be perfectly content with everything I've accomplished. If you had told me 15 years ago, you're going to have four wins, play in a Presidents Cup, play in 35 straight majors, or whatever I've done, I would have said, 'You're f---ing crazy.'"