News
Kevin Kisner grabs buddy from crowd to loop after his regular caddie hurts knee mid-round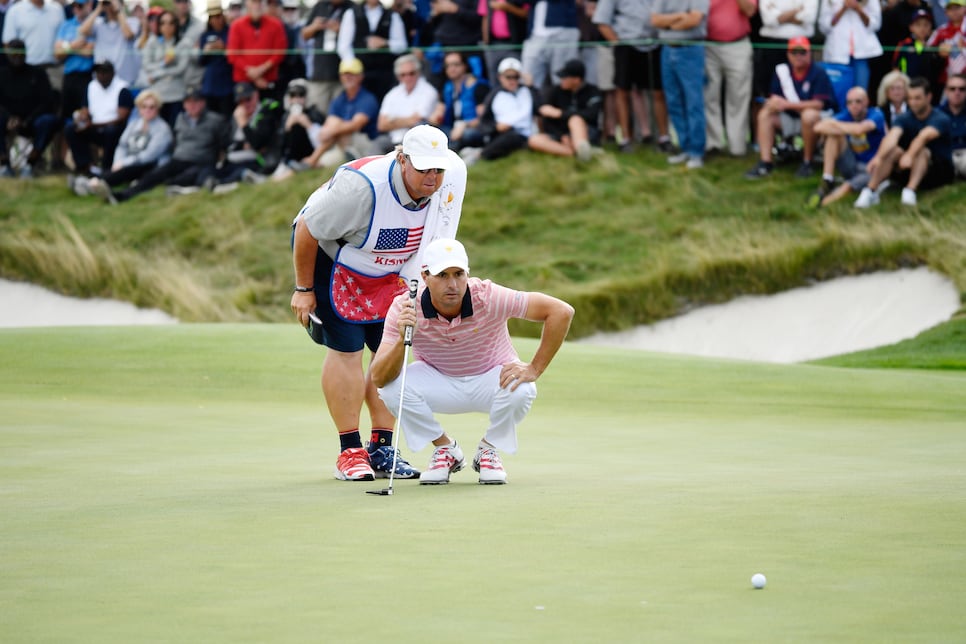 NEW PROVIDENCE, Bahamas — Most of the well-heeled gallery roaming the posh grounds at Albany during Thursday's opening round of the Hero World Challenge were not surprisingly following one player.
Jimmy Piercy, though, came to see his friend Kevin Kisner in the hit-and-giggle 18-man field. It's a good thing he didn't wander off into the Tiger Woods vortex, too.
Kisner's caddie, Duane Bock, had to be relieved on the fourth hole after his knee "popped out." Piercy got the call from the crowd and carried the bag the rest of the way.
"He was probably more nervous than I was," said Kisner, who opened with a two-under 70 to sit four strokes off the lead of Tommy Fleetwood.
It wasn't the first time Piercy has been on the bag, having caddied for Kisner in a few pro-am rounds.
"I'm just glad he was there," Kisner cracked. "There weren't a whole lot of people out there."
Piercy was, of course, happy to oblige. "From the largest calves on tour, to the smallest," he said, referencing Bock's large calf muscles, which are so big they have their own Twitter account.
As for Bock, he spent the rest of the day getting treated and is expected to be sidelined for the rest of the event, giving Piercy inside-the-ropes access for the next three days.