News
Kevin Kisner calls No. 18 at the Northern Trust the "worst hole ever," other PGA Tour pros seem to agree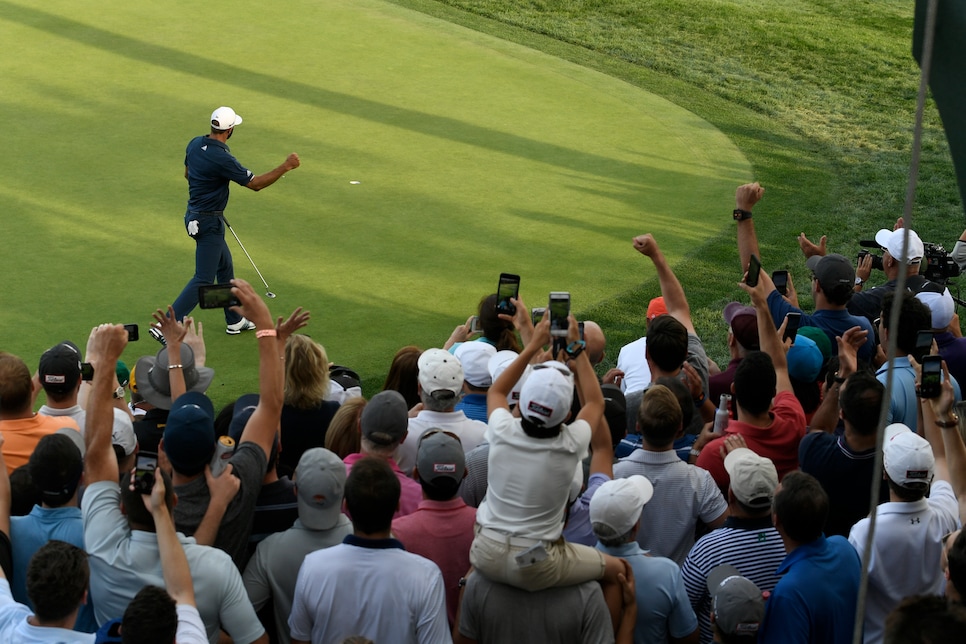 For the most part, Glen Oaks Club's PGA Tour debut received rave reviews. Dubbed by some as "The Augusta National of the North" for its immaculate conditioning, the Long Island track proved to be a beautiful, but difficult venue for the Northern Trust. However, Kevin Kisner and some fellow tour pros weren't big fans of the course's closing par 4 -- especially after it wound up determining the tournament's winner in a sudden-death playoff.
In case you missed it, Jordan Spieth hit a fine tee shot that found the fairway and avoided a lake on the left. Then Dustin Johnson stepped up and bombed one over the lake to set up a short approach and an easy birdie to win. Here's a look at the different line the longer DJ was able to take on the boomerang dogleg:
And here were some of the reactions by PGA Tour pros after the playoff concluded. Wesley Bryan said it was a "shame" the tournament ended on the hole:
Ian Poulter also said the finish was a shame and called 18 the "worst hole of the golf course":
And Kevin Kisner called it the "worst hole ever":
Of course, the hole didn't play as easy for DJ in regulation as his tee shot found the right rough and he had to lay up to near the spot where his drive a few minutes later wound up. But he made a 20-footer for par to force a playoff and set up the tee shot that had fans marveling and tour pros shaking their heads for a different reason.
Luke Donald, however, offered a lighter reaction to how the final hole played:
Nothing to be ashamed of, Luke.