The Loop
Ted Chapman of Nashville responds to the repeated questioning in our publications of Kenny Perry for skipping the Open Championship and earlier the U.S. Open. In the case of Royal Birkdale, Perry kept a commitment he'd made to the U.S. Bank Championship in Milwaukee.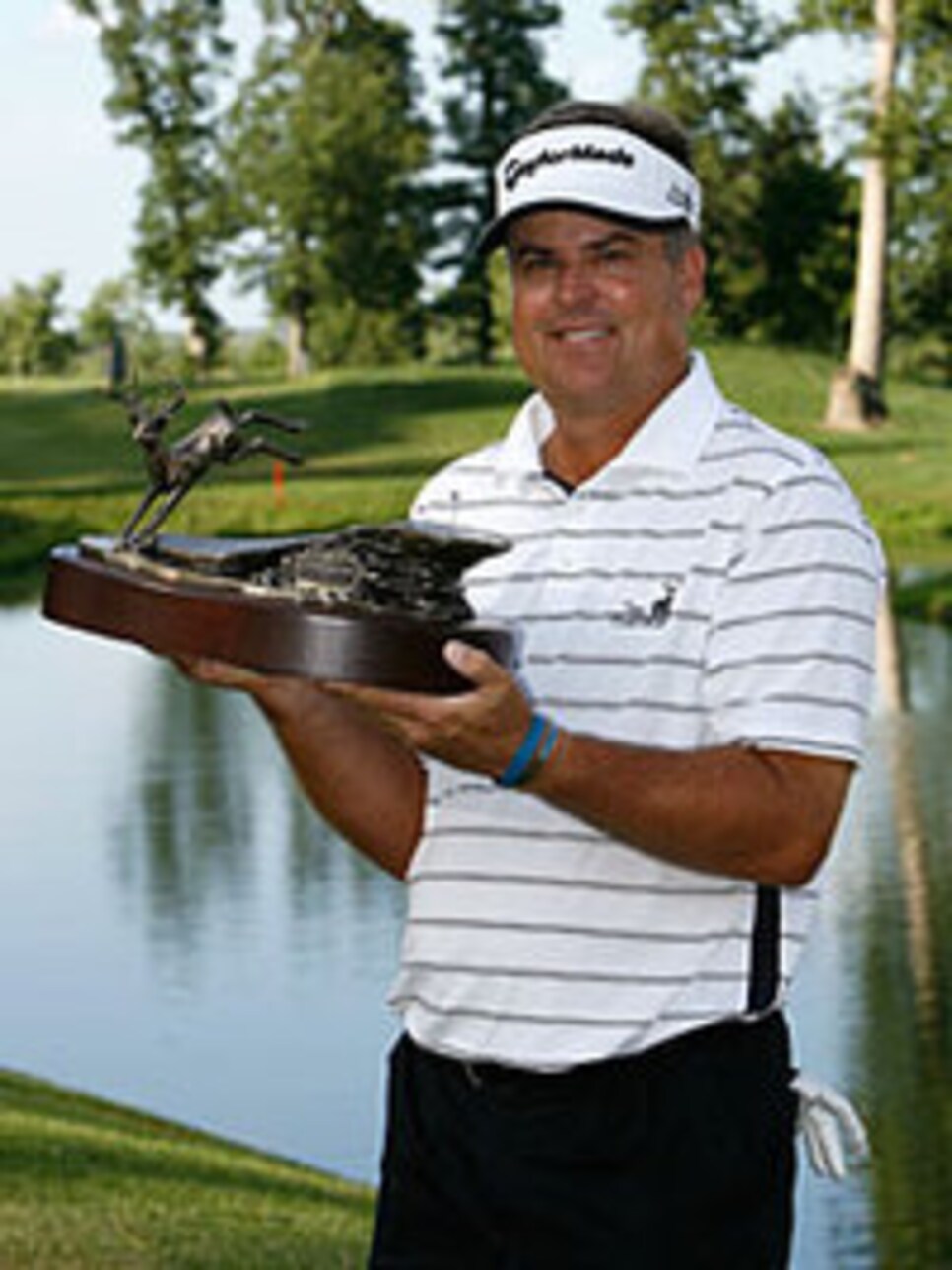 Kenny Perry has always been true to his ideals. Whether it be his support to a University in Nashville or his friendships with employees at a gas station. His upbringing never included training as a big shot. His idea of a a world class car is a Camaro with 400 HP not a Ferrari with 700. He plays on his golf course and signs your visor and asks if you enjoyed it. I got Cancer eleven years ago and he found out through a mutual friend and sent me a fitted and signed tour cap of his. Anyone that plays in Europe plays for the experience and prestiege. He has already been there and done that. If you haven't played over there you can't imagine the weather any given time of the year. We ought to concentrate on how far and accurate he can hit it at 47 and not how far he's going from home. >
But not all of you were so understanding. Golf World reader Douglas Campbell of Cherry Hill, NJ, for example:
Hopefully, The Ryder Cup will be played in sunny, balmy conditions. Otherwise we might lose Kenny Perry to his warm Kentucky home.>
The controversy gave Florida Golf World reader Mitch Shriber a chance to do some research, however, and what he found was interesting.
When I was reading the > Kenny Perry article, and saw all of the PGA winners without a major that had more wins then Mr. Perry, I couldn't help but think about how often we hear, "if not for Tiger." Mr. Woods is the best player to pick up a golf club...period. But in looking at how many people have been multiple-major winners, think about the resumes of Bruce Crampton and Doug Sanders. Mr. Sanders has finished second in four majors, not three ['59 PGA, '61 US Open, '66 British, '70 British]. In both British Opens that Sanders finished second, Mr. Nicklaus was the winner.
And in the case of Mr. Crampton, he has finished second four times, not three ['72 Masters, '72 US Open, '73 PGA, '75 PGA]. Four second places...all to Jack Nicklaus.
Great stuff, Mitch. Thanks to all for writing.