The Loop
Kemba Walker's description of Harry Potter is the funniest thing you'll read this week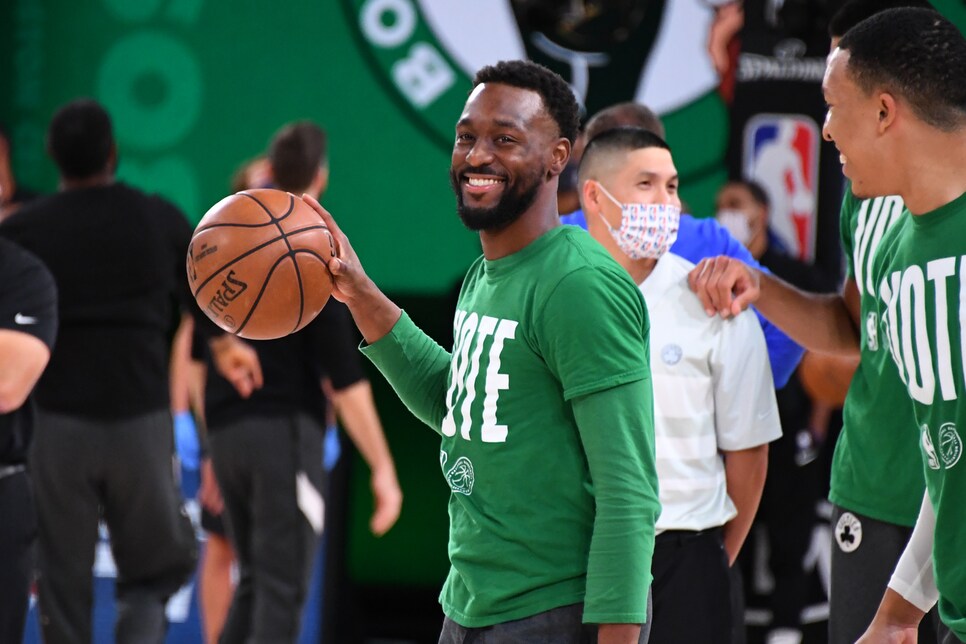 When NBA players first arrived in their Orlando bubble in July, there was an awful lot of complaining on social media. Given what much less fortunate people were going through at the time, it seemed pretty tone deaf. Eventually, though, they began to embrace ... wait for it ... the "new normal."
As players came to find out, finding creative ways to pass the time wasn't all that bad. Taylor Rooks, a reporter and broadcaster at Bleacher Report, was stationed inside the bubble for the duration of the playoffs. In a longform story for GQ, Rooks chronicled this entire "bubble experiment" in great detail. When you have the time, it's an absolute must-read.
One particularly hilarious story making the social media rounds involves a game of "Heads Up" between Rooks and Boston Celtics point guard Kemba Walker. For those who have never played or heard of "Heads Up," it's essentially charades on your phone. The person with the phone puts it on their head with the screen facing their teammates, and the teammates have to help them get the answer on the phone without saying what the answer is, obviously.
At the end of an interview, Rooks played a round of the game with Walker, and the category, we assume, was movies. On the screen it read "Harry Potter and the Sorcerer's Stone." To help Rooks get the answer, here's how Walker described the classic movie:
"They be flying on brooms and shit."
I'm not sure if any of the Harry Potter movies are on Netflix right now, but if they are, this should be the new description for each one. They be flying on brooms and shit. No lies detected from Cardiac Kemba.
Again, if you have 15 minutes to spare, the full story from Rooks is well worth your time. The card games, the wine exchanges, the Harry Potter descriptions, etc. You won't be disappointed.