Instruction
Kelly Rohrbach Is A Pro Off Tight Lies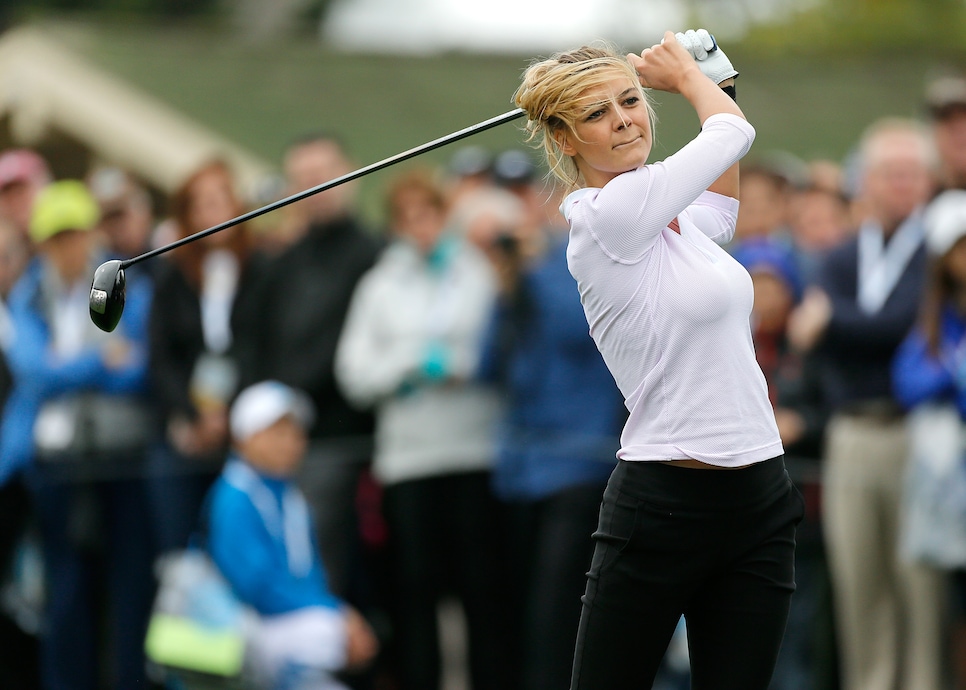 Golf may not be the first thing you associate with Kelly Rohrbach, but the swimsuit model and actress can hold her own on the course. She's currently playing to a 7 handicap, but she also teed it up in a couple tournaments back when she was in college at Georgetown. Though Rohrbach admits her game is a bit rusty, she hit a few impressive shots while playing in the AT&T Celebrity Pro-Am. In particular, this iron shot she picked off the sand at Pebble Beach. This is an easy shot to chunk, but Rohrbach caught it solidly.
"The key is starting with a setup that promotes a cleaner strike," says Bierkan. "For starters, read the lie. If the ground is firmer, you can play the ball more in the middle of the stance like Kelly Rohrbach. If the sand is softer, move the ball an inch more forward to encourage catching the ball on the upswing."
Bierkan says another key is gripping down. Through impact, make sure your torso is staying up, and keep your weight distributed evenly.
"The overall goal is to avoid things that will make you hit down too much," says Bierkan. "Avoid hitting down on it, and you'll avoid the fateful chunk."