Separate Ways
One of the sneaky-best player-caddie duos in golf is no more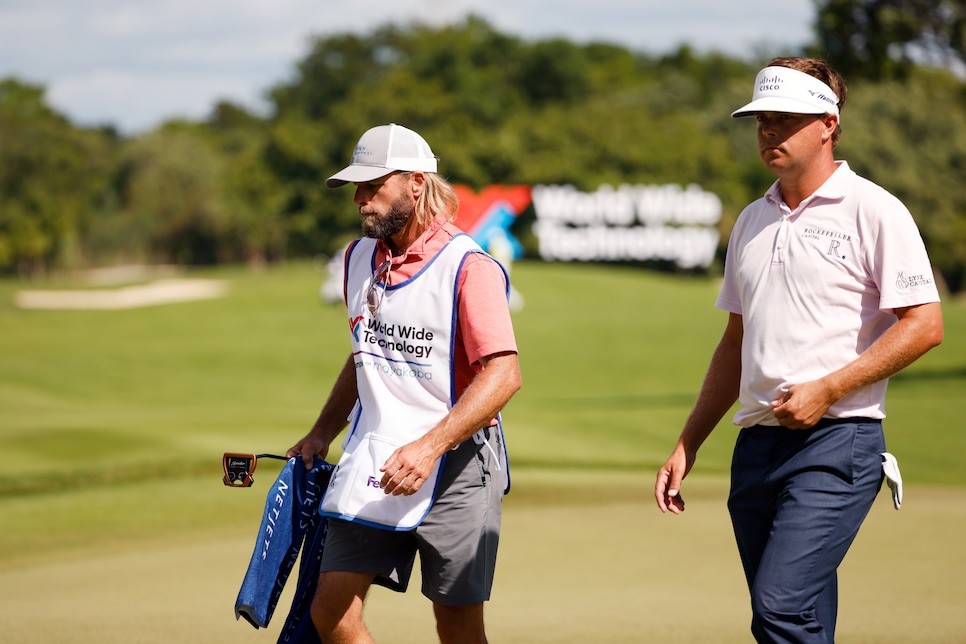 No one would have ever mistaken Keith Mitchell and Pete Persolja for Phil and Bones on the golf course, but the player-caddie duo of nearly seven years certainly left an impact on the Golf Twitter world. Persolja, AKA "Crunchy Pete," has become a particularly popular figure.
Which is why news of the duo's split came as a bit of a shock on Thursday morning. Golf fans were saddened to read Persolja's announcement of the breakup on Twitter, which of course featured an accompanying photo of a campfire in the woods, where the Crunchman often sleeps.
"The great Keith Mitchell and I have parted ways this winter," wrote Persolja. "6.5 years of success and fun we have brought each other. Always rooting for my man but come 2022 I'll have a new horse to cheer for!!"
Persolja has been on the bag for the entirety of Mitchell's PGA Tour career, but didn't come to prominence until former University of Georgia golfer won the 2019 Honda Classic, where he outlasted the likes of Brooks Koepka and Rickie Fowler on Sunday. All of that NBC broadcast screen time led many to wonder—ourselves included—if Persolja was the real-life version of the caddie from "Happy Gilmore."
Turns out, he's just a guy with a thick beard who loves nature a lot. "The caddie version of Bear Grylls," as his Twitter bio describes. Here's hoping he gets back on a bag soon, though we're sure he'll find plenty of outdoor activities to keep his mind occupied in the meantime.