Amateurs
Why the latest change atop the World Amateur Golf Ranking is genuinely historic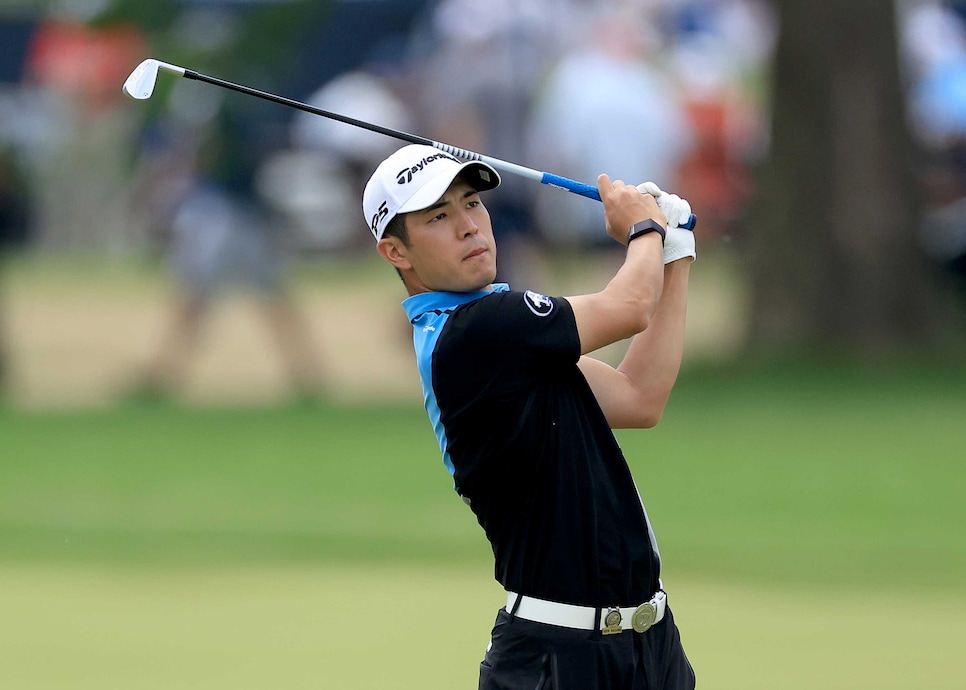 Keita Nakajima was the top-ranked men's amateur in the world for a record 87 weeks until turning pro last month.
David Cannon
When you think of unbreakable records in golf, there are the usual suspects: Byron Nelson's 11 straight PGA Tour wins; Tiger Woods' 142 consecutive made cuts; Kathy Whitworth's 88 career LPGA titles. But there might be a new, somewhat more obscure one to add to the list:
Keita Nakajima's 87 total weeks as the No. 1-ranked men's amateur golfer in the world.
The 22-year-old from Japan relinquished his hold on the top spot of the World Amateur Golf Ranking last month when he announced his much anticipated decision to turn pro. With little fanfare—at least outside of Japan—Nakajima played for pay the last two weeks on the Japan Golf Tour, finishing T-48 at the Panasonic Open (which he won a year ago as an amateur) and T-26 at the Vantelin Tokai Classic. He also seems to be in line to earn an exemption into next week's Zozo Championship, co-sanctioned by the JGT and the PGA Tour.
Replacing Nakajima in the WAGR standings is Sweden's Ludvig Aberg, a fifth-year senior at Texas Tech. Japan's Taiga Semikawa is second with American Sam Burnett, winner of the U.S. Amateur in August, third.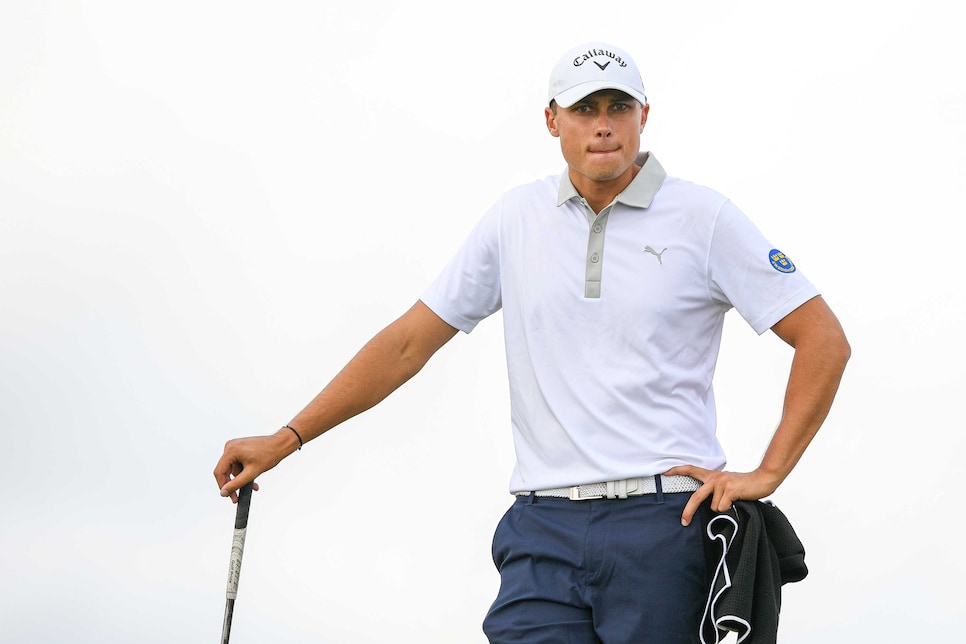 Sweden's Ludvig Aberg has big shoes to fill as the new No. 1 men's amateur in the world.
Octavio Passos
Nakajima first rose to No. 1 in November 2020 where he stayed for 13 weeks before being jumped by Davis Thompson. Less than two months later, Nakajima took back the top spot from Pierceson Coody (who topped Thompson for one lone week) and held it ever since. During his time atop the WAGR, Nakajima had four top-10 finishes in JGT events as an amateur, include the Panasonic victory. In addition, he made the cut in two PGA Tour events (T-28 at the 2021 Zozo Championship and 41st at the Sony Open). His record also notably included a victory at the Asia-Pacific Amateur Championship in 2021, which earned him a spot into this year's Masters and Open Championship (he missed the cut in both, as well as the U.S. Open at The Country Club).
During this second stint at No. 1, Nakajima passed Jon Rahm, who had been the previous record holder for most total weeks atop the WAGR at 60 before he turned pro in 2016.
Why might Nakajima's record be unbreakable? After all, 87 weeks isn't event two full years? Well, sustaining your game for that long a period as an amateur is a challenge on its own. And if you're good enough to keep it going, the lure of pro golf and its big bucks—even bigger now with the emergence of LIV Golf potentially attracting top amateur players—is likely to have players jump quickly to maximize their value or risk seeing it decrease when they came potentially slows down.