News
Keep your head in the wind like In-Kyung Kim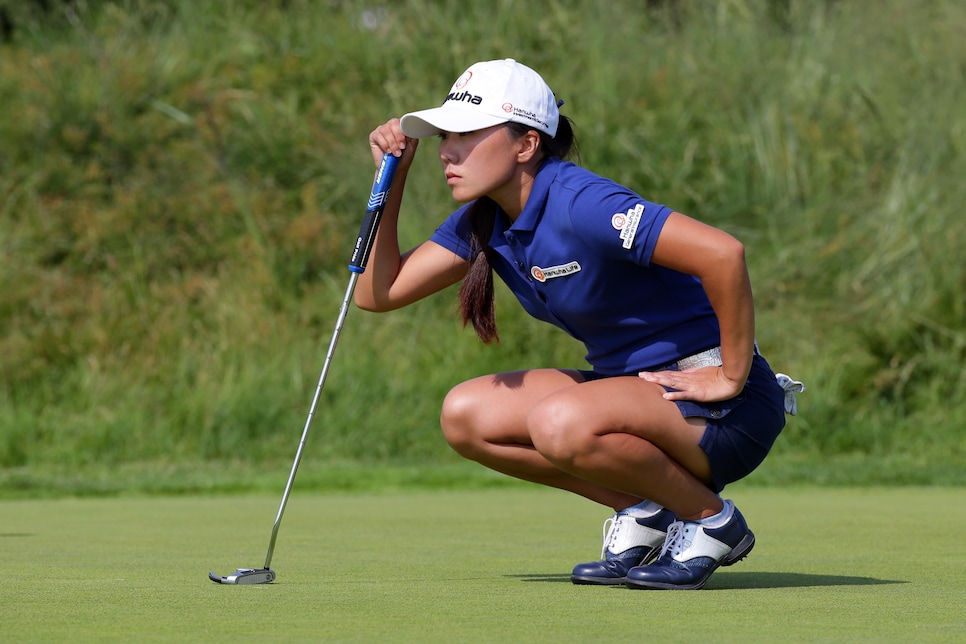 The weather at the ShopRite Classic in New Jersey was the least of In-Kyung Kim's concerns.
The 28-year-old South Korean was making only her sixth start of the season after wiping out in a fall down the steps late last year and bruising her tailbone. The injury derailed her offseason training and turned her 2017 into a stutter-step.
But with the Atlantic City wind howling, Kim shot a final-round 69 to hold off two-time defending champion Anna Nordqvist and a resurgent Michelle Wie, who finished with a 65.
Kim said the key to her performance was keeping the ball in play in the wind, something that happens more with the mind than the swing.
"It's very important and helpful to be OK with 'good enough' shots -- even if they're a little short, right or left," says Golf Digest 50 Best Teacher Pia Nilsson, who with fellow 50 Best Teacher Lynn Marriott worked with Kim at several of their Scottsdale schools focusing on the "human skills" necessary to play satisfying golf. "She texted us right after the round to say that was her main focus. She used to be more self-critical and harder on herself. Now, she's more aware of how she does things when she plays well, and she's getting more enjoyment from it."
Marriott says mindset -- always an important component in putting -- becomes even bigger when dealing with windy conditions.
"You want to be mindful of balance and sense a low center of gravity and a feeling of stability," says Marriott, whose new book with Nilsson, Be a Player, comes out this week. "Whatever the result, don't be so critical. You want to learn how to react to shots differently, and take in and honor the good things that are happening."