News
Keep the Tension Out of Your Swing Like Marc Leishman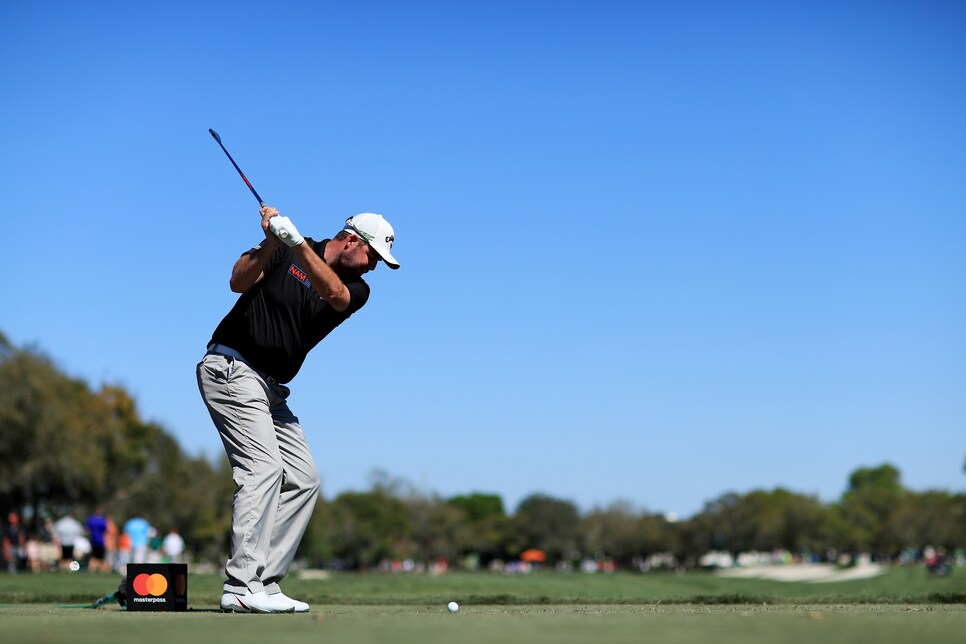 Arnold Palmer would have been proud of the way Marc Leishman won his tournament. The 33-year-old Australian made a 50-footer for eagle on the 16th hole on his way to the 69 that would beat Charley Hoffman and Kevin Kisner by a shot. It was Leishman's second PGA Tour win, and with his big frame and seemingly effortless swing, it won't be a surprise if he wins some more.
How do you get Leishman-Ernie Els style smoothness (and speed) in your swing? Golf Digest Best Young Teacher Shaun Webb says it starts with reinterpreting how you think about power and speed.
"When you watch Marc swing, he looks so free," says Webb, who teaches at the David Toms 265 Golf Academy in Shreveport, La. "Most amateurs think they have to 'gear up' to swing fast, so they grip it really tight and tense their forearms and biceps before they start. Then, to get more 'extension' -- which they hear is good -- they lock their lead elbow and during the swing."
All that tension and restriction makes you swing slower, not faster.
"Instead of having the elbow locked, let your lead arm stay soft and slightly bent as you make your backswing," says Webb. "You may notice your arm is still slightly bent at the top of the swing. That's OK. A lot of long hitters look like that, and they have plenty of extension and speed. You're looking for free and fast. It shouldn't feel like you're tensing up to throw a punch at something heavy."