new england royalty
Keegan Bradley's sons got their own Travelers trophies to drink out of, hopefully just apple juice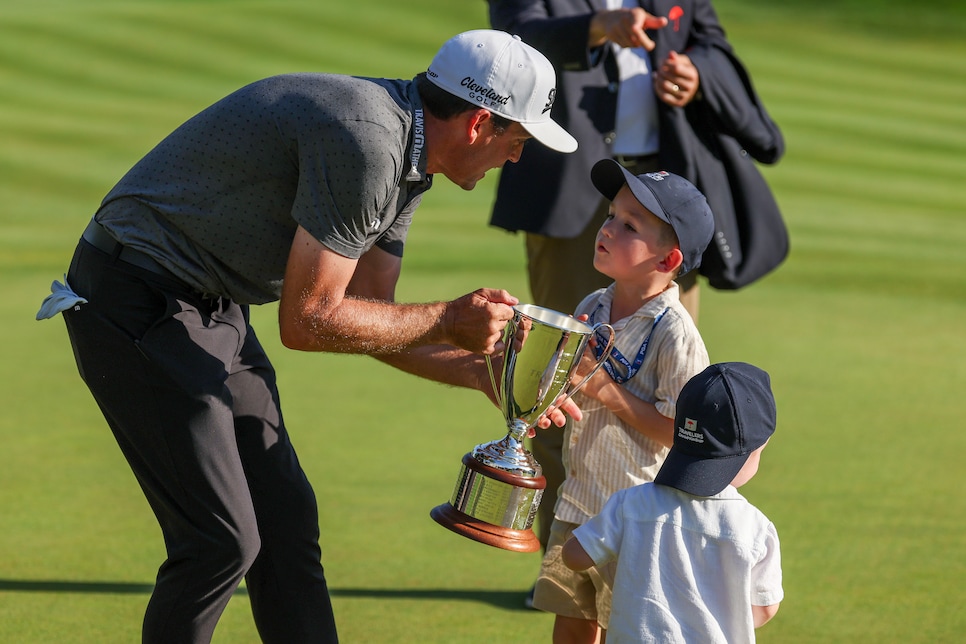 A lot of good came out of Keegan Bradley's Travelers victory. The New Englander took home $3.6 million, fulfilled a "childhood dream" and set a tournament scoring record. That's nice and all, but in much more important news, his sons got their own trophies.
Logan and Cooper Bradley were awarded keepsakes of their own to celebrate their father's monumental win, and the dynamic duo really flourished in the limelight, much to the crowd's delight.
Cameras caught the progeny of the 2011 PGA Champ testing out their new mementos in the most charming of ways. We're not sure why this isn't a constant for PGA Tour events. Give the kids (not just of Keegan and Jillian Bradley) some hardware. They deserve it for braving the elements and making it through four days on the links.
Along with the tots deserving the trophies just because … the two respectful young lads were perfect ambassadors for the game even congratulating "Mr. Reavie" after his final round. Just a strong showing all around by the Bradley family.