Keegan
Keegan Bradley had texts from Michael Jordan, Aaron Rodgers and the Baba-Booey guy after his win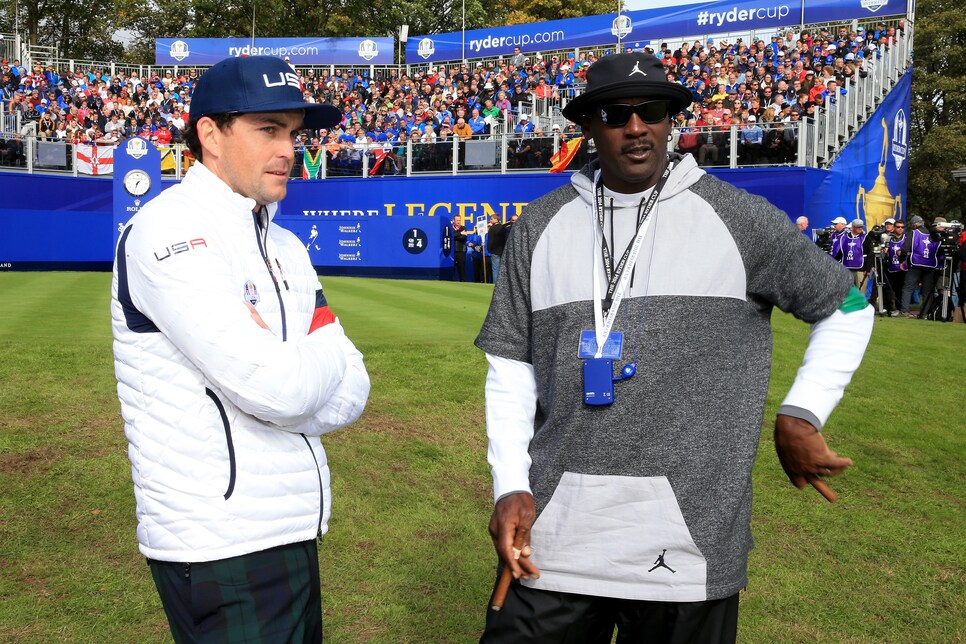 CROMWELL, Conn. — When a player wins on the PGA Tour his phone will usually catch on fire from all the congratulatory texts. But in terms of the impressiveness of said contacts, it's hard to top the names that blew up Keegan Bradley's inbox on Sunday.
Following his victory at the Travelers Championship, Bradley was asked if he got a chance to check out any of the messages yet on his phone. Bradley could barely get out a response before a smile crept over his face.
"Well, of course Michael Jordan texted me," Bradley said, "and that means a lot to me. He's obviously my hero but one of my good friends."
Bradley, as you may know, is a frequent playing partner of Jordan's, and wears Jordan's shoes with pride on the course. But the list didn't end with his Airness.
"Timmy Wakefield, Boston Red Sox," Bradley continued. "Baba Booey from Howard Stern texted me. That was probably my favorite. I did a quick scan. I had two, three hundred texts and I saw that.
"Aaron Rodgers. That meant a lot, even though he plays for the Jets now."
However, less you think Bradley was humble bragging about his rolodex, it was clear those messages meant the world to him.
"It's such a cool—when you get a text from an athlete it hits different because they know what goes into doing something like this and it means a lot," Bradley said.
We're not sure how Rodgers will feel being named after Wakefield and the Baba Booey guy, but good for Bradley—a diehard Patriots fan—for choosing fandom over friendship.