Houdini Acts
Keegan Bradley's Seve-like escape on 18 at Austin looks a million times cooler with shot tracer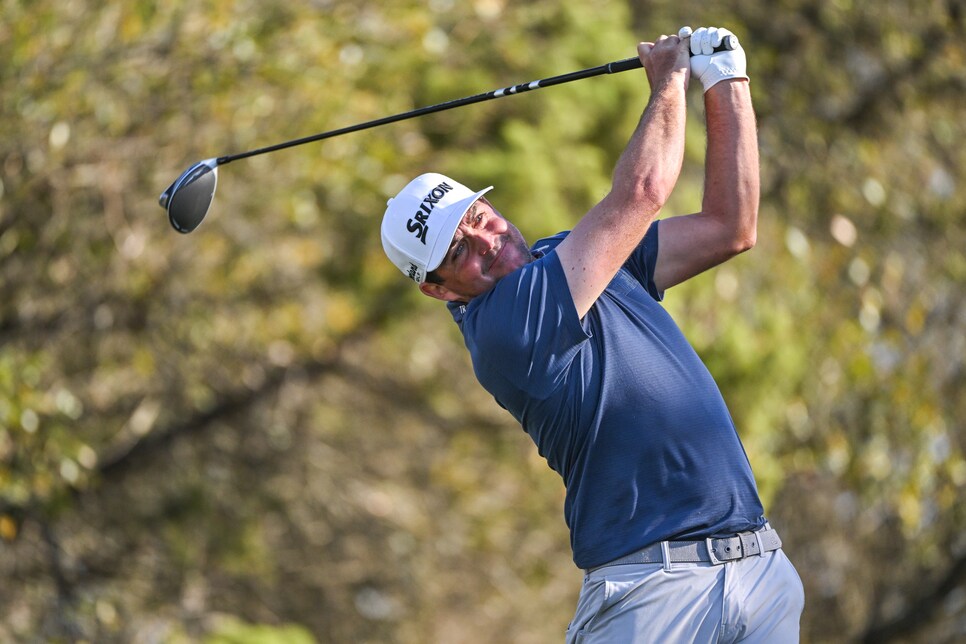 One of the knocks on the move to group play in the WGC Match Play was that it sets up scenarios in which there are meaningless matches, and thus, meaningless shots. The shot Keegan Bradley hit on the 18th hole at Austin Country Club on Thursday was anything but.
At the time, Bradley may have been unaware that he had absolutely no chance to reach the Round of 16. Already 0-1-0 after a loss to Jordan Spieth, he was now on the verge of going 0-2-0, facing a 1 down deficit to Adam Scott on the 18th hole. Even a halve wasn't going to do him much good.
A halve would, however, create a number of scenarios for the other three members of his group—Scott, Spieth and Justin Rose. Not one to ever lay down and die, Bradley fought to the very end, hitting this incredible, Seve-like escape shot to three feet. Thanks to the magic of top tracer, we got a look at just how insane this shot was on Friday morning:
Bradley went on to convert the birdie putt, beating Scott on the hole and halving the match, giving him an 0-1-1 record for the week.
Why is that important? With that halve, Scott went to 1-0-1, having beaten Rose already on Wednesday. Rose then beat Spieth, 3-and-2 on Thursday, putting them both at 1-1-0. Now Rose will have a chance to get to 2-1 with a win over Bradley, and Spieth can do the same by beating Scott, which would put he and Rose in a sudden-death playoff.
However, Scott is the only one of the three still alive who fully controls his own destiny. A win over Spieth puts him at 2-0-1, which is 2.5 points, which would beat Rose's total of 2 should he defeat Bradley. Even if Scott halves his match with Spieth, that would bring his total to two, which would be enough to at least force a playoff with Rose should Rose win. Of course, Bradley can knock Rose out completely with a halve or a win, which would give the winner of the Scott-Spieth match a spot in the Round of 16 without needing a playoff. Got all that?
What did we learn here? Every shot, and every match, matters in this event, even the ones you think don't.