Big Blue Back?
Kayvon Thibodeaux says he'll 'sleep when I'm dead' and we kind of believe him
New York Giants fans have not had something or someone to be excited about since Odell Beckham, Jr., who was shipped off to the Cleveland Browns and then made his way to L.A. to win a ring for one final gut punch to Big Blue. On Thursday nightm however, Giants fans finally had reason for hope again when the legendary Sam Prince announced Kayvon Thibodeaux as the fifth-overall pick to NYG.
In addition to being an elite pass-rusher, Thibodeaux appears to have some of that Beckham flashiness, something that will hopefully be encouraged, so long as it produces results on the field. Based off the way the former Oregon Duck talks, the results should come.
In an interview with New York-based network SNY on Thursday night, Thibodeaux, decked out in shades and an incredible suit with a bowtie, gave an impassioned speech into the camera that likely had a few Giants fans ready to run through a brick wall. "When you're asleep, I'm still working," Thibodeaux says, to which the reporter replies "so you don't sleep?" Thibodeaux then claims he's going to sleep when he's dead, and we kind of believe him:
Obviously, the guy definitely sleeps, as sleep is imperative to recovery for a world-class athlete like himself. But you're not going to find us challenging him on this assertion after this look: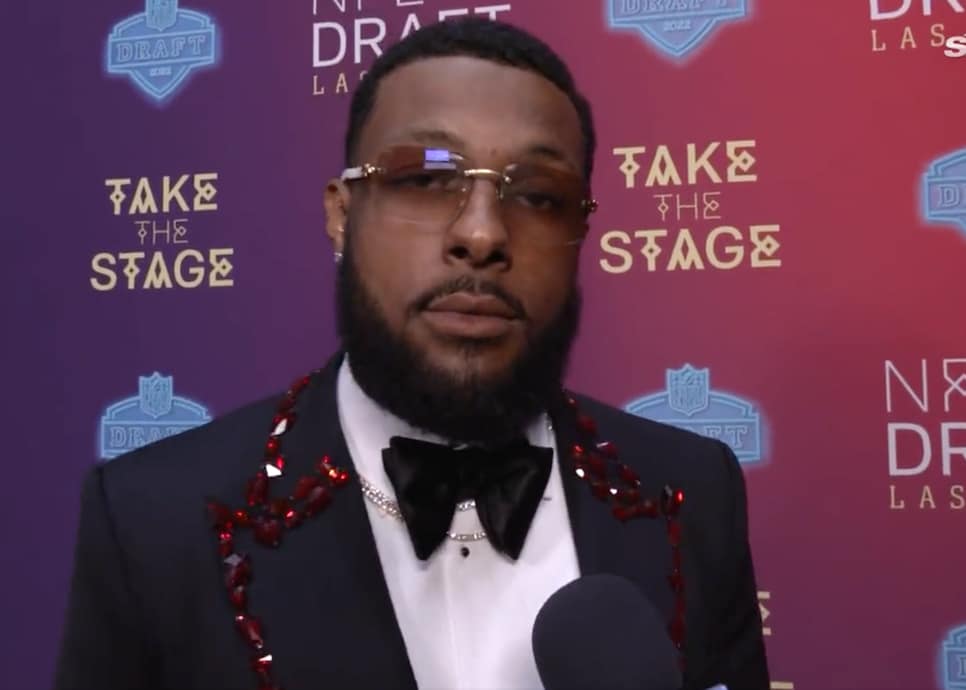 Yes sir, Mr. Thibodeaux sir. We believe you.
The only thing better than this interview was Thibodeaux's embrace with Prince, the Make-A-Wish recipient who announced him as the Giants selection. Pure electricity:
Hell yeah. Giants are back.