Team New Balance
Kawhi Leonard peeling the Nike logo off his jersey for media day is one of the great company men moves of all time
If it feels like years since we've seen Kawhi Leonard, that's because it pretty much has been. The oft-injured superstar missed the entire 2021-'22 NBA season with an ACL injury, and the L.A. Clippers missed him dearly. After losing a play-in game to the Minnesota Timberwolves, they then lost the No. 8 seed game to the New Orleans Pelicans, abruptly ending a lackluster year.
Fortunately for Clippers fans, and NBA fans in general, Leonard appears to be back in full force for the upcoming season. Monday was NBA Media Day, which had basketball Twitter firing on all cylinders. Leonard provided a number of higlights, including this one of him speaking on an extremely tiny microphone. Notice anything interesting about it?
Anything? Anyone? Bueller? Computer: ENHANCE: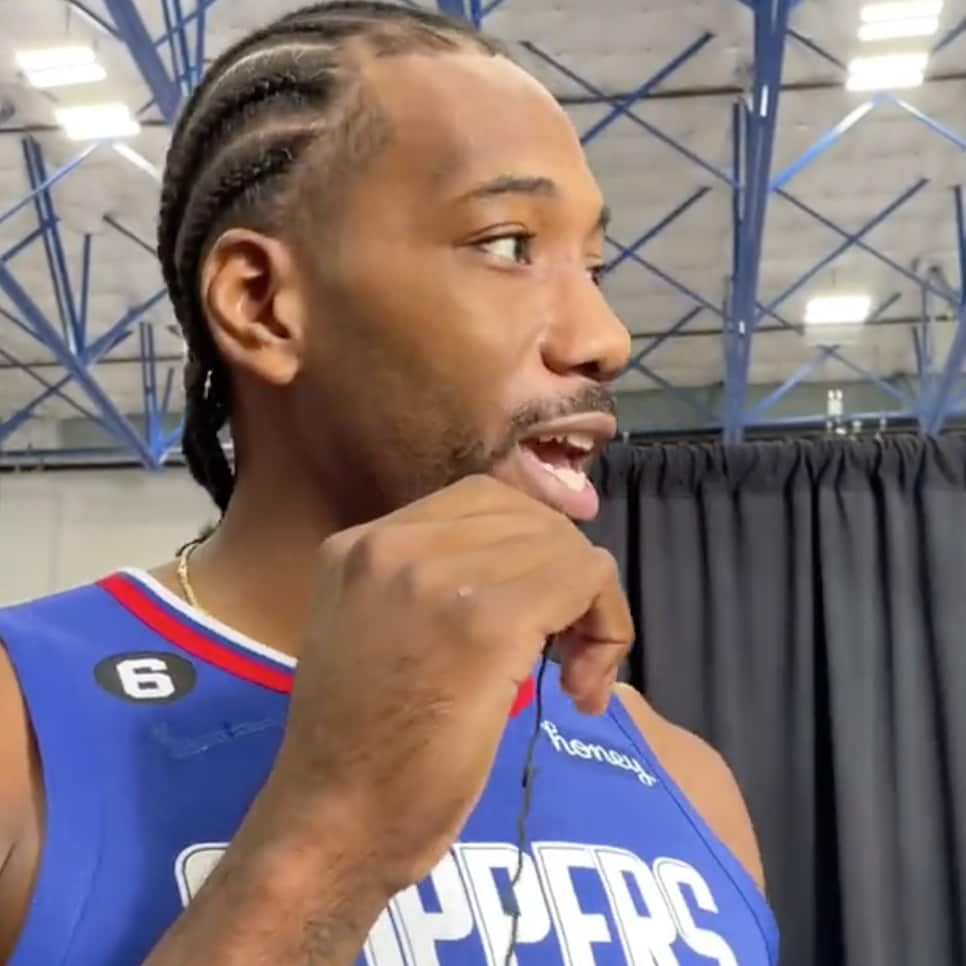 ENHANCE again, please and thanks: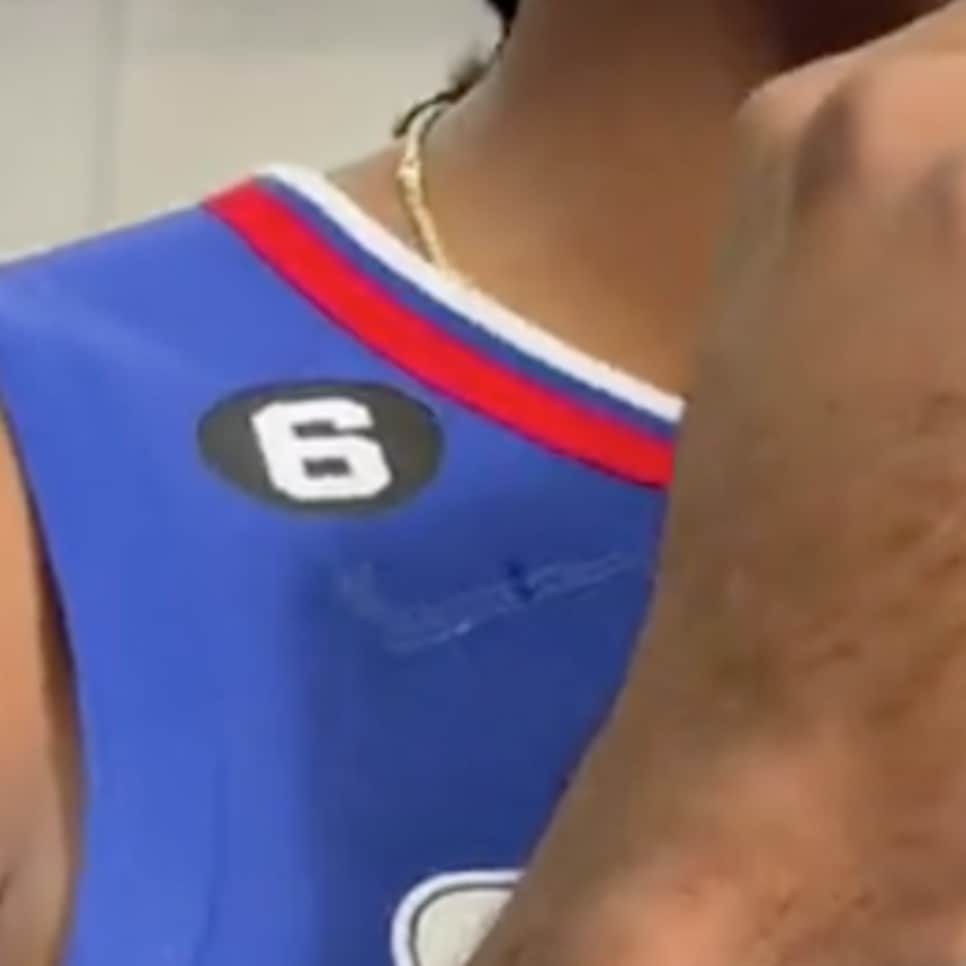 That, folks, is the Nike logo, or at least where it's supposed to be on the NBA jerseys. Leonard, a New Balance man through and through, either peeled it off or colored it in, which should yield a hefty fine from the Association. Reminiscent of Michael Jordan draping the American flag over the Reebok logo at the 1992 Olympics:
Like that situation, Leonard and Nike's beef goes a little bit deeper than him simply signing with New Balance and moving on. Leonard was with Nike from 2011 to 2018, but then signed a shoe deal with New Balance and was under the impression he could take his "Klaw" logo, which he designed himself, with him to his new brand:
Leonard ending up suing Nike and losing, the court ruling in favor of the Swoosh since its logo was "new and significantly different" from Leonard's original drawing. That meant he could no longer use his own damn logo that he designed on any merchandise going forward, hence why he clearly still holds a grudge. He's clearly got the money to pay whatever fine comes of this, so while Nike did win the legal battle, Leonard appears intent on winning the war.