News
Katie Enloe, wife of SMU men's golf coach Jason Enloe and sister-in-law to PGA Tour pro Hunter Mahan, loses battle with leukemia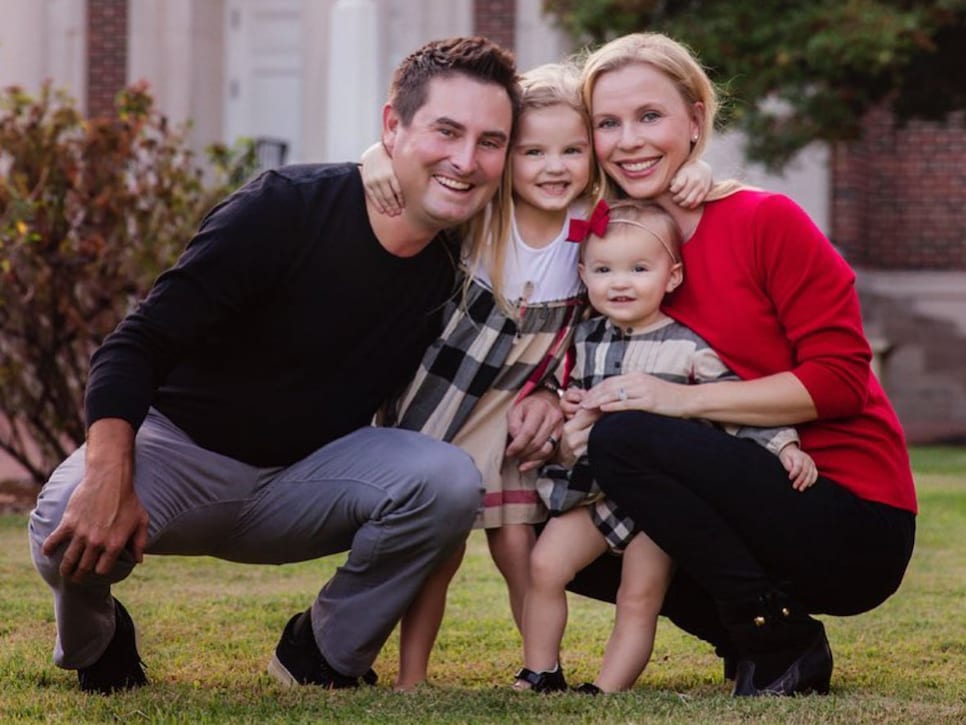 Players competing at last week's Quicken Loans National outside Washington D.C. worn orange ribbons in support of Katie Enloe and her battle with leukemia. But the golf world got sad news on Tuesday that the wife of SMU men's golf coach Jason Enloe and sister-in-law of PGA Tour winner Hunter Mahan had died, leaving behind many loved ones, including two young daughters.
"My girls, my family are devastated right now but believe in the good Lord that he will provide us all with peace and happiness in the future," Jason Enloe wrote on Instagram. "I sincerely have appreciated the notes, phone calls and generous gestures during the last 6 months. God has a plan, and we must trust in him that Katie is in heaven and will guide all of us as we continue our journey on Earth."
Katie Enloe was diagnosed with leukemia in January. She appeared to be doing well after initial treatments, as doctors lined up a bone-marrow donor and began preparation for a transplant later this year. But the disease progressed rapidly, spreading to her brain and spinal cord.
In recent weeks, the Enloe family had raised more than $100,000 via a YouCaring page to help with medical costs. It was there, however, that the family revealed last week the doctors' recommendation that Katie return home to Dallas after being treated at MD Anderson Cancer Center in Houston.
Visitation is set for July 5 with a funeral service scheduled for July 6 at Park Cities Baptist Church in Dallas.
The family has asked that in honor of Katie those who "knew and loved her" consider becoming a bone marrow donor through the organization Be The Match. More information can be found at bethematch.org.