News
Why players are wearing orange ribbons at the Quicken Loans National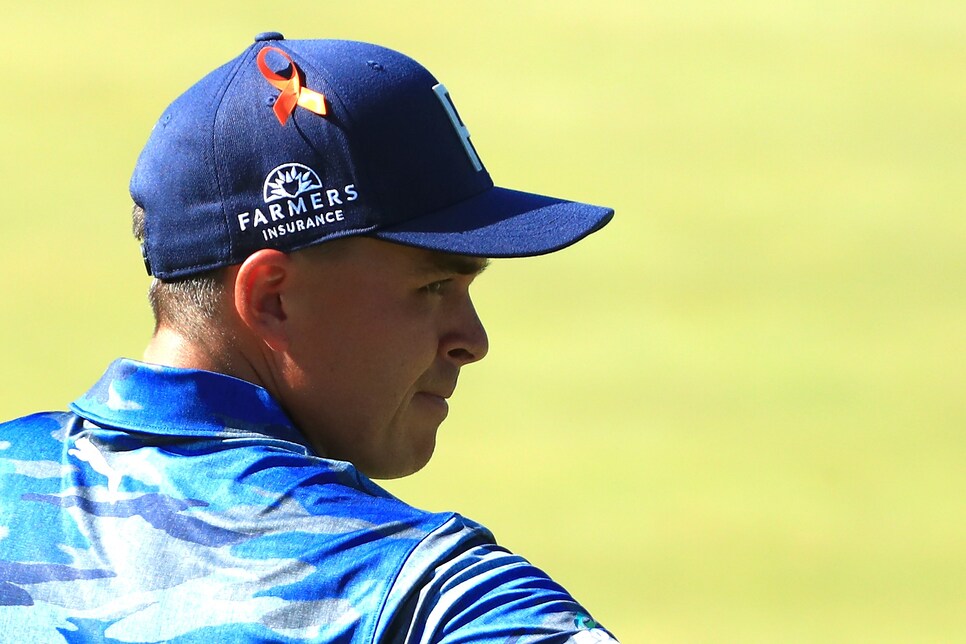 Hunter Mahan was expected to be in the field at the Quicken Loans National this week. However, the six-time PGA Tour winner dropped out of the TPC Potomac event due to a family issue.
Mahan's sister-in-law, Katie Enloe, has been battling leukemia since January, but was sent home from the hospital to spend her final days with family. Katie is married to SMU golf coach Jason Enloe, who is also a former Web.com Tour player.
"It is time for our warrior Katie to rest easy and spend time with family. On Friday, her 3 beloved doctors that have cared for her throughout this process, all together recommended that Katie return home to Dallas," read an Instagram feed providing updates on her fight. "Her mind, body, & spirit have fought long & hard, & these doctors have provided their best possible treatment plans.... but this leukemia continues to come back bigger & stronger. Katie will now spend her last days at home, with her girls, her husband, & her family by her side."
In support of Enloe, PGA Tour players are wearing orange ribbons at TPC Potomac this week. Enloe is suffering from the same leukemia that professional golfer Jarrod Lyle is battling. According to the PGA Tour, Lyle recently lost his vision, a condition that may be irreversible.