News
Winning Never Gets Old For Webb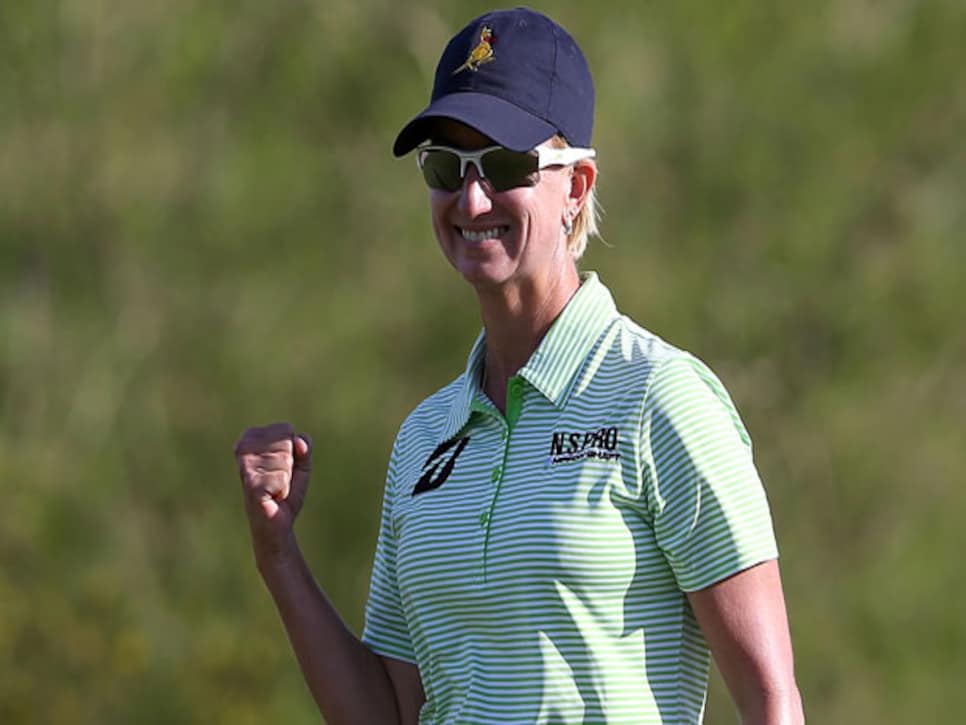 Two years ago, after pulling to within one stroke of the third-round lead of the Wegmans LPGA Championship, Karrie Webb was asked the age question. Instead of giving the diplomatic answer, Webb pushed back hard. "When Phil Mickelson was 37, do you think people were asking him that?" she said, pointing out that her competitive drive was equal to Mickelson or Tiger Woods.
In other words, why should it be any different because she is a woman? Truth is, with majors (Kraft Nabisco Championship or the Masters) imminent, Woods or Mickelson would take Webb's start in her season over theirs.
At 39, with 41 career victories including two this year, Webb has reminded everyone not only of her greatness, but also her staying power. With rival Annika Sorenstam out of the game for five years to have a family, with the combined age of Lydia Ko and Jessica Korda not equaling hers, Webb heads into Mission Hills playing some of the best golf of her 19-year LPGA career.
"I don't really see it as rewriting anything." Webb said when we caught up after her third-round 67 in the Kia Classic. "People's history of the LPGA just goes back a couple years."
Webb, who broke in on tour in 1996, a year before Ko was born, has a broader sense of history. She recited how Juli Inkster won two majors just before her 40th birthday, and two more in her 40s. She pointed out Meg Mallon won the U.S. Women's Open at 41, but that was a decade ago.
"I've been on tour while that's happened," Webb said. "I don't know why a big fuss is being made of me being 39 and playing good golf. I feel like I've got good golf left in me, and the ball doesn't know how old I am."
Webb is proudest of bouncing back from a final-round 74 that cost her a win at the HSBC Women's Champions in Singapore. Like the scene at the Wegmans, she bristled when asked if that loss hurt more at 39 than 29, and responded with a finalround 63 to win the JTBC Founders Cup.
"Every year you get older, you appreciate more the things you did when you were younger," she admitted. "I think at the time, I was playing really well and winning six or seven times a year," she said. "That person, that kid, would have said that they were appreciating what was going on, but I can tell you that I didn't."
That person, that kid, has now gone seven years without a major championship, the last of seven coming at the Kraft Nabisco in 2006. When she won that year, Webb called her hole-out eagle from 116 yards at the 72nd hole the greatest shot of her career. Her playoff victory over Lorena Ochoa, after coming from seven shots back, turned her career "back into the positive."
What started this latest renaisssance was Webb's victory in February at the Women's Australian Open at Victoria GC. With her parents in attendance, she shot a final-round 68 to come from five back to win by a shot. She was six back going into the final round of the Founders, just as she was in the 2011 Founders. Notice a theme?
With Karrie Webb, it's never too late.