The Loop
Kansas Jayhawks fan lets stranger into his grandma's old house to watch the end of Elite Eight game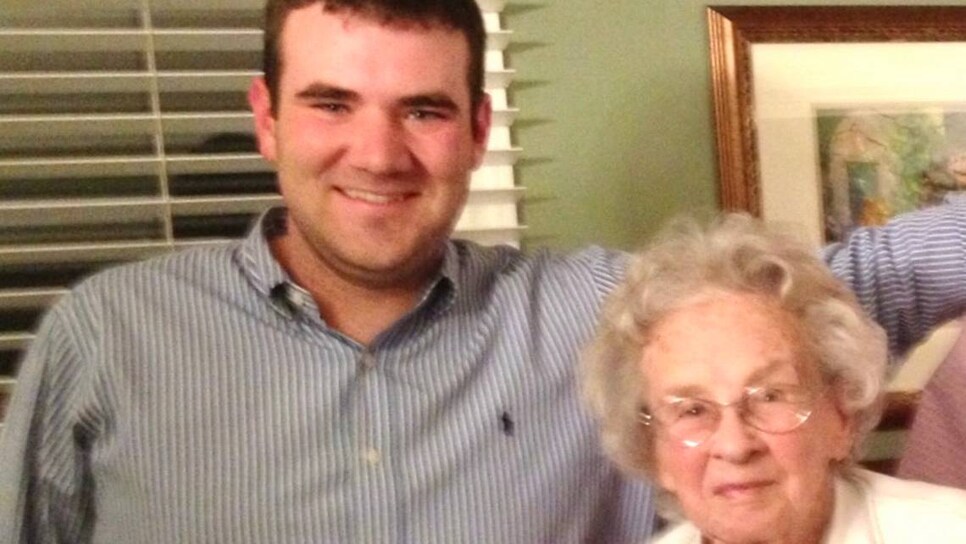 Sports, man. Yes, it's crazy to explain that a random man would be compelled to show up at his grandma's old house, not knowing the current owner, because in his head, it's overtime and he needs to help his Kansas Jayhawks over the top against Duke. And yet it's even crazier when you read that the current owner of the house, another huge Kansas fan, would actually let the first random guy into his house, to watch the remainder of the game.
This is an apparent real story. In 2018. And it can be perhaps only be explained by saying that sports makes people do extremely weird, unexplainable things.
KansasCity.com has the story about Jeff Shull, who apparently drove past his grandma's house on the way to his in-laws place to watch the Kansas/Duke Elite Eight game last weekend. According to the story, Shull said he considered stopping the car when seeing the current owner of the house, Andy Schwartz, dressed like the biggest Kansas fan you can imagine.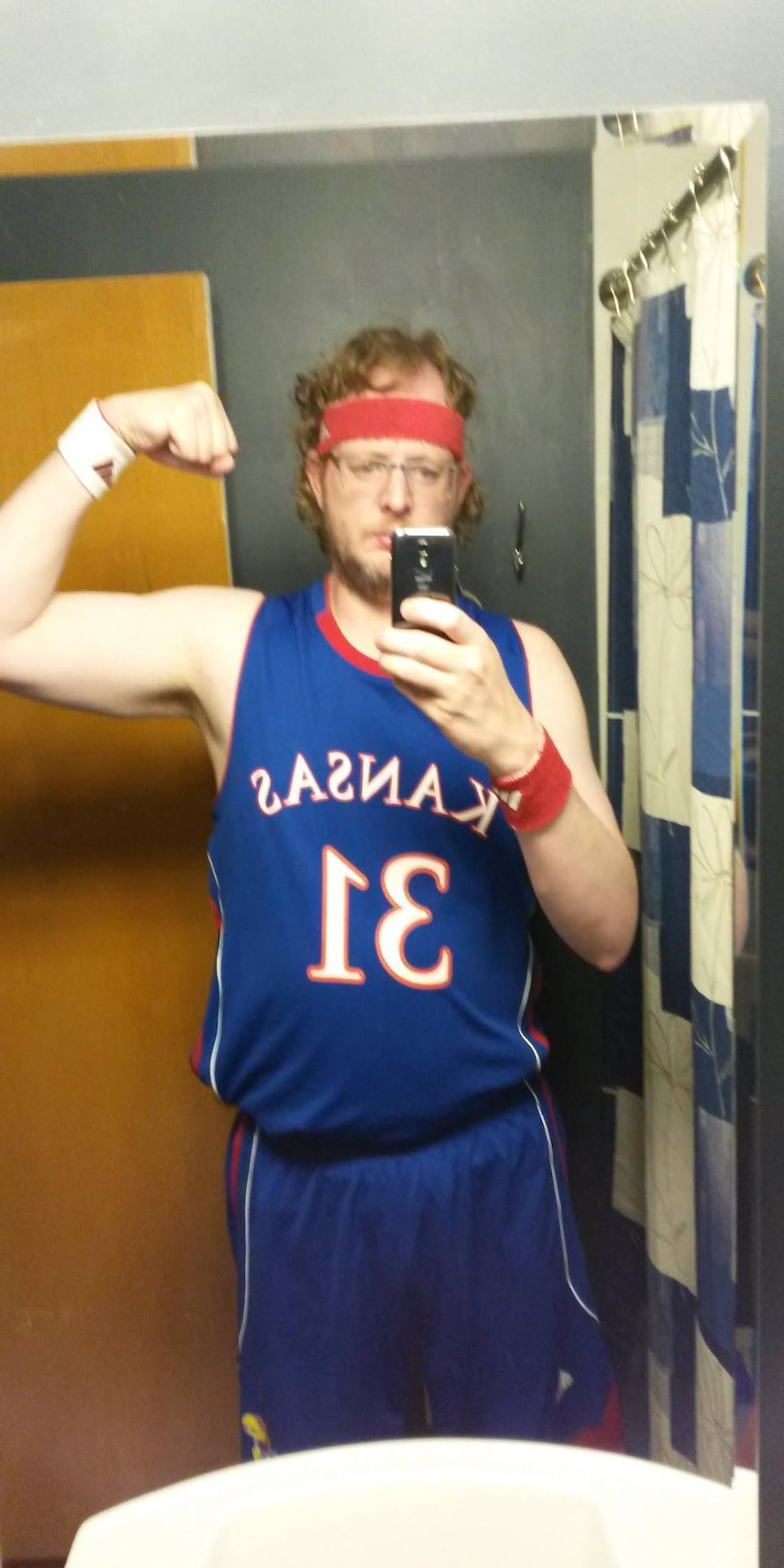 (Photo courtesy of KansasCity.com)
For anyone who's big enough of a basketball fan to remember Scot Pollard, you'll appreciate the nod to the journeyman.
So Shull had the thought in mind all game—and when the game went into overtime—he grabbed some beers, got the OK from his wife (somehow?) and drove over to the house. Extraordinarily, Schwartz opened up his house to a stranger, and watched the five minutes of overtime with someone he had never met.
Great stuff by KC.com's Sam Mellinger digging into the details of what makes this such a true sports fans' tale. We're going to chalk this up to being in the Midwest. People are just straight up nicer.
I can somewhat relate to Shull, having grown up a three-minute walk from my grandparents' house, where they lived for 55+ years, I have so many memories watching New York Yankees' World Series and playoff games in their den. I wouldn't think of asking to watch the last inning of a playoff game with the random new owners of this house.
This is Northern New Jersey, not Overland Park, Kansas. People are way less nice. No way those new owners would let me come watch the game for superstitious reasons.