News & Tours
Kamaiu Johnson, the inspiring tale whose tour debut was derailed by COVID, given sponsor's exemption at Honda Classic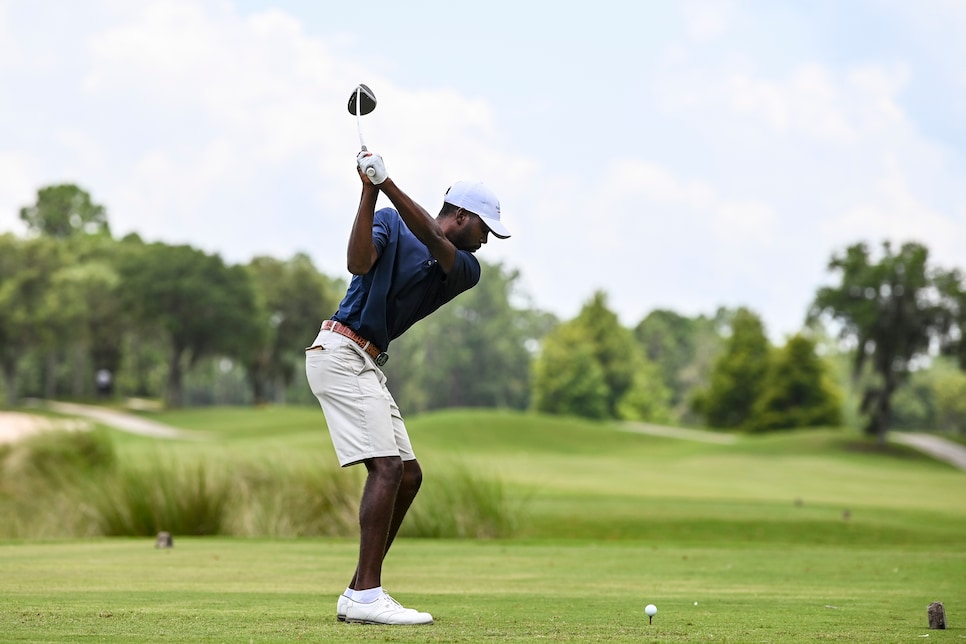 Kamaiu Johnson's PGA Tour debut was derailed this week at Torrey Pines after testing positive for COVID-19. That dream received a lifeline Thursday.
Officials with the Honda Classic announced that Johnson, a standout on the Advocates Professional Golf Association, has been granted one of their sponsor's exemptions.
"As I said when I first learned that I would be forced to withdraw, a fork in the road often has an interesting way of leading to new opportunities," Johnson said. "It was beyond disappointing not to be able to play at the Farmers Insurance Open after all of the support that Farmers has shown me and the APGA Tour. Now, to find out that I will still have a chance to fulfill my dream of playing on the PGA Tour is almost overwhelming. I'm so thankful for Honda and the team at the Honda Classic for taking a challenging situation and turning it into a blessing."
Johnson's inspiring tale has made the rounds this week. As our Tod Leonard noted in a profile, Johnson came from a difficult upbringing in Tallahassee, Fla., and was an eighth-grade dropout when Jan Auger, GM at Haliman Golf Course, discovered him swinging a stick next to the course in 2007. She invited him to hit balls on the range, where he fell in love with the game, and has been working toward playing on the PGA Tour ever since. Johnson has been competing on the APGA, which provides playing opportunities for minorities, and in 2020 won the circuit's Tour Championship.
That victory caught the attention of Farmers Insurance President and CEO Jeff Dailey, who facilitated an exemption for Johnson into the Farmers Insurance Open while also offering sponsorship backing for Johnson's fledgling career. After Johnson's story was cut short this week, the team at the Honda Classic was compelled to step in.
"Our tournament director Andrew George and I were familiar with Kamaiu from his attempts to qualify for the Honda last year," said tournament director Ken Kennerly. "When we heard what happened to him at Farmers this week, we felt strongly that we wanted to give him a chance to play at the Honda Classic. We feel it is important to support the advancement of golfers from our home state."
The Honda Classic begins March 18.