News
Justin Thomas says it's hard to keep "killer instinct" without fans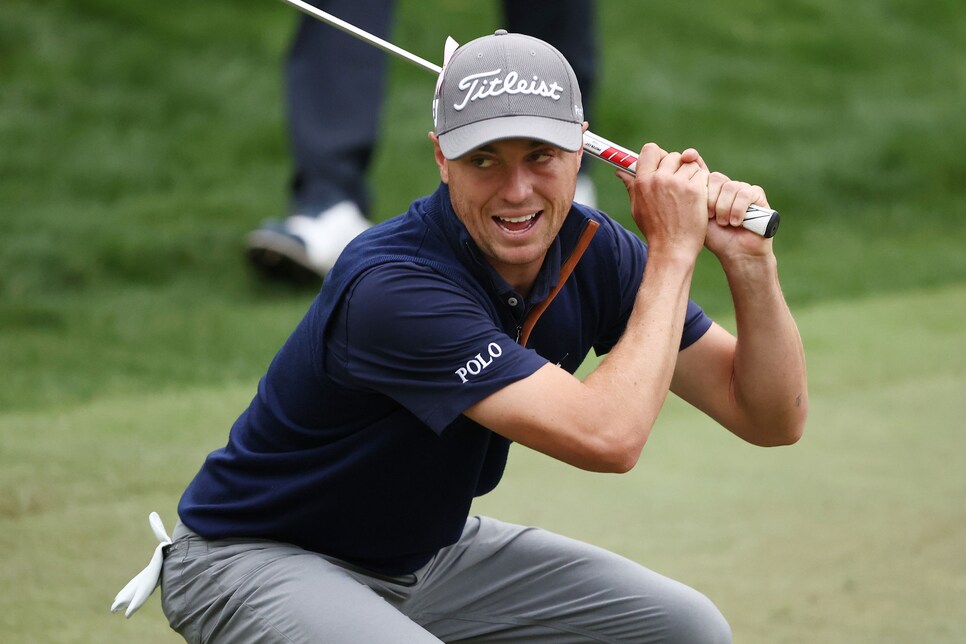 For the third time in 2020 and second instance since the tour's pandemic restart Justin Thomas failed to convert a 54-hole lead into a win, his final-round 69 coming up a stroke short of Patrick Cantlay at the Zozo Championship. Granted, it's not like Thomas has been in the wilderness; in the past calendar year the 27-year-old has three wins and 12 top-10s in 21 starts. It's also unfair to say he's struggling to close, as he ranked seventh in final-round scoring last season.
Conversely, the former PGA champ has been one of the more outspoken players over the past five months on the effects of playing without fans, saying the majors didn't feel like majors and that he's struggled with his adrenaline playing without galleries. Following an adventurous back nine at Sherwood Sunday, Thomas conceded the lack of fans continues to throw him curve balls.
"I've got to find a way to kind of just stay a little bit more focused out there," Thomas said. "It's crazy, but sometimes it's hard to just kind of keep the killer instinct and stay in the zone when it's as quiet as it is out there."
To be clear, Thomas was not using the quiet confines as the sole excuse. "You could say a lot of things," Thomas said when asked about why he wasn't able to convert a 54-hole lead for the ninth time in 14 career tries. "Making one birdie my last 12 holes out here, shooting even par on the back nine, playing the par 5s one under, you can name a lot of things."
Nevertheless, it's also clear that Thomas enjoys being the man in the arena, and with that arena empty (at least on property), Thomas hasn't been able to fully recalibrate his approach.
"It's tough, but we're all dealing with it and I just have to find a little bit better way with how to cope with that here in the next couple weeks because I've got a huge event on a course that I love," Thomas said.
That would be Augusta National, which is hosting the Masters begin on Nov. 12. Though the green jacket will be awarded this year without patrons present, there is some hope for Thomas on the spectator front. Starting this week at the Bermuda Championship, the PGA Tour is allowing a limited number of fans to return.