PGA Tour
Justin Thomas has a very good reason for walking around with a pair of sunglasses this week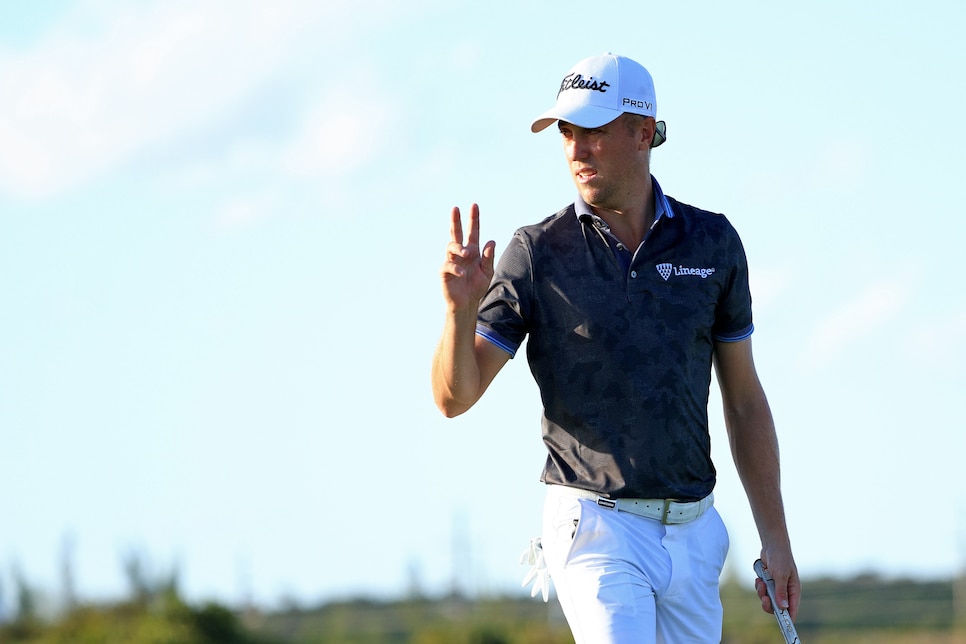 Justin Thomas had a pair of sunglasses in hand during Thursday's opening round of the Hero World Challenge—or, rather, in hat. The 14-time PGA Tour winner played with the extra set of lenses tucked under the back of his cap in the Bahamas, often pulling them out in between shots. And he provided the sensible reason why following his round.
While golfers use the off-season to retool, Thomas took the opportunity to improve his vision. The 28-year-old underwent LASIK surgery less than two weeks ago.
"Yeah, I've been wanting to do it for a while and it finally just worked out with the schedule to get it done," Thomas told reporters after his round. "That's why I keep walking around with the sunglasses. I don't wear those too often, just trying to protect the eyes. Yeah, it was nice to get that done a week and a half ago and try to put it to the test here this week."
They certainly passed the initial exam with flying colors as Thomas posted a five-under-par 67 to place himself one shot off the Day 1 lead. He poured in eight birdies, including a 30-footer on No. 16.
Thomas wasn't pleased with the closing double bogey he made after getting to seven under, but overall, he was happy with how he played. And with how his improved set of peepers performed.
"They look terrible, but they feel fine," Thomas said. "They're just a little dry."
He also tweeted this Thursday night:
If he keeps this type of play up, the sunglasses might just be a keeper.