Suncare
Inspired by skin cancer scare, Justin Thomas launches his own sunscreen line, WearSPF
*All products featured on Golf Digest are independently selected by our editors. However, when you buy something through our retail links, we may earn an affiliate commission.*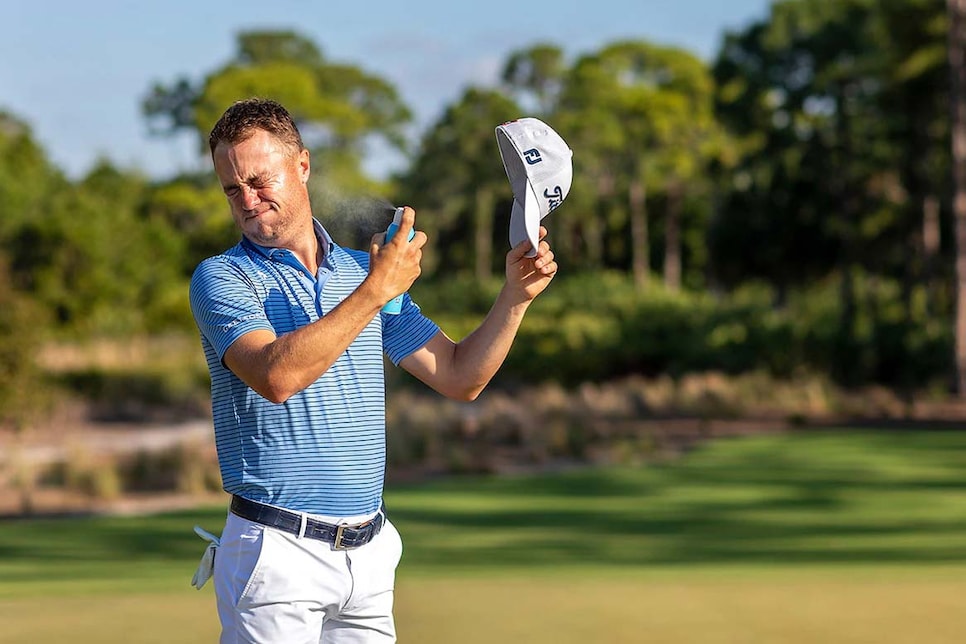 In 2019, Justin Thomas had a wake-up call: a routine check-up with his dermatologist revealed that a mole on the major champion's left leg showed early signs of melanoma, a form of skin cancer. At the time, Thomas shared a photograph of his large post-surgery scar on Instagram, urging his followers to schedule a visit with their doctors before it's too late. Luckily, Thomas caught the growth in time for it to be surgically removed with no future risk, but the incident stuck with him.
RELATED: How to stock your golf bag to prepare for any situation on the course
Everyone should make sun protection a priority in their daily lives, but especially golfers. Hours upon hours of exposure to harmful rays on the course can do serious damage to your skin, and it's important to start taking sunscreen applications seriously at a young age. To spread this message and help golfers of all ages avoid the potential for a similar scare, Thomas has created his very own suncare line called WearSPF.
"As a young athlete, I wish I had known to wear sunscreen all the time," said Thomas. "I was lucky, we caught it early. Now I apply WearSPF and reapply every 2 hours. Y'all know I love competing but none of us can compete with the sun. It's the sun!"
While developing the brand, Thomas worked with veteran consumer goods managers to design products that fit golfers' needs. The suncare line includes a spray sunscreen , a mineral-based lotion, a sunscreen stick, a lip balm and an after sun cleanser. Each of the sun protection products are water-resistant, include 30-50 broad spectrum SPF, and come in compact packaging.
The brand recommends that users reapply WearSPF every 80 minutes, as well as after swimming, sweating, or towel drying. To encourage users to cover all corners of their exposed skin with sun protection, the brand offers all different forms of sunscreens. While golfers may prefer spray sunscreens for ease of application, it's important to not forget certain areas of the body, like the backs of your ears, which may be neglected with a quick spritz.
Thomas' sun care line can be purchased on wearspf.com, and will become available in golf pro shops and on Amazon later this month.