PGA Tour
The Justin Thomas Ryder Cup rehabilitation tour is off to a fantastic start at the Fortinet Championship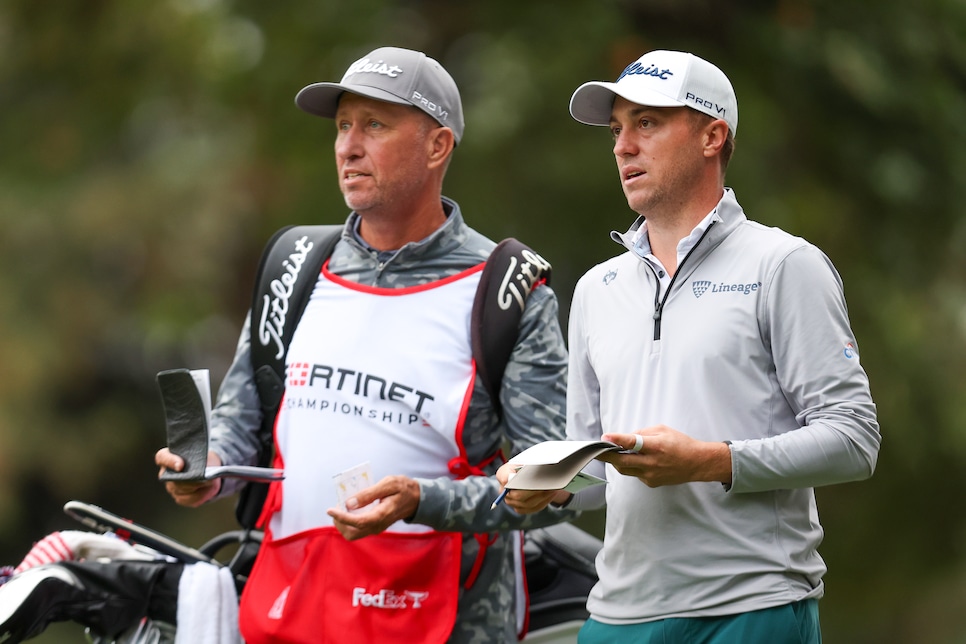 After what Justin Thomas described on Wednesday as being a "brutal" couple months leading into the U.S. Ryder Cup team being finalized, the two-time major champ can sleep even easier on Friday night. So can Zach Johnson.
The American captain has faced plenty of questions about this particular personnel choice heading into the biennial event in Rome in a couple weeks. But his 12th man answered a lot of those during the first two rounds of the Fortinet Championship.
Following an opening 69, Thomas fired a second-round 67 to move to eight under and into the top five at the end of Friday's morning wave. That included a pair of closing birdies that gave him a score more representative of how he hit the ball all day.
"Yeah, I played well, I played really solid, I drove the ball well, felt like I gave myself a lot of chances, felt like a lot of like 12- to 20-footers," Thomas told reporters after his round. "It was nice to make those putts on the last two holes because I felt like I would have been a little for walking off for how I played. Again, that's why I stay patient, just kind of stay in it and was able to have a nice—birdied those last two to salvage a good round."
The 30-year-old Thomas is coming off the first PGA Tour season in which he didn't qualify for the FedEx Cup, although this was also the first season the cutoff came at 70 instead of 125. The 15-time PGA Tour winner doesn't have a victory since the 2022 PGA Championship and only has one top 10 since March. But after finishing as the postseason bubble boy, Thomas added the Fortinet Championship to his schedule as he tries to play—and practice—his way out of a yearlong slump ahead of a third career Ryder Cup appearance. So far, so good.
Thomas was especially pleased with his play off the tee, which he attributed to a 10-minute afternoon range session on Thursday—as well as a new, longer driver he put in his bag three weeks ago.
"If I drive it like I did today," Thomas said, "I'll use it for the rest of my career."
For now, Captain Johnson and the rest of the U.S. team are just worried about how he wields the club in Rome at the end of the month.
In the meantime, Thomas and everyone else are looking up at another American at the top of the leaderboard right now in Napa. And Thomas didn't have to look far considering he played the first two rounds with Sahith Theegala, whose 64 moved him to 12 under through 36 holes.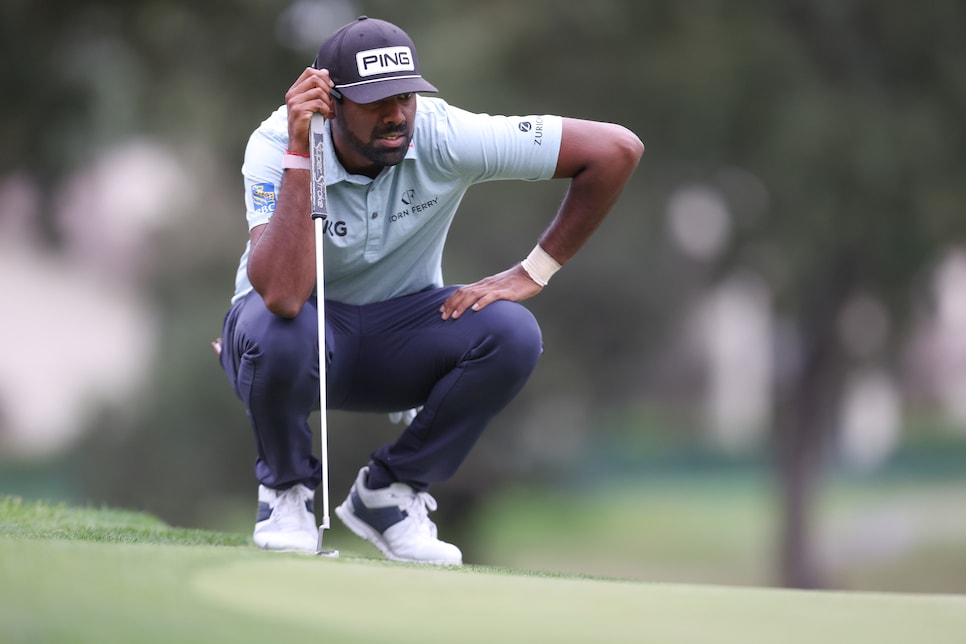 Unlike Thomas, the 25-year-old Theegala wasn't happy with his driving. But he still managed to make seven birdies and an eagle in his round.
"I got really fortunate, I got a couple really nice breaks, specifically on 4 and 6," Theegala said. "I had really nice lies in the rough, or nice lie in the rough on 4, able to hit that on the green. I had like a perfect little alley through the trees on 6 and knocked that close. Definitely a bonus when those drives probably should result in some sort of tough par look, but I had two good birdie looks there."
Theegala doesn't have as much to play for this week as most of the field, which mostly includes golfers trying to earn their PGA Tour cards for next season in this new fall format. But after being a bubble boy in his own right—missing out on the Tour Championship by one spot—he was ready to get back out there.
"I'm such an addict, it's tough for me to sit around and do nothing, too," said Theegala, who is still in search of his maiden PGA Tour win. "I felt like three weeks was ample break. I was fired up missing East Lake by one, so just kind of wanted to play a tournament ASAP."
After two good rounds at Silverado, Theegala—and Thomas—will be fired up for a late tee time on Saturday as well.