Takeaway Checkpoint
'I hate that!': Why perfectionist Justin Thomas can't stand making this golf swing mistake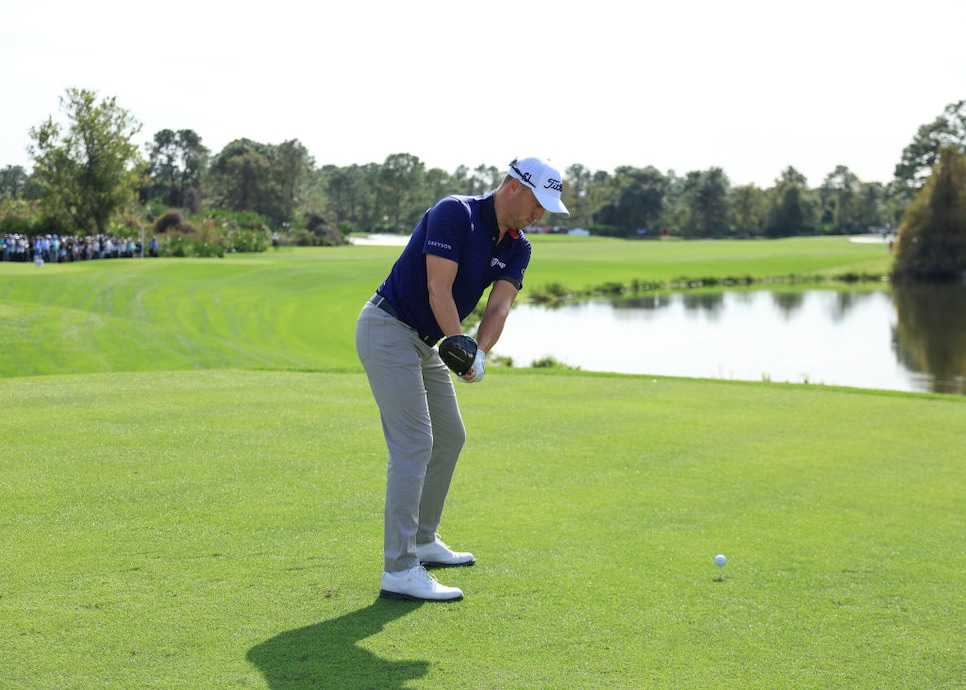 If you're reading this on Golf Digest's website, there's a good chance you know who won the PGA Championship last year (spoiler alert: Justin Thomas). You know what the Masters is, how pars and birdies work, and the difference between the Opens.
We were treated to a few of those during the first episode of the series, but my personal favorite was when JT was on the range at Medalist in the weeks before the PGA Championship.
Thomas is hitting golf balls with his father and swing coach, Mike, recording his swing. At one point he takes a look at his swing looks and, unhappy at how his takeaway looks, doesn't hide his displeasure with what he sees.
"I hate that," Thomas says, with one other word between, before jumping onto the range and continuing to practice.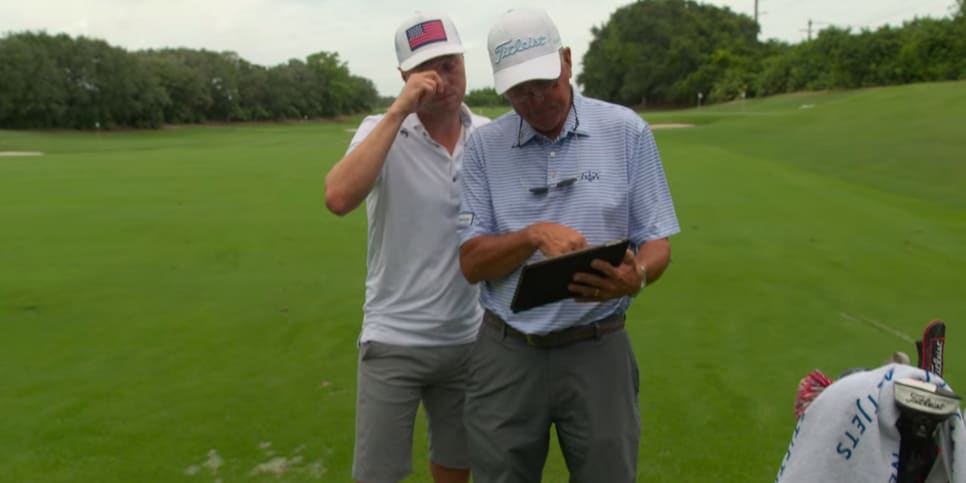 It's a relatable moment from JT that shows what a driven competitor and hard-working perfectionist the two-time major winner is. It's also something the rest of us can learn from.
The move JT's looking at—and displeased with—is his takeaway move. In the clip, JT notices that his hands are moving out outside, and sucking the clubhead inside. The reason JT is so particularly unhappy at this seemingly tiny detail is because he considered this position a key checkpoint in his golf swing.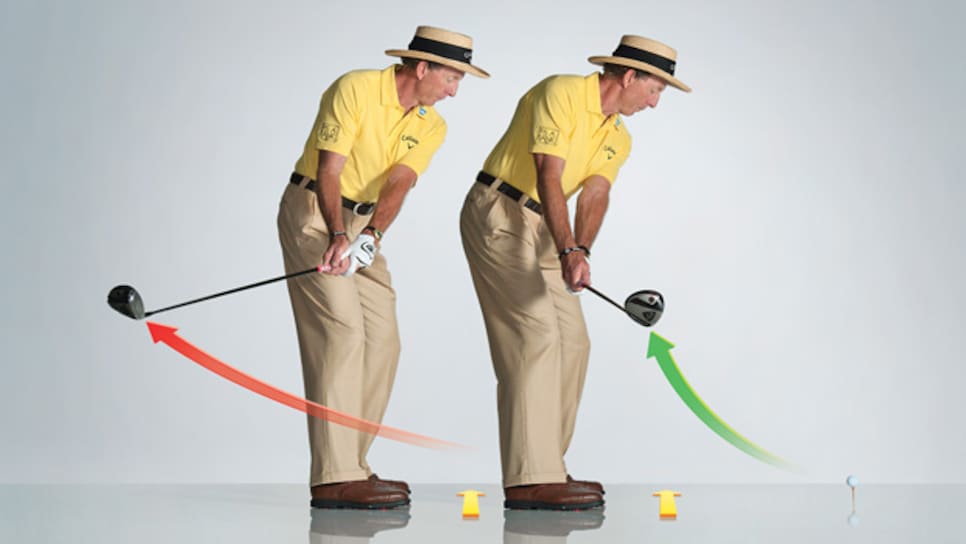 I've actually asked him about it, and he says that when the clubhead gets inside, it also tends to get across the line. It can lead to shots going in both directions.
"It the clubhead ever gets behind my hands, I'm toast," he says.
JT is, of course, picking at the tiny details that the rest of us wouldn't notice. But that's the kind of thing that makes pros so good. The way he does this is to do a takeaway rehersal before he makes his swing, where he checks for three things:
"My arms are stretched in front of me."

"The clubhead is in line with my hands."

"The toe of the club is pointing toward the sky."
And when he does that, it leaves his swing in prime position, capable of hitting all the shots—and winning major championships to prove it.
Catch our podcast review of Episode 1 of Netflix's "Full Swing" series about Justin Thomas