News
Justin Thomas is on such a roll that even Shinnecock was a breeze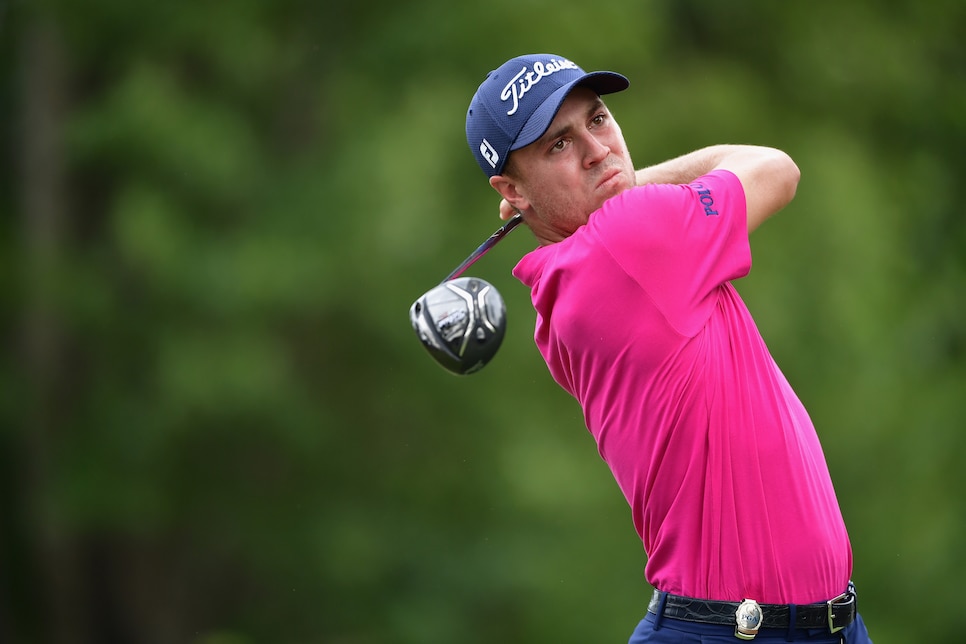 OLD WESTBURY, N.Y — There are hard courses, there are absolute bulls, and there is Shinnecock Hills. One of the five founding USGA clubs, the Southampton venue is consistently ranked as one of the toughest tracks by Golf Digest panelists. It's an opinion evidenced in past U.S. Open scores at Shinnecock, with just two players breaking par in the championship's last visit. If a player wants to test their mettle, there's no better examination in the country.
The Player of the Year favorite, speaking with the media at Glen Oaks Club on Wednesday ahead of the Northern Trust, mentioned that he and Rickie Fowler visited Shinnecock, home of next year's Open, over the weekend. To say they tamed the beast would be putting it lightly.
"It was soft and slow. Rickie and I played it and we both shot the easiest 65s ever," Thomas said. "I'm almost like upset that I did that because I know it's going to be so impossible next year."
"Easiest 65s ever." Those crackling sounds you just heard were dozens of Shinnecock members choking on their prime-rib lunch.
"But you could see where they are going to narrow the fairways down," the PGA champ continued. "I mean, the greens are going to be like (a table top). It's going to be quite the test."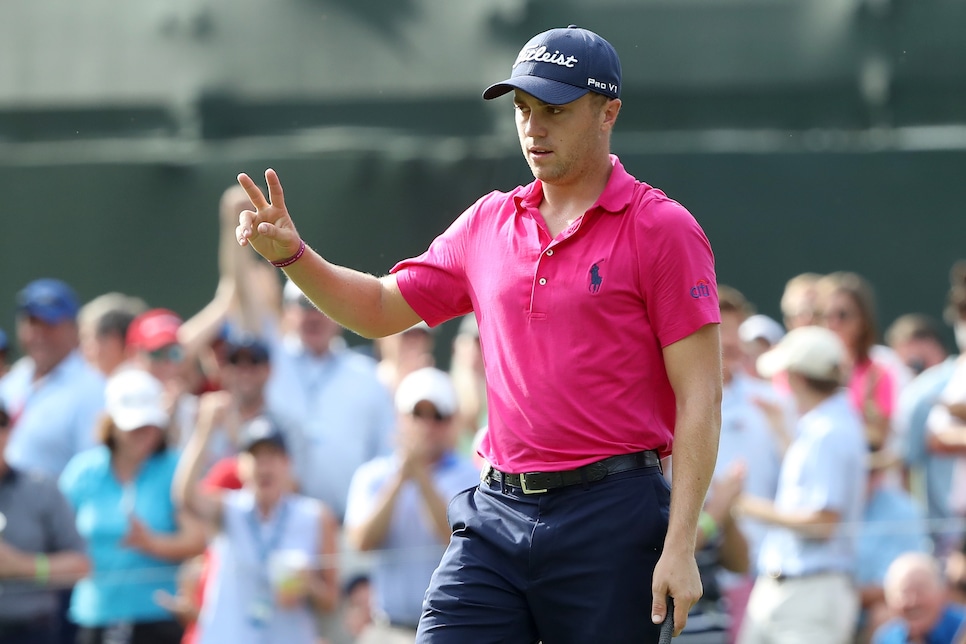 The 24-year-old also said he talked with USGA executive director Mike Davis, warning him not to get over-the-top with the setup.
"I just said, look, you have to be careful," Thomas said. "It's one of those courses you don't need to do very much to it for it to be a U.S. Open course. It's long. It has the slope...Yeah, it could be interesting."
In one sense, the USGA should be wary of the layout, especially after Shinnecock's last championship was draped in controversy over its ridiculous conditions. Conversely, after Brooks Koepka tied the U.S. Open scoring record -- coupled with JT and Rickie lighting Shinnecock on fire -- the governing body could be out for blood.
Of course, if Thomas carries over his dominance to 2018, putting pins in bunkers won't be enough to slow this cat down.