Players Championship
Here's why Justin Thomas just compared himself to an iPod nano (!)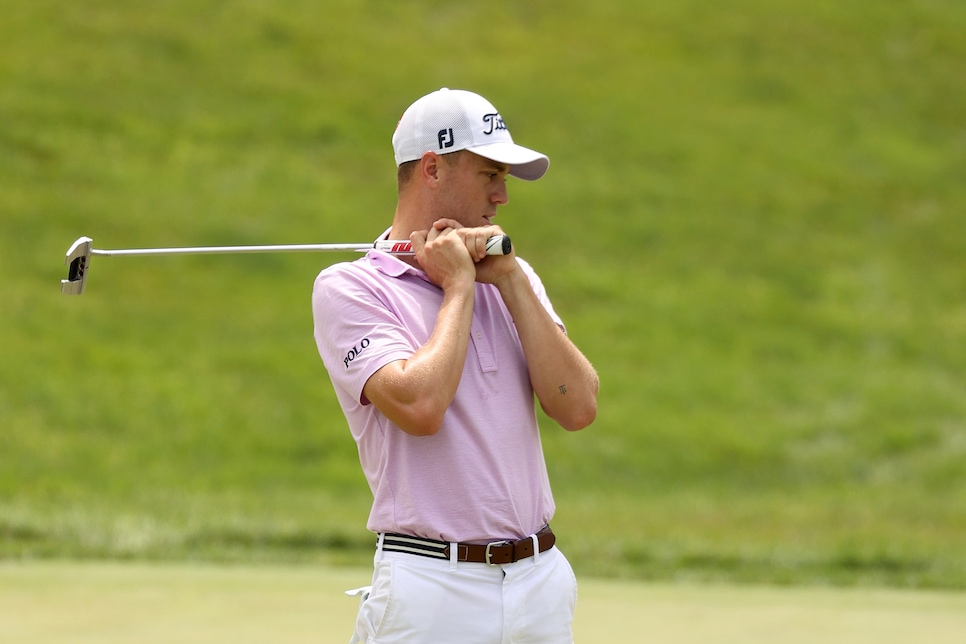 PONTE VEDRA BEACH — The first edition of the iPod nano dropped on Sept. 7, 2005. (Gen Zers: you'll have to Google it). Justin Thomas was 12 years old then, perhaps a bit young for a cell phone, but prime age for an MP3 player without Internet access.
The nano had 2GB of memory; the cheapest iPhone 12 has 64 GB of memory. And the nano had an ultra-small screen, comically so compared to today's iPhones, so the easiest way to use it was to simply press a button and shuffle the songs. It was discontinued on July 27, 2017, roughly two weeks before he won his first and only major championship.
What does this have anything to do with Justin Thomas? Or this week's Players Championship? Or golf in general?
Stick with us here. Speaking ahead of the Players on Tuesday, the world No. 3 was asked about his turbulent start to 2021. A refresher: in the first event of the year, he uttered a homophobic slur and was subsequently dropped by his longtime clothing sponsor. A few weeks later, while in contention at the Waste Management Phoenix Open, he lost his grandfather, with whom he was extremely close. He (understandably) played poorly that day, then looked completely out of sorts in shooting 77-73 to miss the cut at the Genesis Invitational by a million.
"I'm doing OK," Thomas said. "I have definitely been better. But at the same time it's a good opportunity for me to try to grow and learn and get stronger because of it. Yeah, I think it's kind of put a lot of things in perspective, into perspective, and unfortunately for my golf, it's taken a toll on that a little bit, and I haven't been and I'm not playing as well as I'd like. But I've been working and kind of tweaking things here and there, just trying to figure out kind of what's going on.
"You know, at the end of the day I'm like an iPod nano; I just keep shuffling."
In other words: he keeps on keepin' on, hoping to turn the page, put the distractions in the rearview mirror and get back to his winning ways. Thomas does not have a victory since the WGC-FedEx St. Jude Invitational last August, which was 14 events ago—hardly a slump, by any means, but Thomas has won twice each of the past three years and will be itching to get his hands on a trophy.
He bounced back from that disastrous week at Riviera with a solid T-15 at the WGC-Workday Championship at the Concession,
With a win this week, he'd become just the fourth player to have won the Players, a major, a World Golf Championship and a FedEx Cup title. He has made the cut in each of his five starts at TPC Sawgrass and does have one top-10 finish here, but that came back in 2016.
"I would like to say I tied for first last year," he joked, although he did receive the same check for his one-under 71 that Hideki Matsuyama did for his 63 when the tournament was called after one round as the COVID-pandemic came crashing down.
"It's great to be back. This is a great golf course, a great tournament. I went out yesterday and played yesterday, and it's the most pure I've ever seen the golf course. The greens are so fast, the fairways are so pristine, so I think it's going to be a great week."