News
Justin Thomas grinds out another win—and suggests there's more of that to come in 2018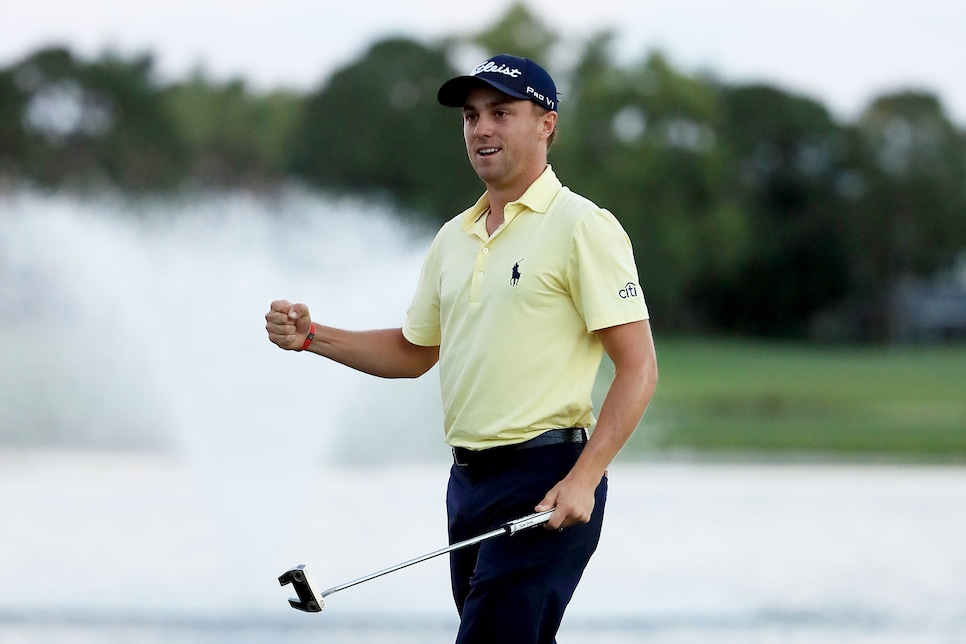 Photo By: Sam Greenwood/Getty Images
PALM BEACH GARDENS, Fla. — A season after winning five times and being named the PGA Tour player of the year, Justin Thomas might end up with an encore that's even better.
So far, he's off to a pretty good start.
Sunday at the Honda Classic, Thomas made two birdies over his final six holes, including one on the 18th, to force a playoff with Luke List. He then went on to claim the title with another birdie on the first hole of sudden death. The victory was his second of the 2017-'18 season, seventh in his last 31 starts and eighth of his pro career. It also moved Thomas to a career-best third on the Official World Golf Ranking and just ahead of good friend Jordan Spieth.
This one, though, stood out for its level of difficulty.
While Tiger Woods and most everyone else struggled with one of the toughest three-hole stretches in golf—the 15th through 17th at PGA National's Champion course—Thomas made nary a bogey on the Bear Trip the entire weekend, netting two birdies on Saturday and three clutch pars down the stretch on Sunday.
Then there was the par-5 18th.
After Thomas and List went shot-for-shot down the back nine on Sunday, List hammered a drive on the home hole, leaving himself a 4-iron in that he hit to the back of the green on the par 5. Thomas, meanwhile, found thick rough off the tee and was forced to lay up rather than take on the water. He nearly holed his wedge from 117 yards, then knocked in a two-footer to send it to overtime.
Playing the same hole again, it was Thomas who found the fairway and List who was in the rough to the right. Thomas hit 5-wood over the water to set up a two-putt birdie, while List tugged his layup into the gallery left before eventually missing a 17-footer for birdie.
"This was a hard win," Thomas said. "I tried to stay really patient out there."
At the end, though, pure emotion took over. When the final putt fell, Thomas let out a "F--- yeah!" loud enough to be heard on the CBS broadcast. He apologized for the outburst later, but the f-bomb was telling.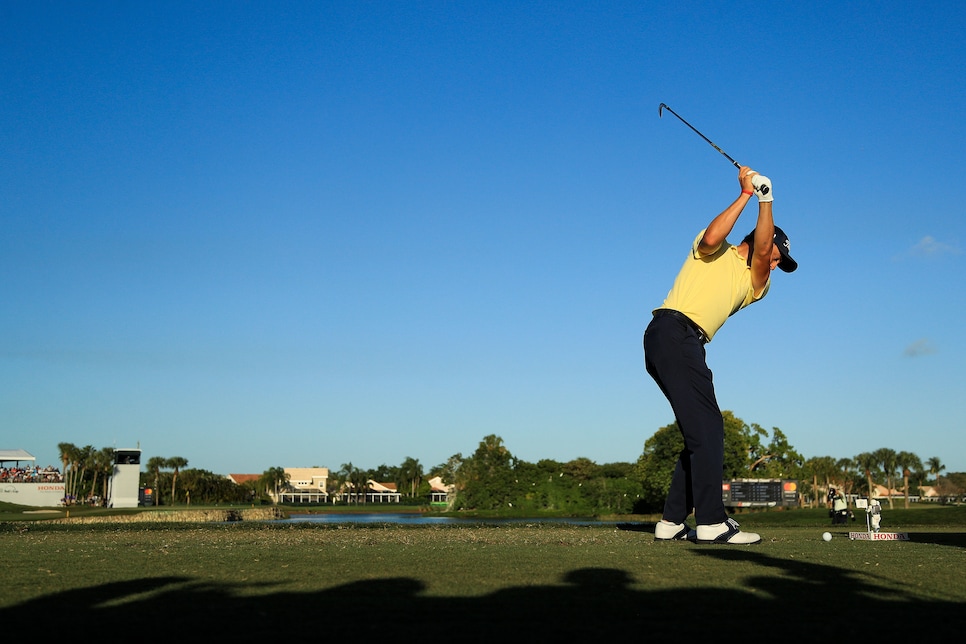 Mike Ehrmann/Getty Images
"Just something about this one," said Thomas, who closed with a two-under 68. "I was very calm and comfortable, kind of, those first 14 holes, and that's the first time I've had to play the Bear Trap in that much pressure, and it was pretty nerve-wracking. To get it done this week, you know, I was just very excited and it just was—it felt great to get it done."
The way Thomas is playing, he appears to be on the verge of another great year.
In 2017, he opened with back-to-back victories in Hawaii, shooting a 59 along the way. But he missed three of his next five cuts and in the middle of the summer missed three in a row before winning his first career major at the PGA Championship and adding another victory during the PGA Tour playoffs on his way to capturing the FedEx Cup.
Thomas didn't wait long to get going this season, either. He won the CJ Cup in South Korea in October, and in each of his three starts leading into the Honda Classic finished no worse than 17th.
Then came Sunday. It was the type of tough-as-nails performance that had been admittedly missing from Thomas' resume.
Does he think he's playing better than a year ago?
"Yeah, I do," Thomas said matter-of-factly. "I feel very confident in pretty much every part of my game right now. I just have really, really played well for a couple tournaments in a row now, which is great.
"I hit some great drives this week when I needed to. Hit some really, really good irons. I hit some great wedges. Had some great up-and-downs, and really made some great putts. So yeah, I feel like my game is in a very good spot at the moment."
It's hard to argue otherwise.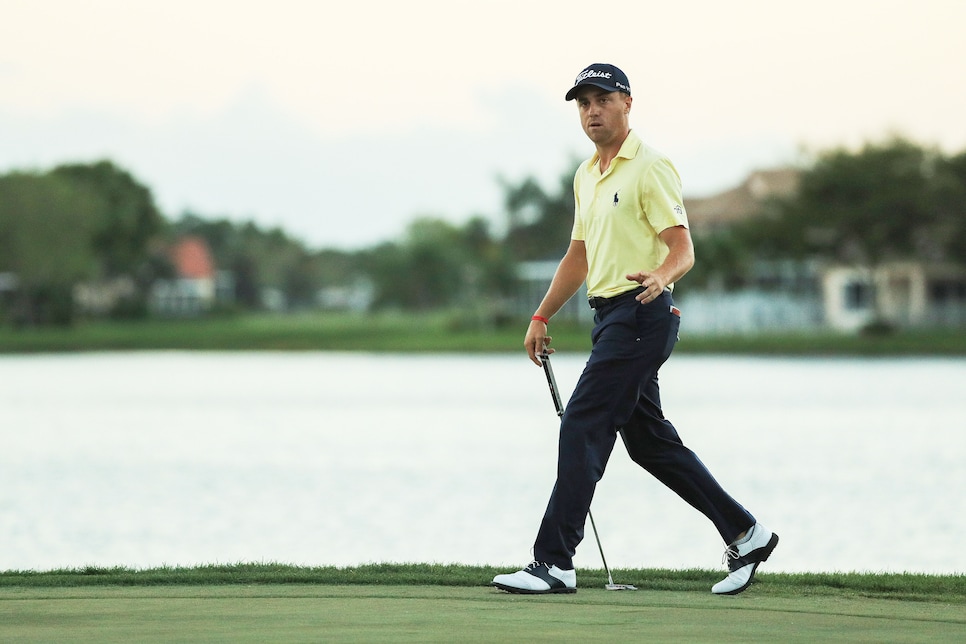 Mike Ehrmann/Getty Images