Random Daggers
Justin Thomas shares funny 'nightmare,' roasts Colt Knost in the process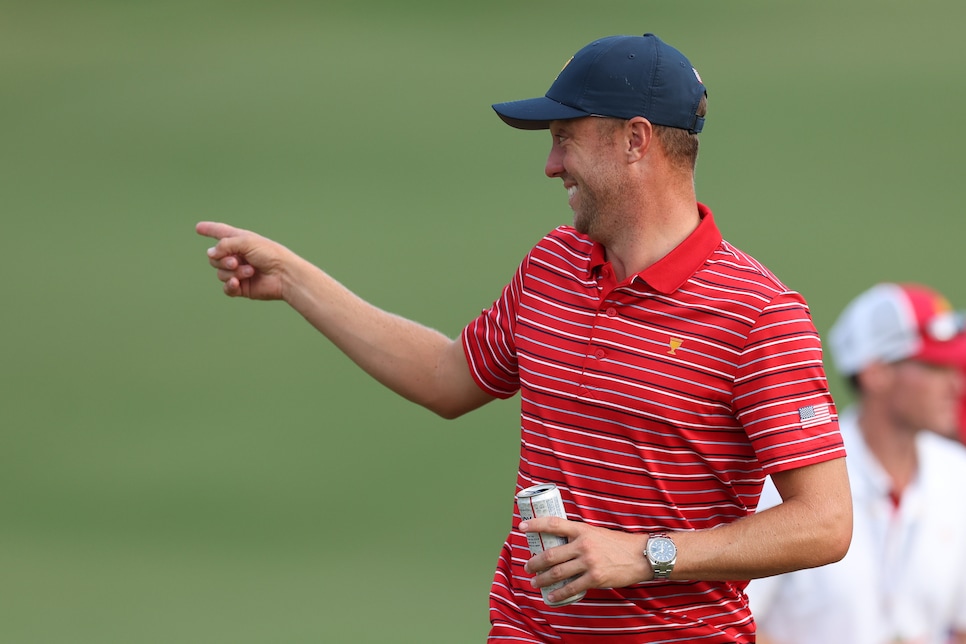 Halloween can be a scary time of year, and it turns out even Justin Thomas isn't immune to having nightmares. The PGA Tour star shared a detailed dream he had involving a zombie. Well, at least a former professional golfer come back to life.
Thomas revealed he dreamed about a crushing playoff defeat at the hands of Colt Knost. Of course, Knost is a retired player who now works as a golf analyst for CBS Sports. And apparently, the thought of losing a tournament to him was horrifying enough to share the nightmare—and dagger Colt into the grave in the process. Take it away, JT!
Wow, that is some dream. It must have felt so good to wake up realizing it's not true, and then remembering you have two Wanamaker Trophies in your house.
As for Knost, sadly, it's true he never won a PGA Tour title despite winning the 2007 U.S. Amateur. But he did have the perfect comeback to JT:
The moral of the story dream? You don't have to win on the PGA Tour to get into someone's head—or their wallet.