The Loop
Justin Thomas' big swing isn't the only thing worth copying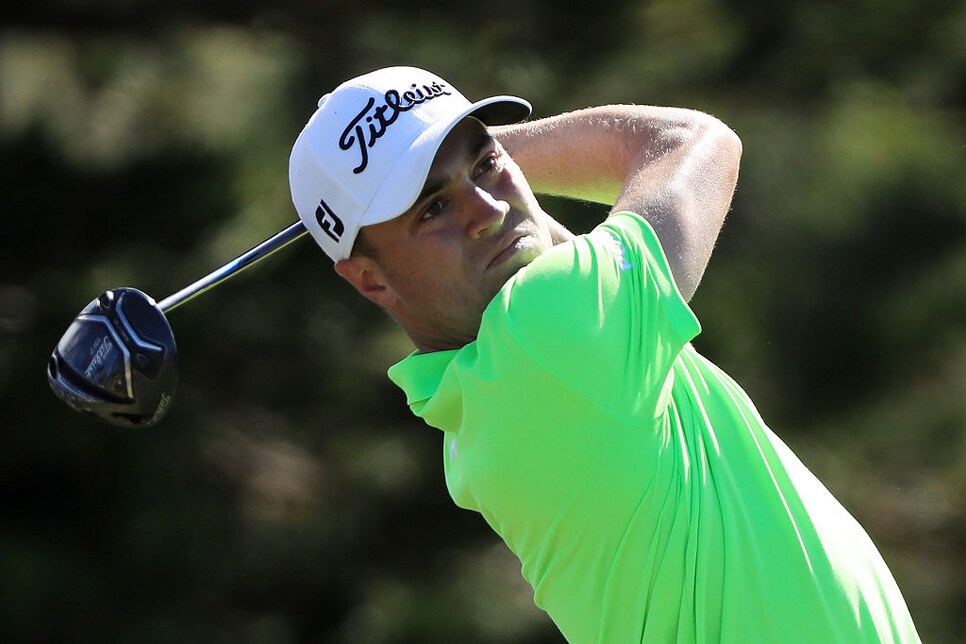 Justin Thomas does a lot of things right in his swing. You don't produce his kind of speed from a 5-foot-8, 145-pound frame without good technique and sequencing.
But it was what Thomas did before his crucial approach shot on the 17th hole Sunday at Kapalua that proved to be more of a differentiator than Thomas' big-league power.
Thomas was clinging to a one-shot lead after making double on 16. But instead of caving to the pressure, he embraced the moment. "On the telecast, you could hear the conversation between Justin and his caddie, and it was a perfect representation of the difference between elite players and weekend players," says Golf Digest Best Young Teacher Corey Lundberg, who is based at Altus Performance in Dallas. "In just moments, they collected a variety of subtle, but highly relavant contextual clues that would effect this critical shot--the wind, downhill lie, how the ball would react on the green, and the adrenaline he was feeling. They also referenced previous shots into the green and a previous shot hit earlier in the round under similar wind/slope conditions to better guide their action. They quickly interpreted these environmental and physiological factors and made a clear decision on how to proceed."
The result? Thomas stuffed it, and made the birdie that would separate him from Hideki Matsuyama.
"The ability to selectively pick up on these relevant factors and extract the most important information for how to adapt to the situation is an underrated and often ignored skill of professional players," says Lundberg. "It's one that recreational players need to pay attention to, because they can improve this skill much quicker than improvements that require wholesale changes to their golf swing. And it doesn't require any magical physical gifts, like Justin Thomas' clubhead speed."
That speed is always the first line of discussion when talking about Thomas' game, but Golf Digest Best Young Teacher Kiel Alderink that shouldn't overshadow what he does to get in position to produce that speed. "He can create speed at his size because he's very stable," says Alderink, who is based at the Todd Sones Impact Golf School in Vernon Hills, IL. "With this stability and balance, Justin can really unleash on the ball and create a ton of power, but also can dial it back to hit controlled shots into greens. I love the freedom in his swing. The fluid motion and rhythm are huge contributors to his success which are largely influenced from his balance and setup."
The best parts to copy? Get your hips directly over your heels, and tilt your upper body forward so that your arms can hang straight down at address, says Alderink. "Imagine getting ready to do a standing long jump and you'll be in good position."