Instruction
2023 Masters: This is the clever way Justin Thomas gets 'dialed' before majors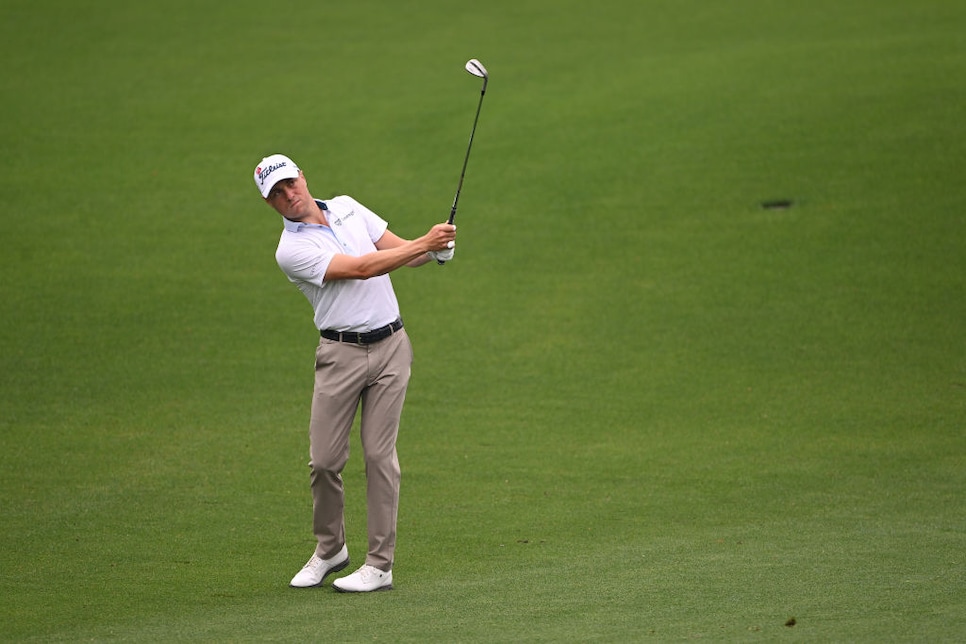 Justin Thomas is a serious sharpshooter with his scoring clubs. Last season, he led the tour from approaches inside 100 yards — averaging a paltry 10 feet per shot — and finished inside the top three on tour in every proximity category inside 175 yards.
Lasering your short irons and wedges is a fantastic skill to be fantastic at, and will be a key one this week at Augusta national. Sticking your shots from shorter range is how you're players make their birdies this week. The more you can do that, the higher on the leaderboard you'll finish.
Which is why I asked Justin Thomas a simple question: How's he getting things dialed-in this week? And, dare I say, does it offer any clues for the rest of our games?
Hit lots of different shots to the same target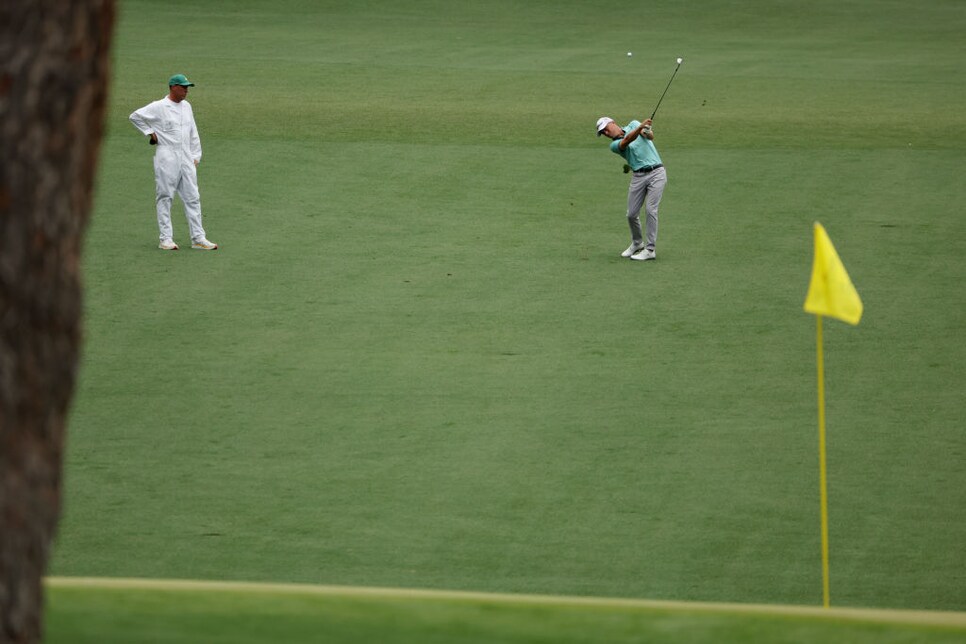 The main method Thomas says he uses is grounded in the idea of random practice. This, in a nutshell, means never hitting the same shot twice in a row on a driving range.
So how does Thomas practice shots to a specific? Rather than picking a specific number (AKA, 100 yards), JT picks a range of about 25 yards. This week, the range he picked to practice was between 50 and 75 yards.
"That's an important yardage to have dialed in this week; and that's one that I have not felt very good with in the past couple months and I've struggled with," he said.
After that, JT starts hitting shots. But, again, never the same shot twice in a row. He'll vary both the distance and the type of shot. A draw that goes 72 yards; a high fade that goes 67 yards; a low spinner that goes 68 yards.
"I probably spent 20, 25 minutes alone just hitting 50 to 75 yards, low, high, cut spin, draw spin, all kinds of things to try to get comfortable with how far the ball was going, and matching how far I felt it was going," he says. "Once I felt like it did, at a certain number, I would move on."
Thomas is, of course, a tour player working within pretty tight windows, but the rest of us can adopt a similar style of practice. Thomas say he's not a "clock system guy," instead trusting his intuitive feel to the distance he wants to hit. Once he does that, he'll move onto his next 25 yard increment, and get reps within that distance.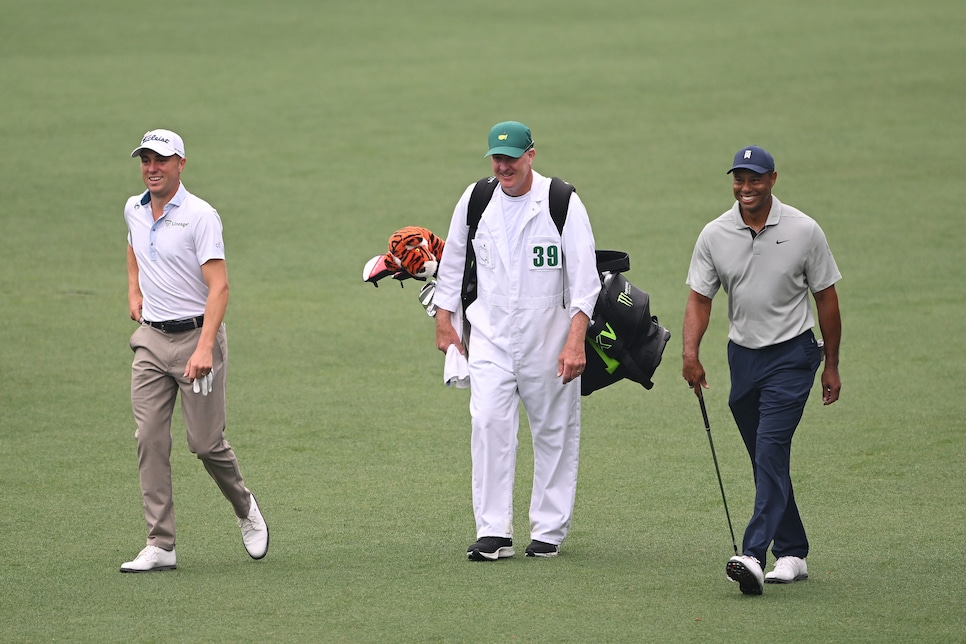 If you do decide to mirror JT's practice sessions, he did mention two more things that are important to keep in mind...
1. Analyze the lie, because it'll tell you what you can and can't do. You won't be able to hit a high spinny shot out of the rough.
"The first thing you always have to do is assess the lie," he says. "From there it's like, okay, I can hit any shot or I can only hit a certain kind of shot."
2. Focus on the apex, and pick an external target in the distance to help you understand how high and low the ball is moving.
"I'm looking up and maybe I want to apex at the top of this cloud or maybe just underneath the treeline, or maybe a camera tower behind the green that I want it to land and spin one way," he says. "You have to be creative sometimes."