PGA Tour
Justin Rose withdraws from Arnold Palmer Invitational with back spasms shortly after making a 9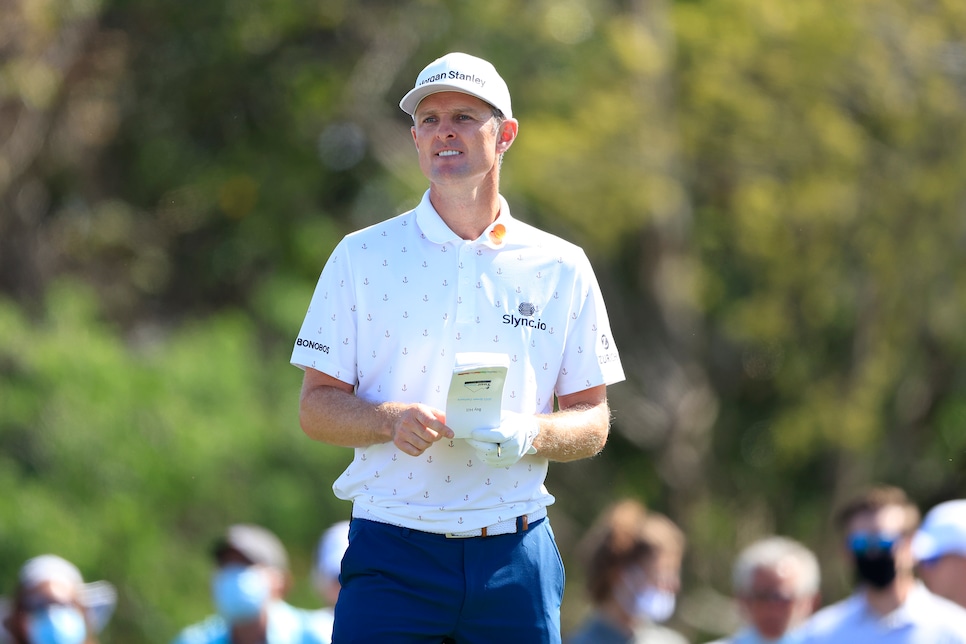 ORLANDO, FLA. — Justin Rose has withdrawn from the Arnold Palmer Invitational after four holes on Saturday due to back spasms.
Rose, who began the third round just four shots back at five under, went par-par to start his day. He then hit three balls into the water en route to a quintuple-bogey 9 on the par-4 3rd hole. He then hit four shots on 4 before informing his playing partner, Jordan Spieth, that he would be withdrawing.
"Disappointing to have to WD. It's been an exciting week," Rose said on Saturday. "Playing, obviously, back in front of fans and, obviously, quite a visible WD, playing with Jordan out there, who got off to a great start. But, yeah, just kind of woke up with a bit in a sort of spasmed lower back today and tried to kind of get through it. My warm-up was hard work and I just couldn't stay down in a shot. I missed basically every golf shot left to start the day. Even my little chip into the 4th hole out of the rough from the left-hand side was creating pain.
"And just kind of, with the eye on next week and what have you, I just felt like it was a prudent call, just to call it at that point. But I felt bad with Jordan having momentum to sort of change, change the vibe of the group."
It's a disappointing turn of events for the 40-year-old Brit, who has slid from No. 14 to No. 36 in the world rankings over the last 12 months. He has not won since the 2019 Farmers Insurance Open, a barren stretch that saw him leave longtime swing instructor Sean Foley last summer only to reunite with him just a short time after.
Rose did finish T-2 at the Saudi International on the European Tour last month, so there were some positive signs, particularly after his four-under 68 at Bay Hill on Friday. He is scheduled to play in next week's Players Championship.
Spieth, who aced the second hole on Saturday, will play the rest of the round by himself.