ACE at Arnie's Place
Watch: Jordan Spieth aces No. 2 at Arnold Palmer Invitational, is undoubtedly back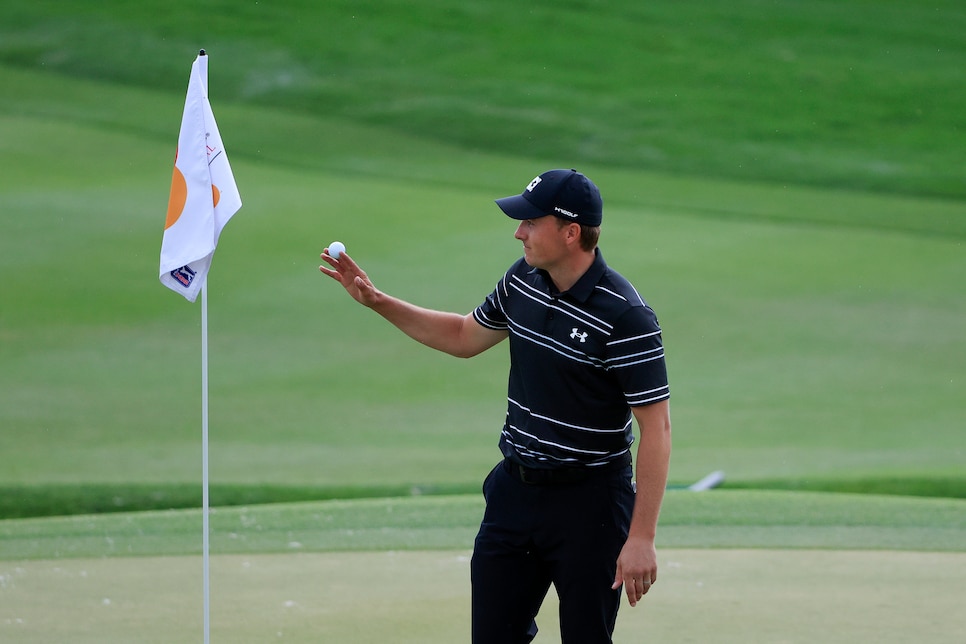 ORLANDO, FLA. — Oh, how we've missed the Jordan Spieth roars.
The three-time major winner still hasn't won in nearly four years, but that could well change this week at the Arnold Palmer Invitational—especially if he keeps delivering electric moments like he just did at Bay Hill.
Spieth, who is playing this event for the first time in his career, started the day with a rather conventional birdie—drive in the fairway, approach to 20 feet, putt finds the bottom.
He then prompted what might be the loudest roar on the COVID-era PGA Tour.
The ace took him to eight under, just one back of the lead, setting himself up for another huge week and a chance to get back in the winner's circle for the first time since the 2017 British Open.
He proceeded to snipe his next shot left into the water on 3, only to make a 31-footer to save par.
You can deny it all you want, but the man is back.