News
Justin Rose takes off pants, braves gator-infested waters to hit golf shot
As the highest-ranked team teeing it up at the Zurich Classic, Justin Rose and Henrik Stenson were guaranteed to draw plenty of attention this week at TPC Louisiana. It didn't take long, though, for the duo to make an unexpected splash. Literally.
On the third hole of their opening round, Rose found the water right of the green on the par 3 with his tee shot. With his partner in trouble having missed the green left, Rose decided to brave the gator-infested water hazard to play his partially submerged golf ball. And since it was so early in the round and he didn't want to get his light-colored pants too messy, the World No. 5 took off his trousers for the shot. Check it out:
Unfortunately, it was all for naught as despite a decent shot to 40 feet, Rose didn't make his par putt. And the Ryder Cup duo was forced to card a costly four-ball bogey. But Rose seemed to enjoy the ordeal, especially after avoiding any reptiles.
"My partner showed me what you've got to do, remember Doral?" you can hear a smiling Rose saying in the clip. "He said 'get in there!'"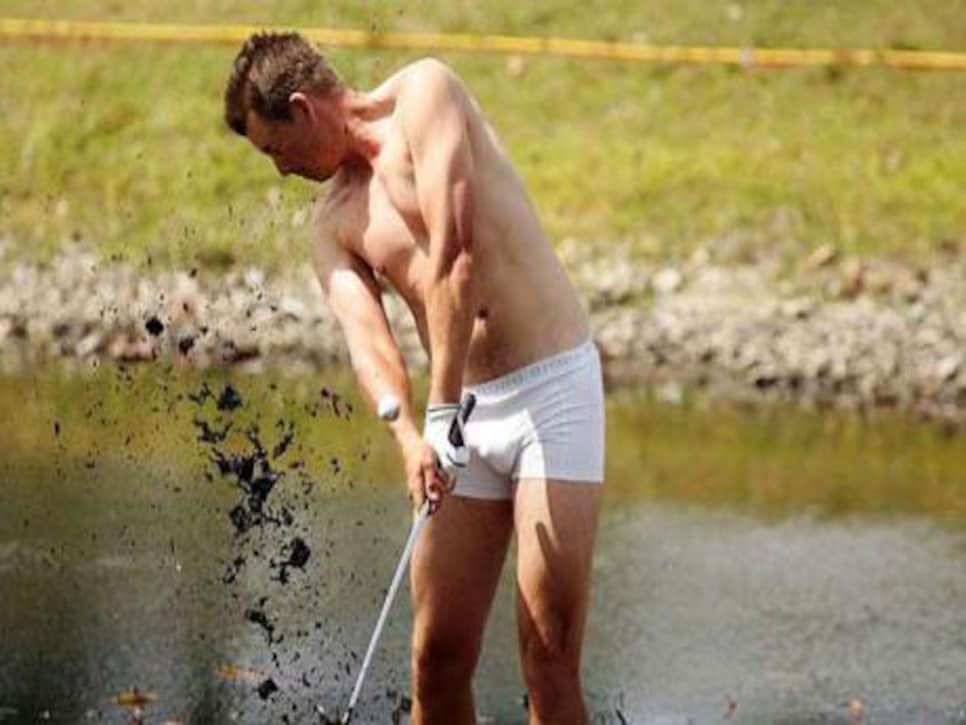 Following that shot, Stenson remarked, "I'll probably take that to the grave with me. I don't think I scared too many spectators off the course . . . I hope."
Knowing how a viral moment like this can follow you, at least Stenson (jokingly) tried to keep the cameras away from his pantsless parnter in this other clip:
Now that's a good teammate.