News
Juniors inspiring juniors has helped the Drive, Chip and Putt Championship come into its own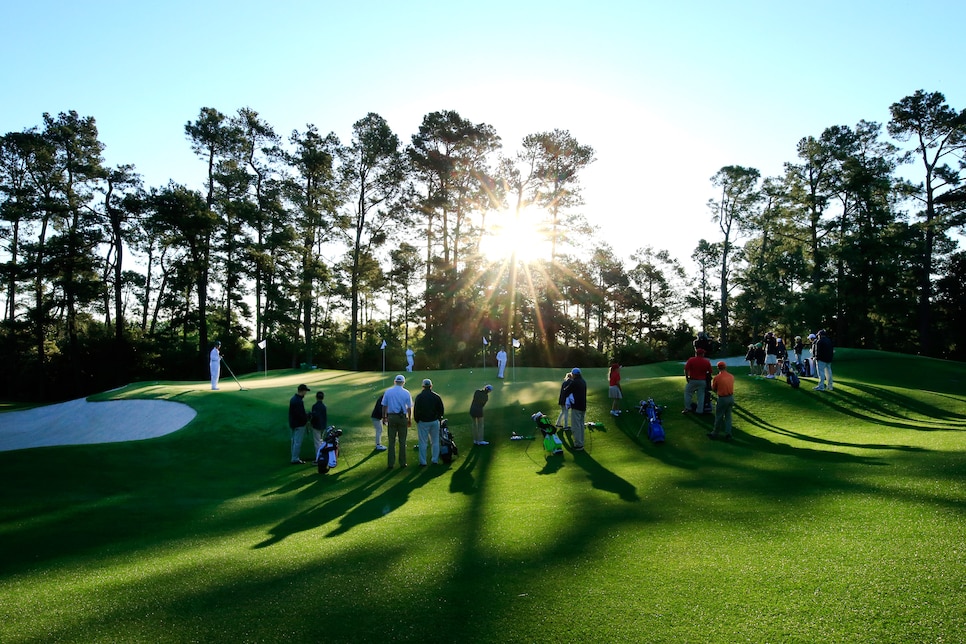 AUGUSTA, GA. — With four years of fist pumps, smiles and cheers accrued, the Drive, Chip and Putt Championship has developed something its creators had hoped would come to pass when they initially started the event.
It's own tournament lore.
Several of the eight age-group winners crowned Sunday in the National Finals at Augusta National Golf Club spoke of being motivated by seeing previous groups of boys and girls ages 7 to 15 competing in the event on television. The idea that they might one day be able to follow in their footsteps, and play where the Masters is held, was a dream they just couldn't let pass them by.
"We watched it and heard anybody could sign up, and I was like, 'Count me in,' " said Liam Hartling of Redlands, Calif., winner of the Boys 10-11 division.
OK, so it wasn't quite that simple to get to Georgia. The fifth-grader from Redlands, Calif., twice previously had signed up for the event only to fall short in the early stages of qualifying. Finally, last summer, he got through the local, subregional and regional qualifiers.
Mind you, the payoff was worth the wait.
"It's just the greatest day of golf for me in my life," said Hartling, who started playing the game when he was only 1½ years old.
Lucy Yuan, winner of the girls' 10-11 division, also needed three tries to finally claim her prize. The first time she entered, the San Diego resident bowed out at the subregional when she and her family got stuck in traffic and missed their starting time. It became something the family could laugh about when Yuan got through the third and final round of qualifying last September.
A former U.S. Kids World Championships winner, Yuan said there were a few nerves when competing with other nine golfers in her age group, but that she did what she told herself to do: don't think too much and just have fun. The formula paid off.
"Coming to Augusta is really cool," Yuan said, "but winning is better."
Role models are what Masters, USGA and PGA of America officials were hoping to establish when they first started running the event in 2014. If kids could see other kids enjoying the game, perhaps it would inspire them to try the sport, too.
That would appear to be what they've gotten. Over time, the DCP has carved its place on the Masters week schedule, becoming an eagerly awaited kick-off to the main tournament. And it has served its purpose in getting young players excited about golf.
"My impression is that it's the biggest thing in junior golf for kids," said Liam's father, Ken Hartling, a software product engineer. "When you say Drive, Chip and Putt, everybody lights up. it is amazing how big it is. Everybody knows it. Everybody is excited about it."
Even those who have already experienced it. Unlike the majority of the 80 participants who have never been to Augusta before, Alexa Pano is a veteran of the DCP. The 12-year-old from Lake Worth, Fla., started the day as the first three-time National Finals qualifier and finished it as the first two-time champion when she took the Girls 12-13 division after winning the 10-11 a year ago.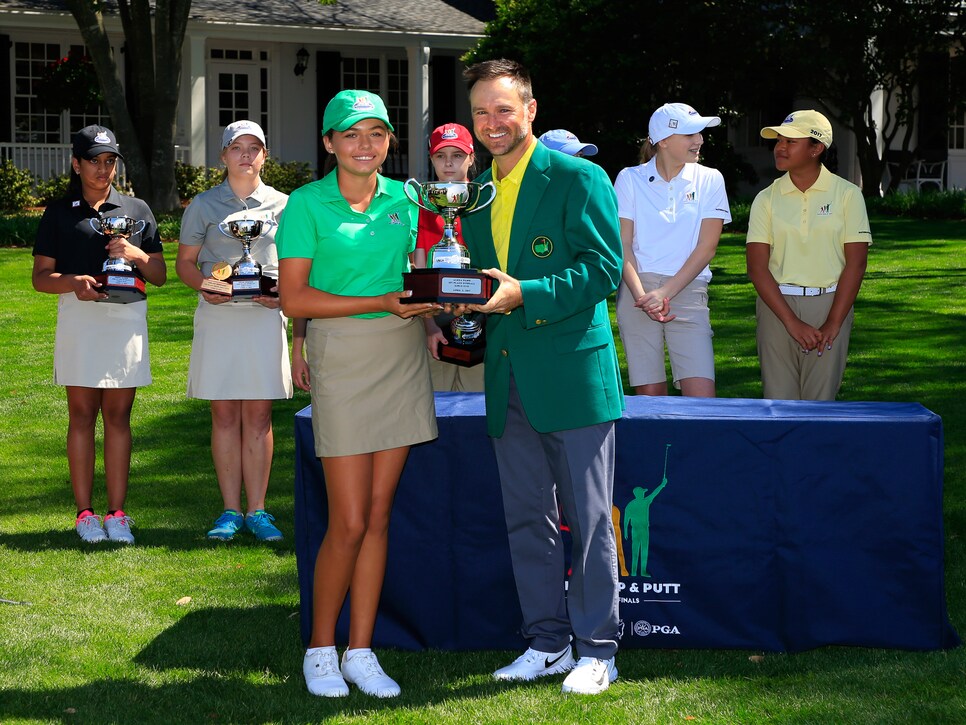 Pano says her experience proved valuable as her game wasn't quite as sharp as she would have liked. "It helps with the nerves, but another big thing is that you know what to expect I have seen the place before and knew what was going on."
Turns out, Panos wasn't the only one to make some history on Sunday. So did Maye Huang when she claimed the title in the Girls 7-9 division. Three years earlier in the inaugural DCP, her older brother, Treed, was a winner, making the duo the first siblings to each claim titles.
"It was so much fun watching him win," Maye said. "I knew one day I wanted to be there, too."
Drive, Chip and Putt organizers have got to love hearing that.