News
Judge stops sale of Masters green jackets -- for now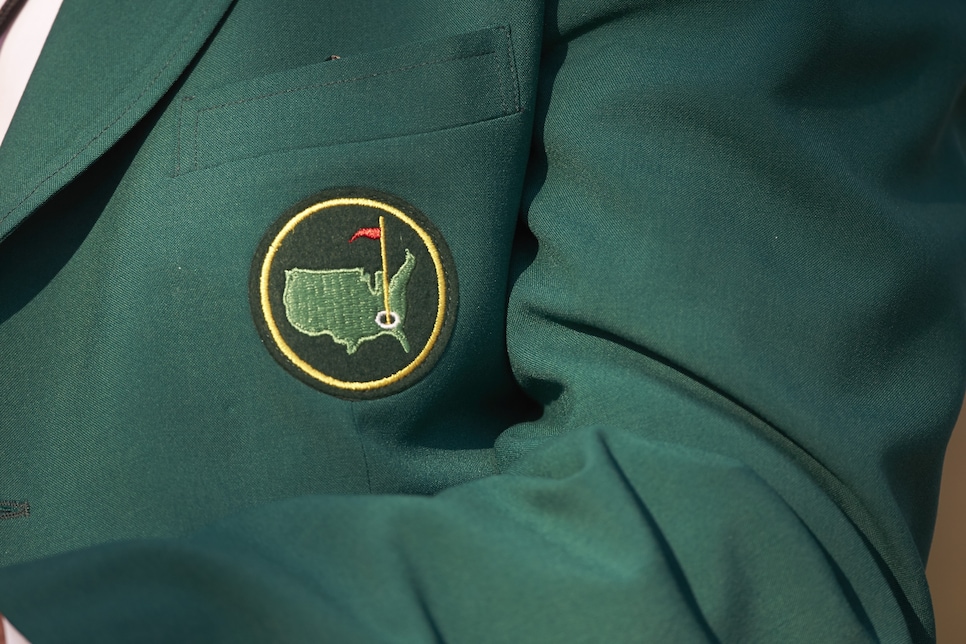 Sports Illustrated/Getty Images
The Augusta Chronicle reported on Thursday that U.S. District Chief Judge Randal Hall granted a request to temporarily keep Green Jacket Auctions from selling the items in question. The memorabilia company had previously begun an auction on Aug. 2 for a collection of items, including three green jackets -- one of which it says was owned by two-time Masters champ Byron Nelson. Judge Hall's decision was based on his belief that ultimately, the jackets are property of the club.
Augusta National claims the jackets are either fakes or were stolen because green jackets aren't sold or given away, according to club policy. The club also claims another item, a 2005 inventory of property, was taken.
But Gail Podolsky, representing Green Jacket Auctions, says no such written policy exists and that even if it does, "Policy doesn't equal possession." She also disputed claims of the company obtaining the jackets illegally.
Augusta National gives green jackets to its members, a tradition started by Bobby Jones. Green jackets have also been awarded to Masters champions beginning with Sam Snead in 1949, but they are only permitted to be taken off club property by winners of the tournament in the 12 months following their victory. For example, Sergio Garcia recently wore his to his wedding reception.
According to Podolsky, Green Jacket Auctions has sold about 15 green jackets previously, including one that was retrospectively given to Horton Smith (A Masters champ in 1934 and 1936) that sold for a record price of $682,229 in 2013. Judge Hall said these previous sales have no bearing on the current lawsuit. The auction for this latest batch was supposed to conclude on Saturday.