Forgot something?
J.T. Poston got absolutely SOAKED when his caddie forgot to pack an umbrella, rain gear
We've all been there: The forecast says: zero percent chance of rain, so we don't bring an umbrella or a rain jacket to the course—then it starts pouring. Never fun. If you're competing for a lot of money on the PGA Tour and don't have an umbrella or a rain suit, well, that can be costly.
That's exactly what happened on Friday at the Palmetto Championship at Congaree Golf Club as it started torrentially downpouring out of nowhere. The precipitation lasted just five or 10 minutes—but it was coming down sideways.
It seemed like all the pros were prepared—except J.T. Poston. The Golf Channel broadcast showed Poston and his caddie, Aaron Flener, sitting out in the pouring rain without an umbrella, or a rainsuit for Flener. Flener apparently didn't pack Poston's rain gear or the umbrella—and in a matter of five minutes his shirt soaked through.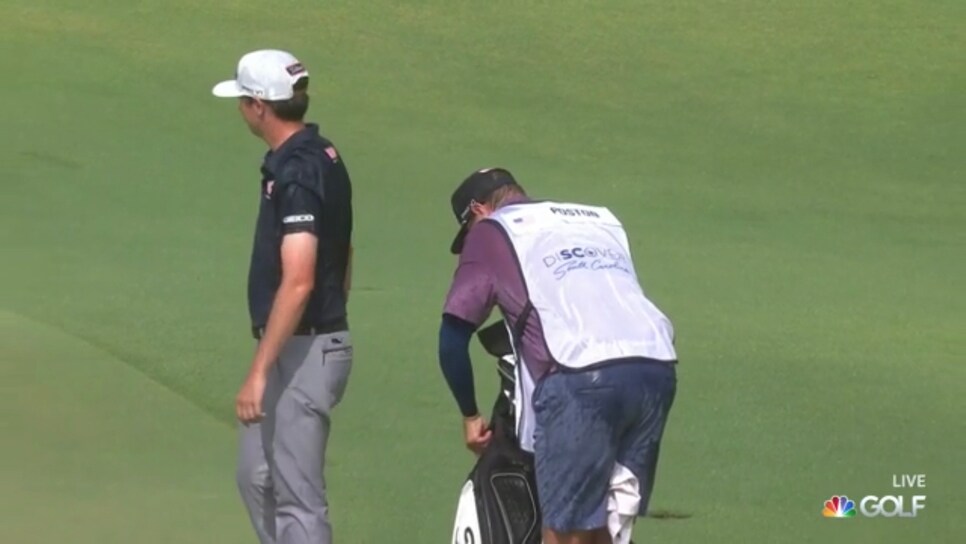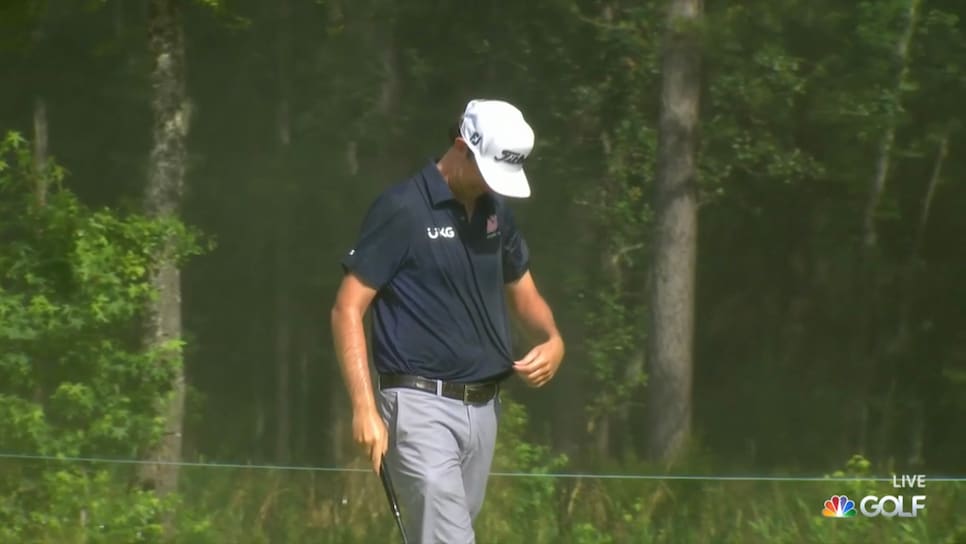 And for context, here's a view of other players and their caddies ducking under an umbrella to avoid the unreal rain: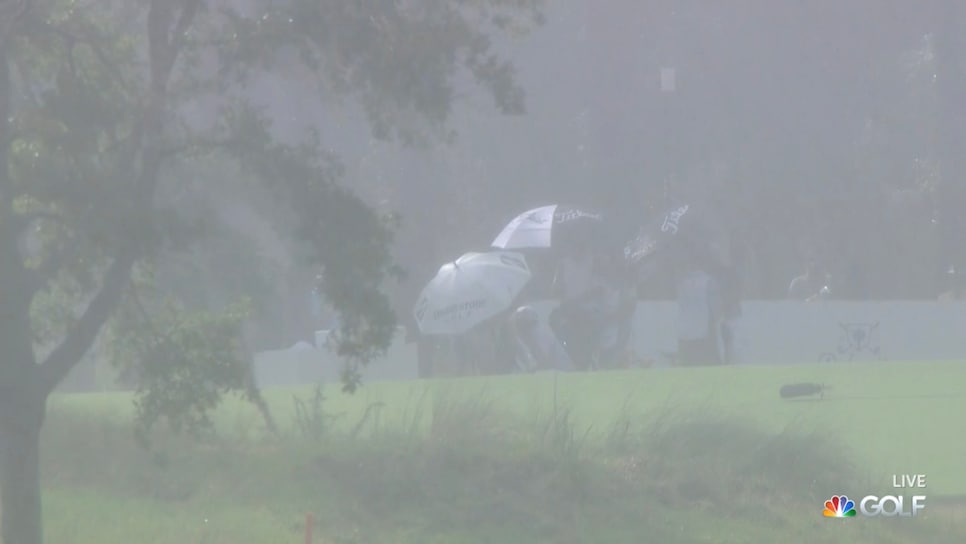 Tommy Fleetwood and his caddie were properly prepared: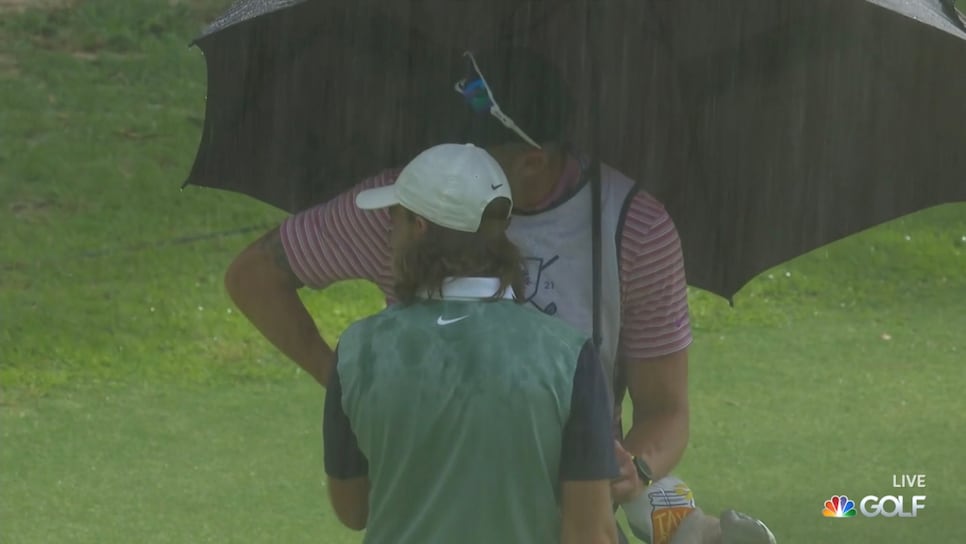 Of course, Poston and Flener have a great relationship, so Poston was smiling about it. What else could you do? Poston was sitting at 3-over—two shy of the cut at the time anyway—so things weren't going his way Friday afternoon.
There's a lot to smile for this duo, though, as Poston qualified for the U.S. Open on Monday before flying to South Carolina for this week's tournament. It appears they'll head out early to Torrey Pines. And we know Flener will be packing the rain gear every day out in La Jolla, Calif.