Tour Life
PGA Tour pro and caddie have hilarious–and important—text exchange ahead of "golf's longest day"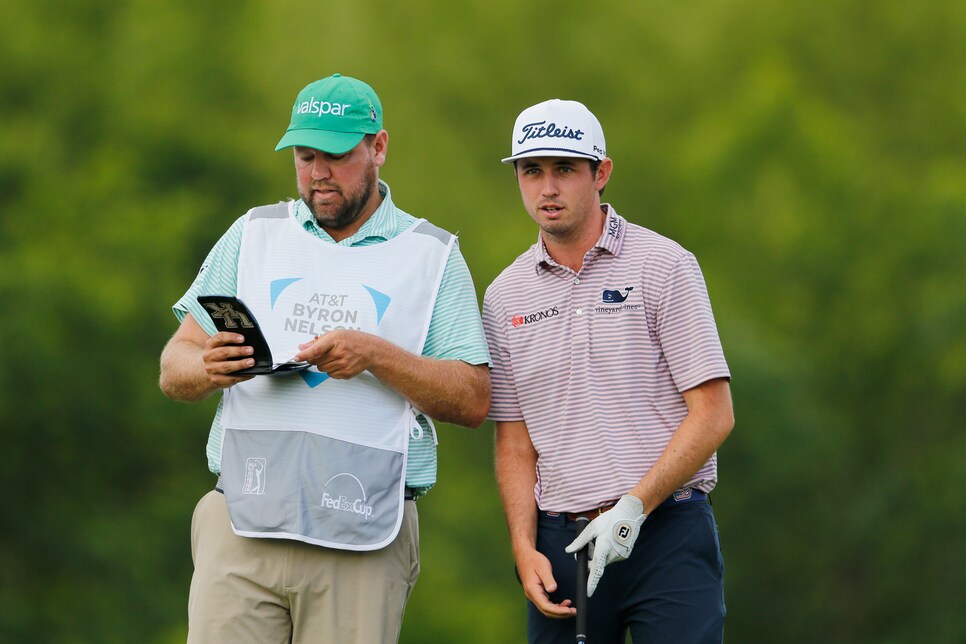 In case you weren't aware, Monday is "golf's longest day." Of course, if you watch Golf Channel at all, you have been made very aware of this fact. Anyway, it's the final day to earn a spot in next week's U.S. Open, and hundreds of golfers, from amateur teens to grizzled PGA Tour veterans, are teeing it up in nine 36-hole qualifiers across the country.
With so much on the line and such a small window to prove yourself, it's a serious time that warrants serious conversations between players and caddies. Not so much about course strategy, but about what's in the bag. And by what's in the bag, we're talking about snacks. Obviously.
After all, it's golf's LONGEST day. And about the only thing guaranteed is that golfers will get hungry out there as they grind away. So one caddie, Aaron Flener, shared a hilarious text exchange with his boss, PGA Tour winner J.T. Poston, regarding the all-important on-course food situation:
Uncrustables AND jerky? That's pretty solid. Carbs? Check. Protein? Check. An incredible number of preservatives? Also, check.
How Monday will play out for a player hoping to qualify for the U.S. Open for a third time remains to be seen. But one thing is certain: J.T. Poston will be well prepared—and well fed.