Journeys
'I needed to have a backup plan': Dylan Wu's journey from third-tier PGA Tour Canada to the U.S. Open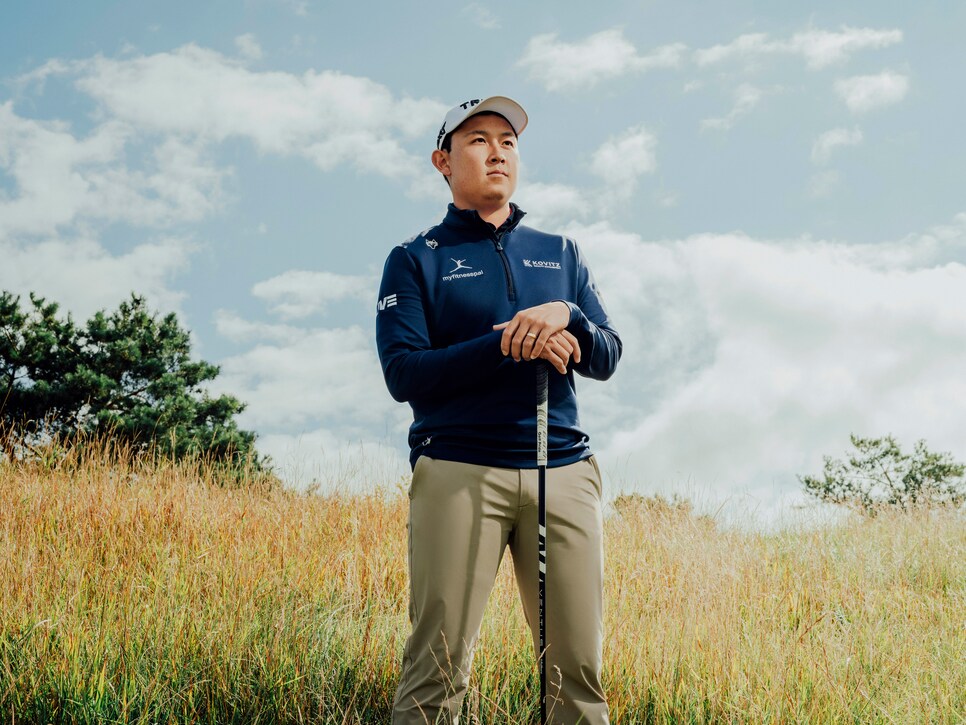 I left a five-footer an inch short in a playoff at a 2019 Korn Ferry Tour Monday qualifier. In the car I started yelling, slamming my hand on the steering wheel. Why am I playing? I can't even get through a Monday! A month later, my conditional status got me into the field at the Lincoln Land Championship. I took a red-eye and drove three hours to get there. Thankfully, I made it because I almost won.
My dad, Kevin, is from China, and my mom, Julie, is from Indonesia. They both came to the United States after university for better opportunities. They met in dental school in California, moved to Oregon and have had their own practice for the past 26 years. My family is incredibly hard-working, but they won't tell you about it.
My dad picked up golf when I was born. I was on the putting green as a toddler. I'm the oldest of four. My dad enjoyed bringing us to the course as little kids. As we got older, my brothers and I played together all the time. We always competed. My parents were busy with their work, so letting us hang out at Rogue Valley Country Club all day worked for everyone. We all played Division I college golf. In the winters, we played hockey. I'm just under 5-foot-10 and realized I was pretty good at golf, so I stopped playing hockey.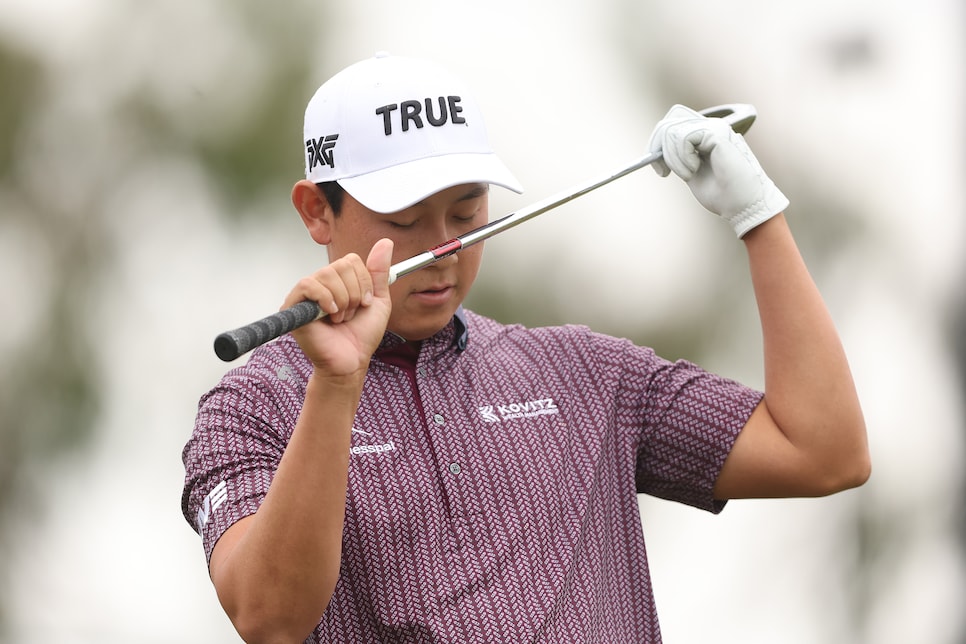 Dylan Wu reacts to a shot on the 15th hole during the first round of the 123rd U.S. Open Championship at The Los Angeles Country Club in 2023.
Sean M. Haffey
I was fortunate that my parents could afford for me to travel for junior golf. I flew alone to tournaments and stayed with host families. I kept getting better. I was really accurate, so I stayed out of trouble and hit a lot of greens. Any time it was windy, I separated myself.
I chose Northwestern because of the coach, Pat Goss. He took Luke Donald to World No. 1, so I knew he could get me to the PGA Tour. He's still my coach. He understands my swing—it's unique from taking a lot of slap shots. I shallow the club and have a lot of rotation. Pat helped me realize the setup is key for me. My ribcage needs to be more down, my navel tucked up, creating extension. Otherwise, the slap-shot motion takes over.
I wanted a strong academic school to ensure I had a backup plan. I majored in economics. Taking exams on the road the night before playing 36 holes was tough, but I did well. At Northwestern you can intern during the school year for credit, so I worked at Northern Trust and with a private wealth-management firm, where I met Margaret. We started dating and got married in 2022.
I won three collegiate tournaments. I knew I could turn pro. After graduating, I played on PGA Tour Canada and in Korn Ferry Tour Monday qualifiers. At those qualifiers, I learned you can play great and constantly miss by one or two. In Kansas City, I was in that playoff where I left a five-footer short. It was a low point, but I couldn't stop. I was improving. A month later at the Lincoln Land Championship, I made my first Korn Ferry Tour cut. The weekend was a blur: I shot 15 under and lost in a playoff. Suddenly I had status for the rest of the season. I played 12 weeks in a row, which was a terrible decision.
I earned full status on the Korn Ferry Tour for the 2020 season and started in the Bahamas, where there were 40 mph winds and rain. Through 36 holes, the field scoring average was just under 75, but I was 11 under and had a seven-shot lead. It was my first pro lead, but I lost it fast during the third round. I got ahead of myself; I thought I had it won. It was devastating, but I'm proud that I was able to regain control, grind it out and finish T-2. A lot of guys would've kept falling down the leader board. When I didn't, I knew I could win next time.
I didn't like relying on my caddie, so I had my brother, Jeremy, caddie for me at a Korn Ferry Tour event in Maine. He was useless out there. He wasn't getting yardages, and his notes looked like a 10-year-old wrote them: Right side—Good. But it worked: I finished 15th. Then I won by two in Missouri, which locked up my PGA Tour card for 2022. I never thought of myself as a player who could go super low, but shooting 27 under that week changed my mind-set. Taking more ownership of my game gave me confidence. Having my brother on the bag relieved stress because he kept things chill. He's much better at his job now. I believe he's a high-level tour caddie. I didn't play great that first season and finished 168th on the FedEx Cup standings. Just enough guys went to LIV Golf for me to move inside the top 150 and keep conditional status for 2023.
There's been a lot of chaos since LIV began. I'm eager to see what happens, but the only thing I focus on is getting better every year. I missed the playoffs by a few spots in 2023. I've seen the talent out here; I don't necessarily think I can be the best player in the world, but I think I can win several times and play on a couple of teams for my country. I want to play this tour until I'm 50.