Golfer We Like: Joshua Bell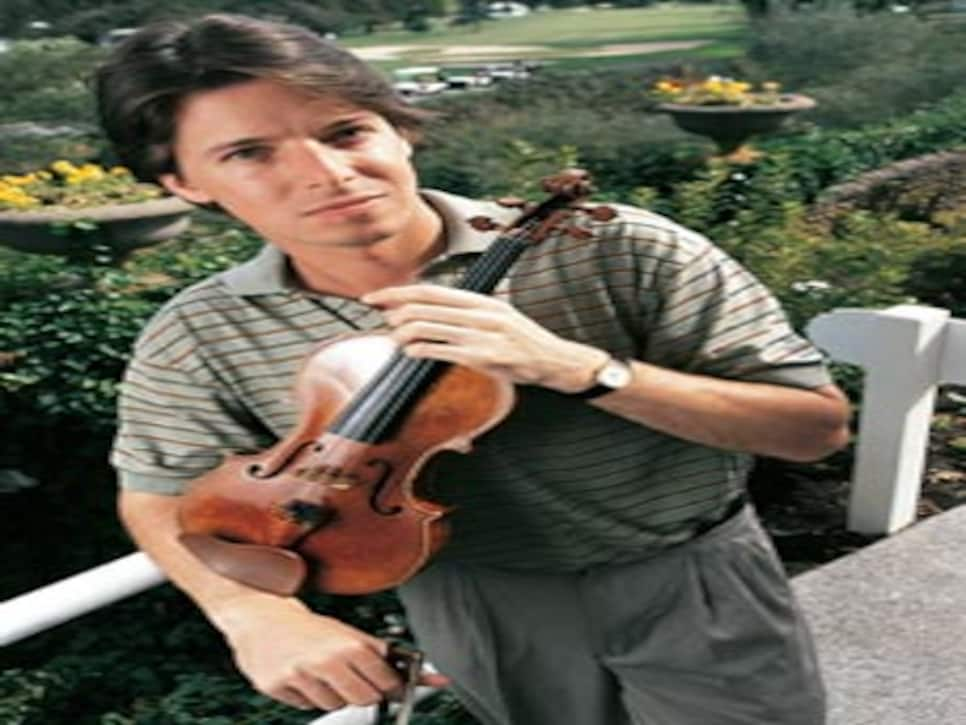 Bell prepared for a fall benefit performance at a California golf tournament by playing rounds at Pebble Beach and Spyglass Hill.
It doesn't take long for Grammy-winning violinist Joshua Bell to pinpoint the main reason he's addicted to golf -- despite taking up the game "too late," in his mid-20s.
"Playing golf is like playing the violin," says Bell, whose latest work appears on the soundtrack for the new movie "Iris." Form is more important than strength. "Pressing harder on the strings of the violin won't make a louder, better sound. Playing effortlessly fills up a huge concert hall. Good golf is the same."
The perfectionist's streak that has made Bell one of the world's premier violinists before his 35th birthday has also left him frustrated on the golf course. An 18-handicapper, Bell says his 200-days-a-year travel schedule keeps him from practicing enough to break 80, his
ultimate goal. "I take my clubs with me on tour when I know I'm going to be able to play more than once," says Bell, who calls dew-sweeping rounds at Kapalua his favorite golf experience. "But I've had some of my best rounds using rental clubs -- so I've been telling myself that it's all in the equipment."
He should know. The violin Bell now plays is a $3.5 million Stradivarius crafted in 1713, making the decision about which bag to check -- the violin case or the golf clubs -- much easier.