The Loop
Josh Scobee, the best pro-athlete golfer and a man who once challenged Tiger Woods, is retiring from the NFL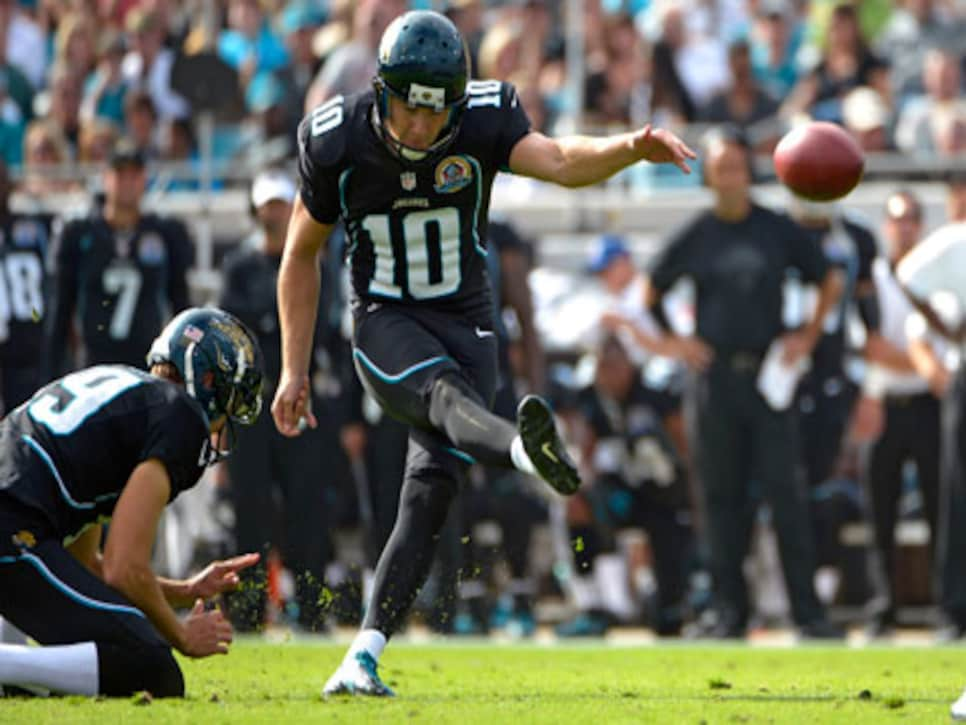 In that latest Golf Digest pro-athlete ranking, MLB relief pitcher Tyler Clippard checked in at No. 2 with a plus-1.9 handicap. Other guys with the potential to take over Scobee's title include Atlanta Falcons QB and reigning NFL MVP Matt Ryan (Plus-1.2) and two Golden State Warriors guard and two-time reigning NBA MVP Stephen Curry.
Scobee's NFL career slowed down after he was traded to the Pittsburgh Steelers just before the the 2015 season. He struggled in his four games there (Even Snoop Dogg ripped him on Instagram), was released, and hasn't played in a regular season game since.
But he's returning to Jacksonville on a ceremonial one-day contract so he can officially retire as a Jaguar.
"I was drafted here in 2004 and this is where I'm retiring," said Scobee, 34, who is the team's all-time leading scorer. "This is where I'm going to live for probably the rest of my life."
Live and play golf, that is. Good for you, Josh. You've got 16 years to work on your game before giving the senior tour a run.