News
Jordan Spieth tried Tom Brady's diet—and had the reaction you'd probably expect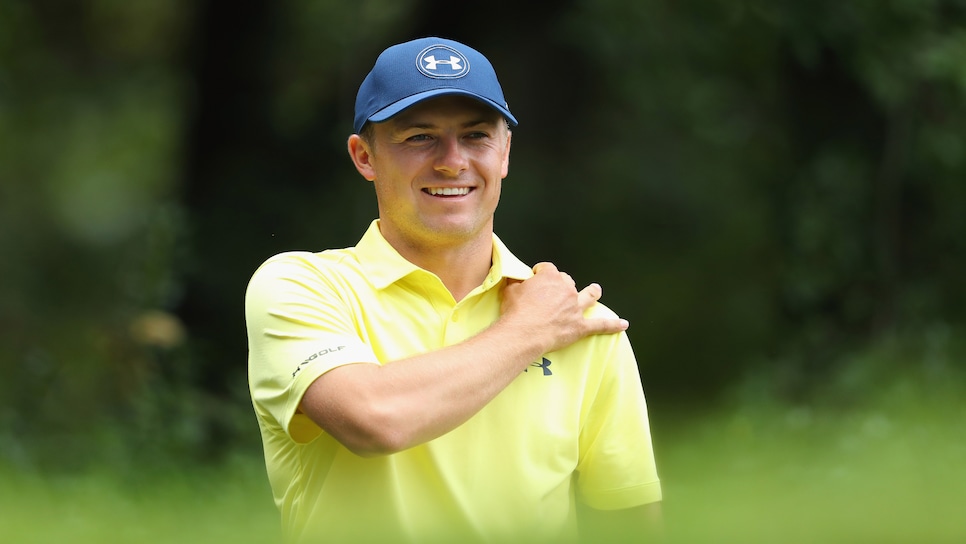 Warren Little/Getty Images
NORTON, Mass. — Jordan Spieth and Tom Brady have been good friends for a few years now, a relationship that began with both players being sponsored by Under Armour and has grown since.
So much so that Spieth—who will attend Thursday night's New England Patriots-New York Giants exhibition football game with Justin Thomas ahead of Friday's first round of the Dell Technologies Championship—admitted that he has even tried some of the food that makes up Brady's strict diet.
"I know it's good for me," Spieth, 24, said of the 40-year-old quarterback's meal plan that includes such items as Lentil Buckwheat meatballs and avocado ice cream. "I'm not quite dialed in on the eating as he is. I don't think he was when he was my age, either."
"He had all this stuff at Augusta when all of us were just, you know, having some wine and steak and potatoes. And he's, you know, he shipped all of his stuff into there to have it as snacks and protein powder and all this stuff," Spieth said. "It's obviously elongating his career and doing well for him, so I'll do whatever he's doing."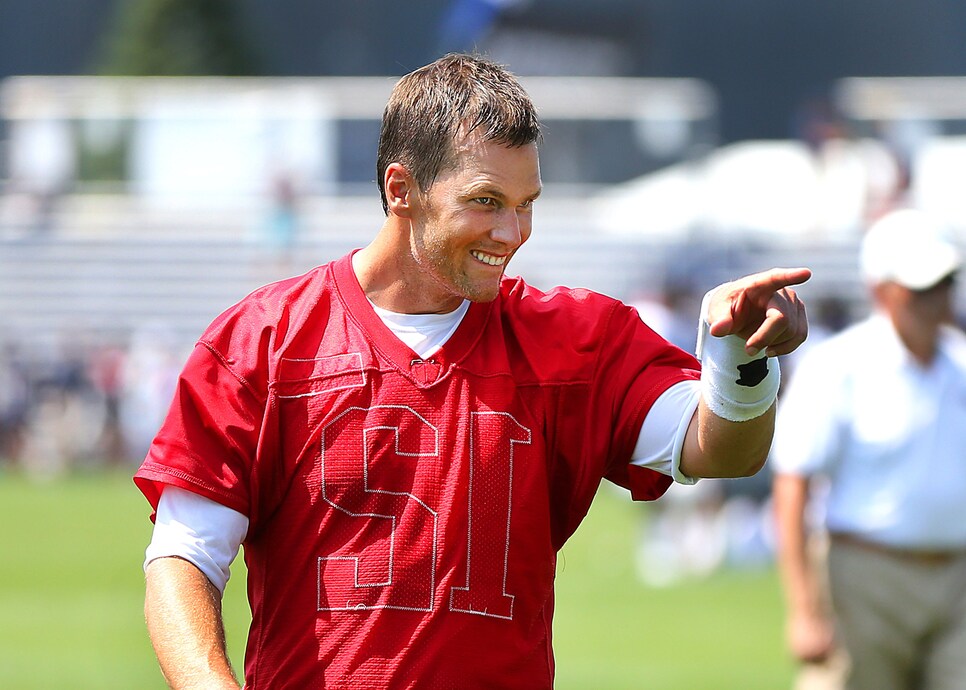 It seems to be working for both. Brady was the MVP of last year's Super Bowl, and this year Spieth won the Open Championship and is in contention for Player of the Year honors.
"He's a tremendous guy to have in your corner," Spieth said of Brady. "When he's rooting for you, you feel like you just have … I keep using the word 'energy,' but you really do feel like you have something else when you get guys like him on your side."