The Loop
7 obscure golf facts about Super Bowl QBs Tom Brady and Matt Ryan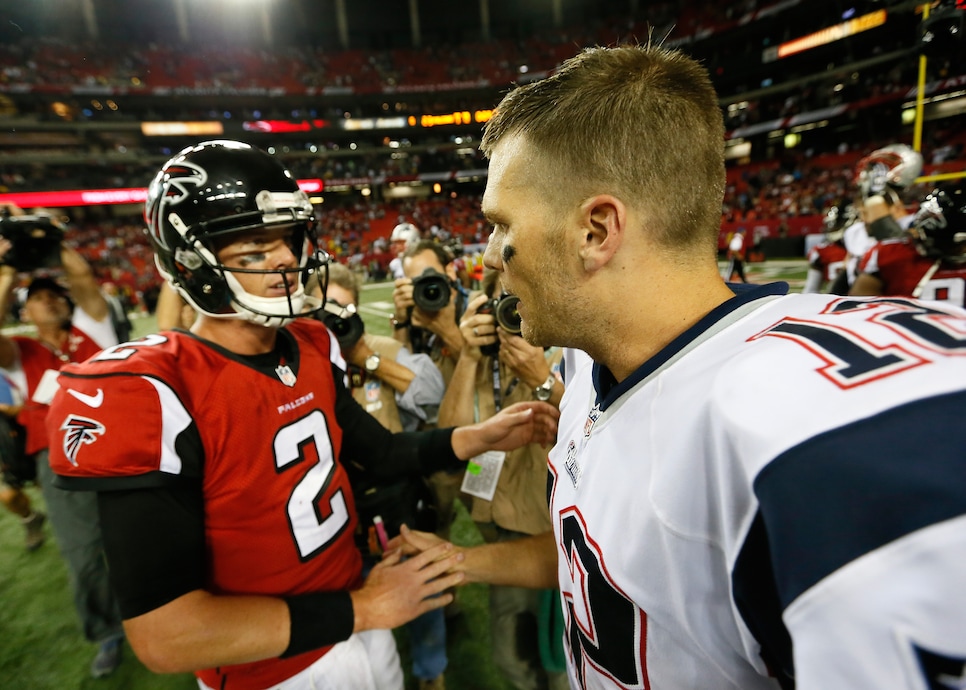 But there's a lot more to know about the golf games of these two superstar signal callers. None of these obscure facts have anything with how Sunday's big game will turn out, but here they are anyway.
1. Tom Brady once teamed with Jim Nantz to beat Bill Clinton and George H.W. Bush in a match. In other words, the man can take down two U.S. Presidents at the same time, but he can't beat Eli Manning in the big game. Odd.
2. Matt Ryan once won a Matt Ryan-signed football at his charity golf event. Not exactly the most gracious host. . .
OK, so Ryan wound up giving the football to a young cancer survivor. Good move.
3. Tom Brady once made a golf course cameo on HBO's "Entourage." And he even got to show off his swing:
4. Matt Ryan once played played with Aaron Rodgers at the American Century Championship at Tahoe.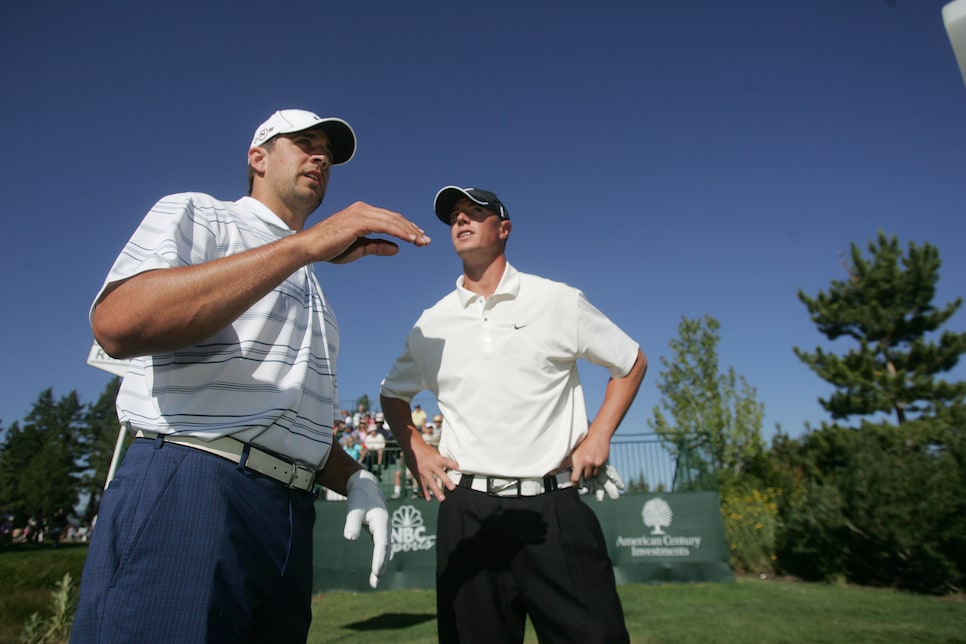 Rodgers edged Ryan (46th place to 47th place) in that matchup, but Ryan more than got him back in this season's NFC Championship Game.
5. Tom Brady once played Augusta National with Rory McIlroy.
Brady could break the deadlock between him and McIlroy -- and Joe Montanta and Terry Bradshaw -- by winning a record fifth Super Bowl on Sunday.
6. Matt Ryan once had an eagle captured on video. A kick-in eagle, no less. Check it out. And check out his powerful swing:
7. Tom Brady once had an eagle captured by CBS' cameras at Pebble Beach.
Look at that restrained reaction from Brady as if he's used to such things. An "8" handicap? Really?