News
Jordan Spieth three-putts from inside of three feet during second-round high wire act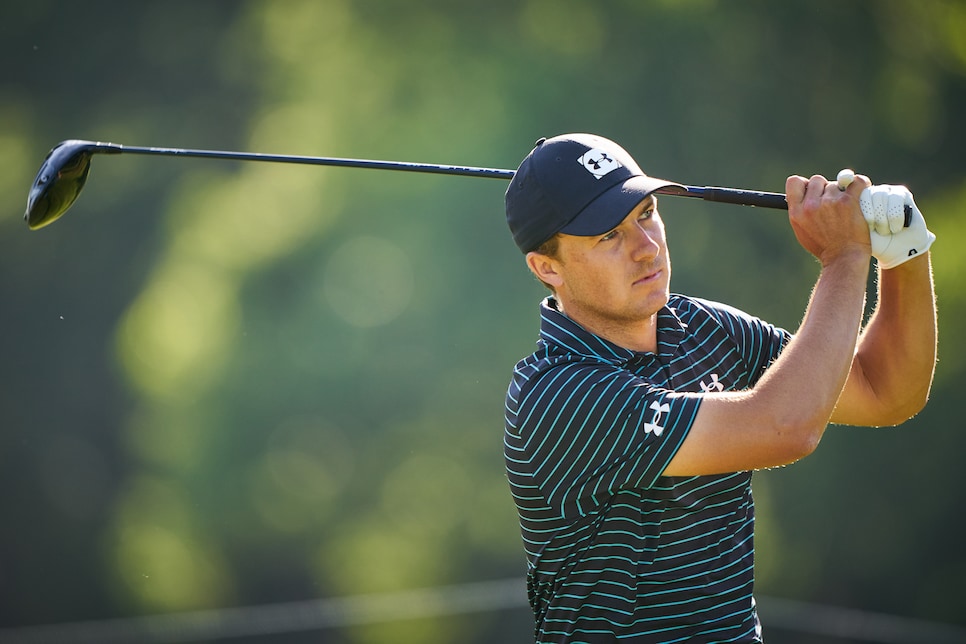 Darren Carroll for Golf Digest
On Thursday, Jordan Spieth opened his round with an ugly bogey at the par-5 first. He began the hole with a poor drive, a dangerous punch out followed, and a makeable chip for par from off the back of the green didn't even scare the hole. Within minutes, the "Spieth's slump continues" headlines had already written themselves.
Then he put together a back-nine charge reminiscent of the Spieth of 2015 and 2017, shooting a five-under 30 to finish with a 65, putting him two off the lead. Too soon to declare "he's back!" but certainly an encouraging sign.
He did appear to be officially back on Friday, when he once again tore up Colonial's back nine (his front) to the tune of a four-under 31. After adding back-to-back birdies at the first and second holes, he had a two-shot lead and was running away with the Charles Schwab Challenge.
But, as Spieth has proven a few times in his career, he knows how to quickly undo 11 holes of good work with a good old-fashioned implosion. At the par-4 third, Spieth remained dialed in, finding the fairway then hitting his second to 30 feet. His birdie putt rolled less than three feet past the hole. From there, chaos ensued:
Just like that, all the Spieth love on Twitter quickly turned into Spieth tears. That was difficult to watch, but also somewhat invigorating. There is simply nothing like watching Spieth play golf. A never-ending high wire act the likes of which only Phil Mickelson and a handful of others can produce. Naturally, he bogeyed the next hole and then made back-to-back birdies to get to five under on the day, 10 under for the week. Check out this card: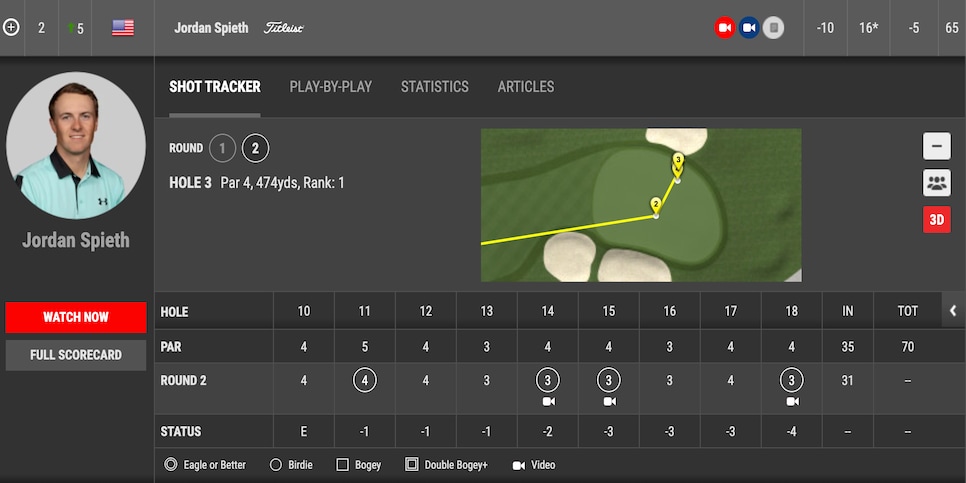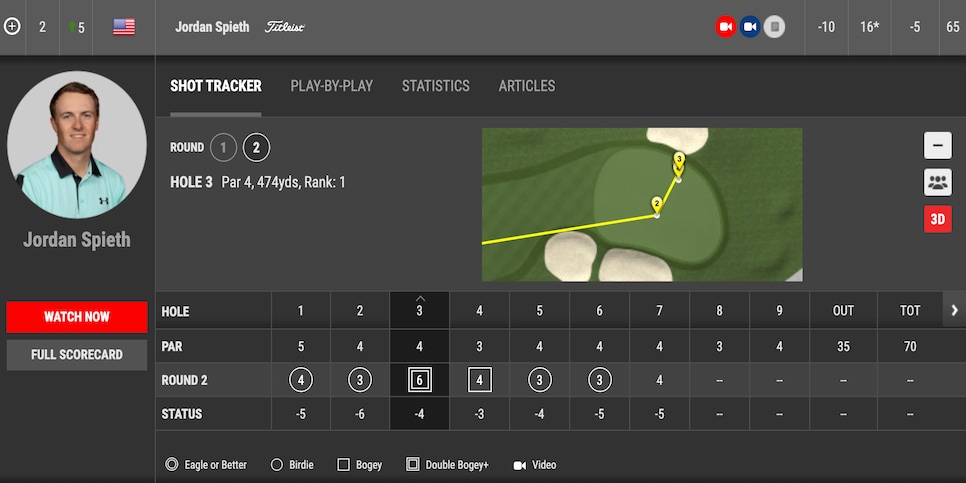 Electric stuff. As long as he doesn't blow up on one of these last few holes, he's going to be teeing off late on Saturday, as will Rory McIlroy, Collin Morikawa, Justin Thomas and Harold Varner III. Can't ask for much more if you're a golf fan right now.