The Loop
9 numbers that sum up Jordan Spieth's incredible two-week stretch of golf
No, neither were official PGA Tour events, but what Jordan Spieth has done versus some elite competition the past two weeks is remarkable. His back-to-back wins now give him three official worldwide victories as a pro and make him the unofficial hottest golfer in the world entering 2015. Here's a look back at some of the numbers that define his recent torrid stretch:
10: Number of strokes Spieth won by at the Hero World Challenge, breaking Tiger Woods' tournament record. His 262 total for the week broke another record held by Woods (and Davis Love III).
26: Speaking of beating Woods, this is how many shots Spieth beat the host of the Hero World Challenge by on his former home course. That's not nice.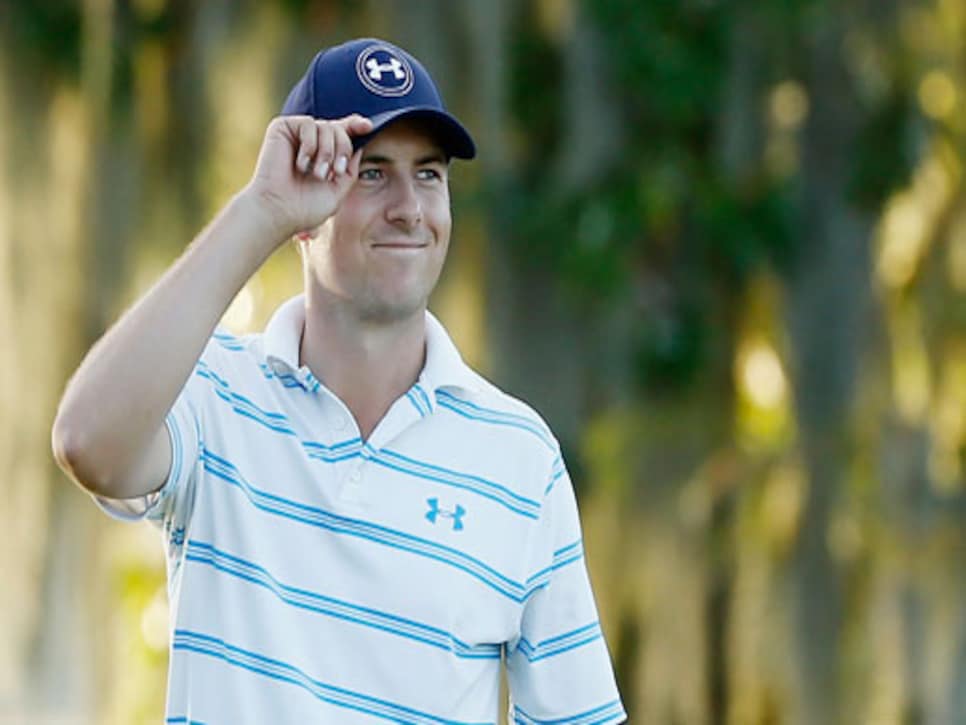 16: Combined number of strokes Spieth has won by in consecutive starts. With all his dominant performances, Woods has accomplished that feat just twice in his career.
63: What Spieth shot in the final round at the Australian Open, the lowest round of the day by four shots. Rory McIlroy said after he wouldn't have been able to shoot 63 on that course in those conditions if he was given 100 tries.
34: Amount under par Spieth is in his last five rounds.
9: Spieth's Official World Golf Ranking -- up from No. 14 two weeks ago.
9,000ish: Number of miles Spieth flew from Australia to Florida. Plus, he flew from Japan to Australia the week before. Apparently, Spieth is impervious to travel.
16/1: Spieth's updated odds to win the 2015 Masters. He is currently the fourth favorite behind Rory McIlroy (9/2), Tiger Woods (10/1), and Adam Scott (14/1).
21: Spieth's age. And he doesn't turn 22 until next summer. Who knows what other numbers will define his meteoric career by then.